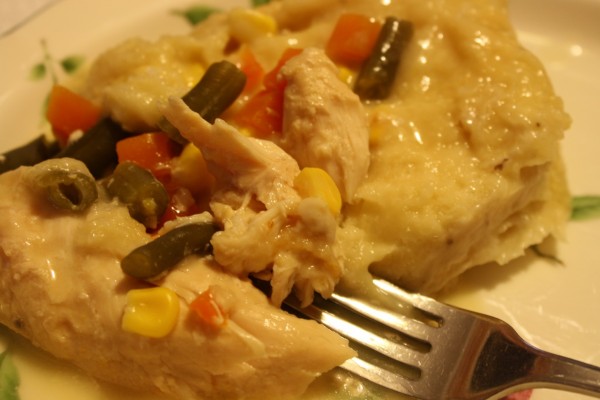 This time of year always calls for a little comfort food. Slow cooker and easy is best!
—–> This recipe by $5 Dinners is called Slow Cooker Chicken and Cornbread Dumplings.
You can make it with refrigerator canned biscuits and it turns out like chicken pot pie. So simple for Sunday lunch. You might even have the ingredients on hand.
How about some some dessert with that, like Nana's Old Fashioned Peach Cobbler?
For more Sunday lunch ideas – that can be enjoyed any day of the week, see the other recipes posted in the Fast Food for Slow Sundays category or click over to Fast Food for Slow Sundays at Habits for a Happy Home.
What's simmering in your slow cooker?