As promised, a recipe from that red-and-white-checked I'm Writing My Own Cookbook. This one an all-time favorite. Not only because it is just two ingredients but because it is delicious. We enjoy this regularly for Sunday dinner or a weeknight delight. This is eldest girl's favorite!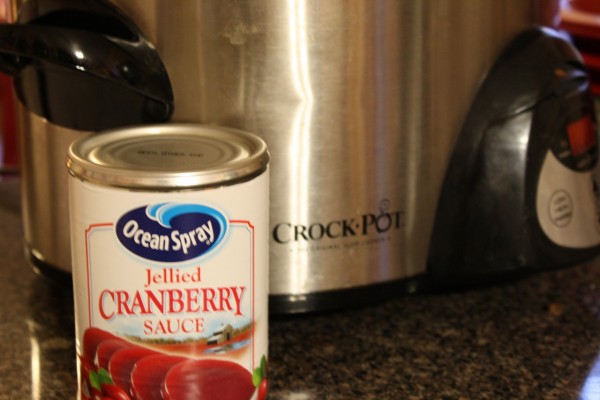 Simply put the amount of chicken in the crock pot that will feed your family. I pour frozen tenderloins in. That way it can cook for about 5 hours.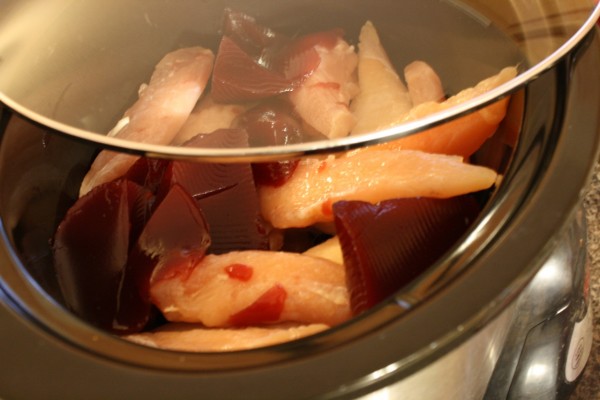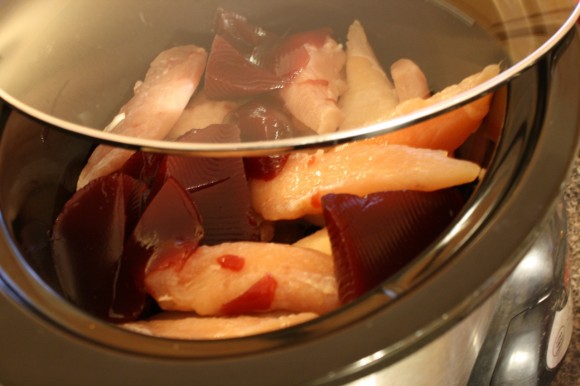 Next open your can of cranberry sauce (we use jellied) and pour it over the top. Cook on low 4-5 hours.
The end.
Simple and delicious. Recipe courtesy of Hillbilly Housewife. Click over to view full recipe.