The essence of summer – peaches. Smoothies made with our homemade yogurt. I have timed it the last several times I've made the yogurt so that it will be our breakfast the next day. Oh how slow cooker yogurt has changed our lives!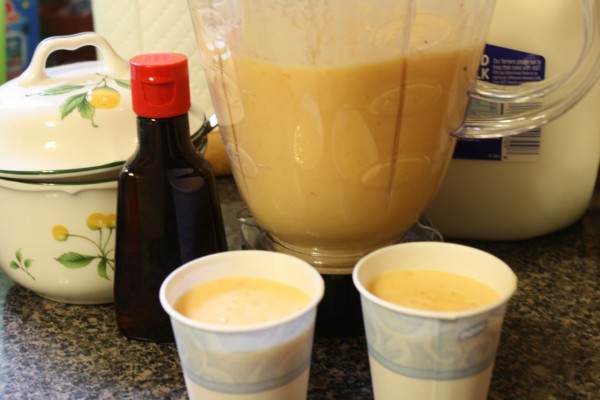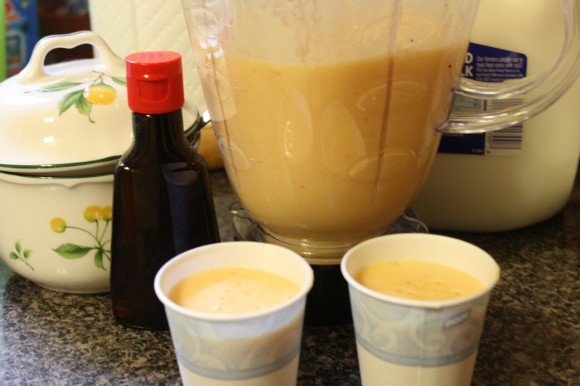 Smoothies! Just pour your fresh yogurt into your blender. Add your choice of fresh fruit. Middle Girl likes a touch of vanilla. (See? homemade yogurt can even be in our Cooking Fun category!) Add a touch of your choice of sweetener (I have gotten used to the taste of the yogurt now. So I don't have to have any sweetener but the fruit. Better for Arthritis Friendly Living – straight up fresh yogurt!)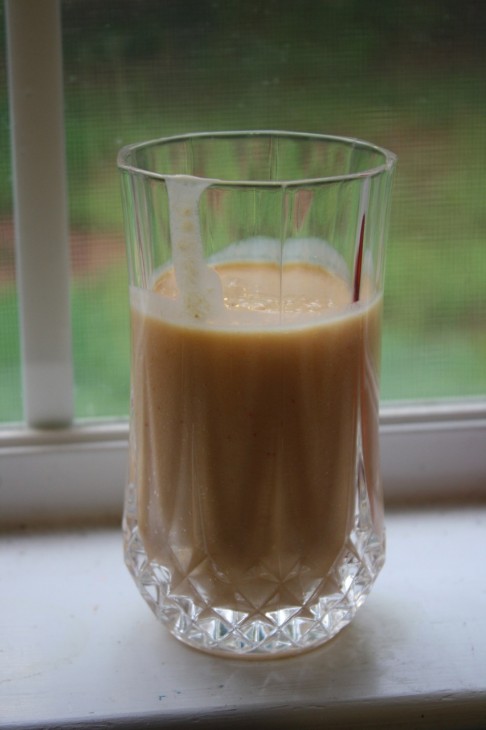 Drink it: Remember how I said we might experiment with adding gelatin to thicken up the yogurt? Well, naw. We like our yogurt drink. YUM.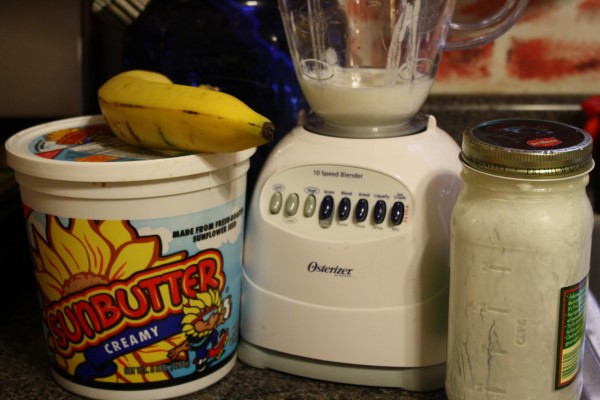 A SunButter smoothie makes for a different morning treat. You can even add a bit of chocolate if you'd like, as suggested in this recipe on the SunButter blog. Me? I think it's yummy with just homemade yogurt and a big scoop of SunButter!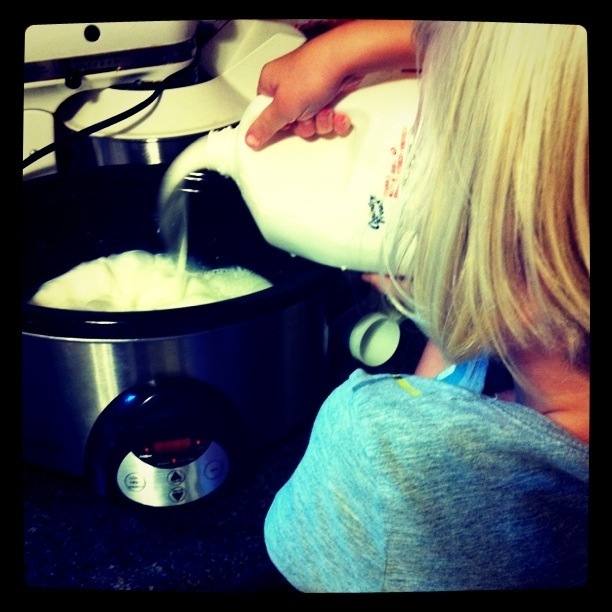 Make more! This last batch I doubled (Middle Girl is adding a gallon of whole milk, above)…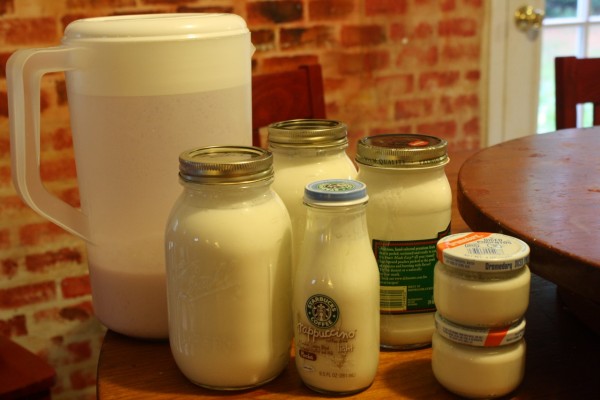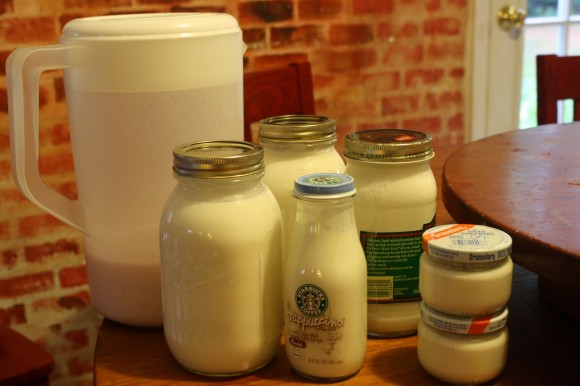 …and look how much it made! (Strawberry smoothie in the big pitcher). Still, we'll go through it. Great for growing children, border-line diabetics and arthritis prone alike   🙂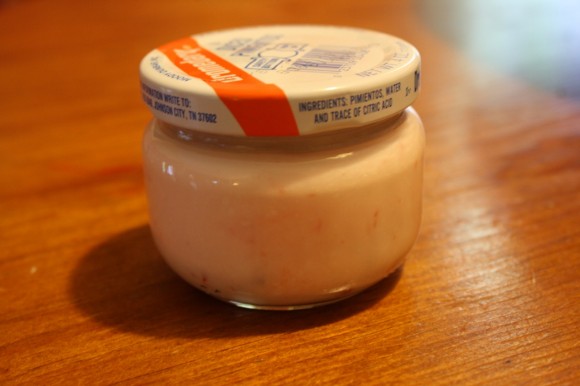 Portable: See what I've discovered is a handy carrier for Hodgepodgedad to take yogurt in his lunch box? A glass pimento jar. Handy for catching lightning bugs or for taking yogurt!
Savings: Hodgepodgedad checked at the warehouse club. The price for those big boxes of yogurt x2 that we were buying is $8 each. The price of a gallon of whole milk is around 4 bucks I'm guessing. So we are roughly cutting our costs in half. And I'm smiling at the savings over a year. Plus the fact that it's just better for us.
How about you? Are you sold on slow cooker yogurt yet?