It's time to paint a sparklers chalk pastel painting!
I would never have known the amount of color wrapped up in a sparkler had it not been for Nana's celebratory pastel.
We peeked ahead to the July family calendar page. See all those sparklers? Here's where the Independence Day and celebratory fun starts!
Nana used the center photo as her guide…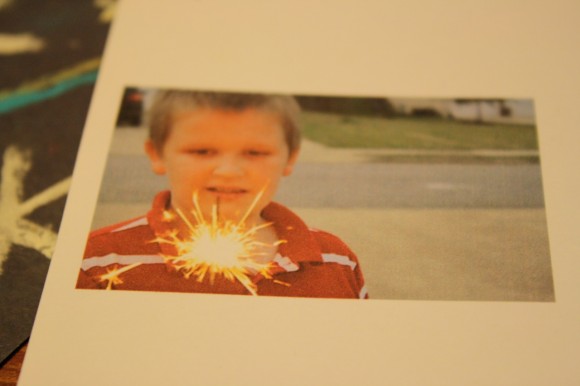 …but we noticed how different each sparkler was. Like the extra long spark on Eldest boy's sparkler. So, feel free to make your sparkler any way you'd like. We used white, yellow, blue and red.
Sparklers: A Pastels Tutorial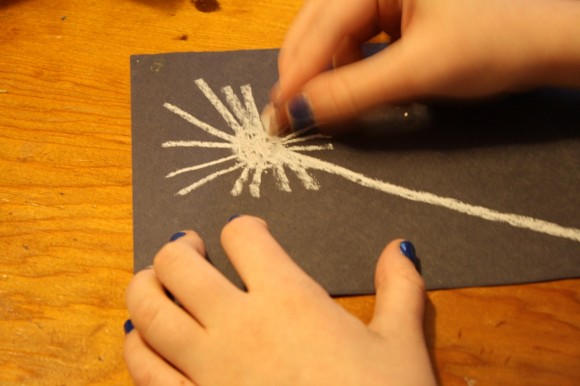 Start with a black piece of paper. We cut one piece in half.
Nana said to start with brightest part of the sparkler. Make a ball to start from. That is the brightest and hottest part of your sparkler. Fill it in well!
From there draw your sparks out from the white ball. Start with white, making an X for each spark then drawing an extra line through your X.
13-year-old's sparkler
Vary your sparkler with blue, red and yellow.
Eight-year-old's sparkler
Now your wand. It's blue. Then the light from the sparkler shines on the blue wand too (draw a white line right up next to your blue wand). You can decide if you'd like to do any blending of your sparkler. Just use your finger tip to blend if you'd like.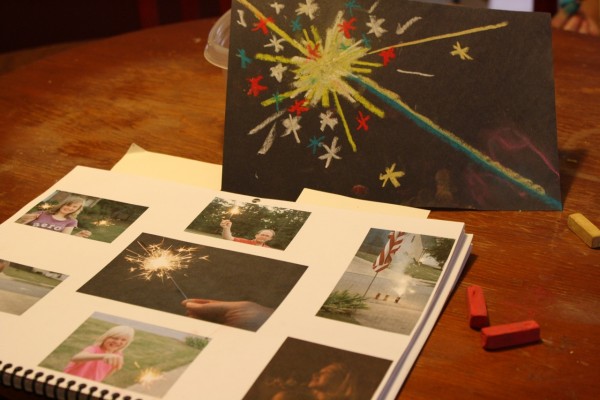 Nana's sparkler
Make your sparkler as sparkly as you like!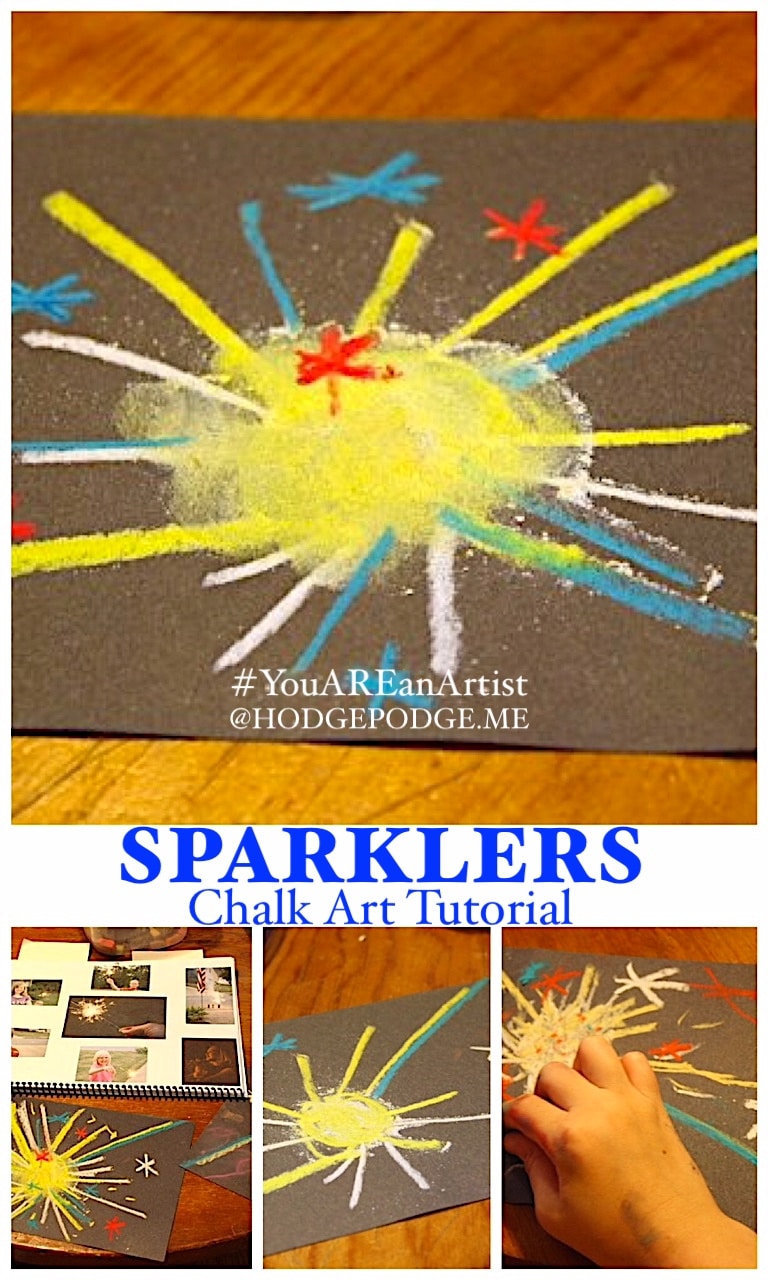 Featuring You! You ARE an Artist!
A note on chalk pastels: Pastels are an easy, forgiving medium. Fun for children and adults alike! Details on the pastels and paper we use, how and where to purchase, and links to all of Nana's other pastel lessons are here: 100+ Free Art Lessons for All Ages plus the video The Very Few Must Have Supplies for Chalk Pastel Art. A simple set is very affordable. Nana also teaches acrylic lessons.
The practical aspects of a mess: Pastels are blessedly messy. We always have baby wipes close by to wipe hands. We wear something we don't mind getting stained or don a smock.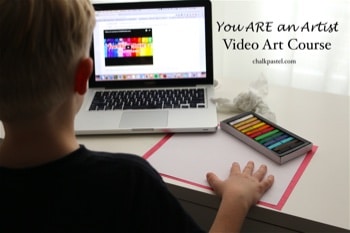 Don't you just love sparklers?