Spring homeschool is full of so many delights, especially nature study! It is a perfect time of year to notice beauty and to switch things up.
Watching dogwoods turn from white and pink… into their full summer dress…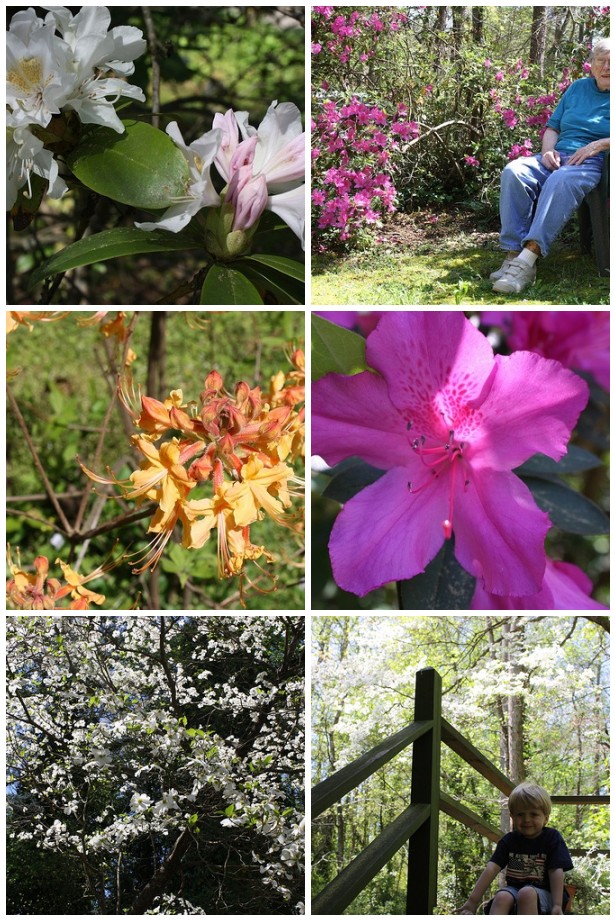 Spring Homeschool
We went visiting Mama Ann a couple of weeks ago when all was in full bloom…
Exclaiming over Queen Anne's lace on the side of the road on the way to church…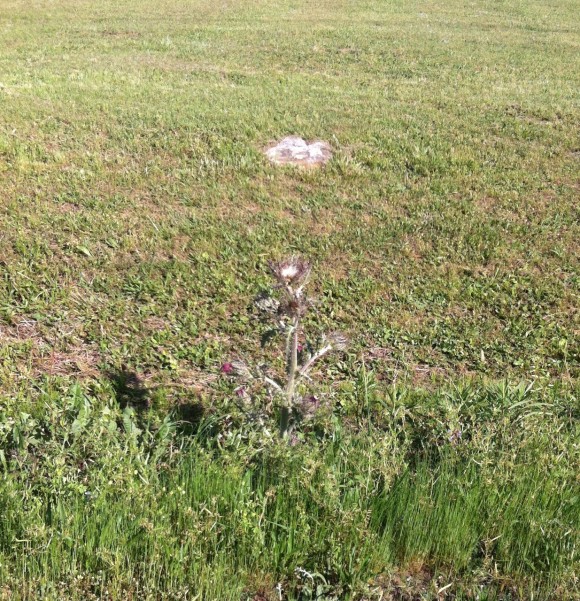 Stopping to take a photo of a thistle…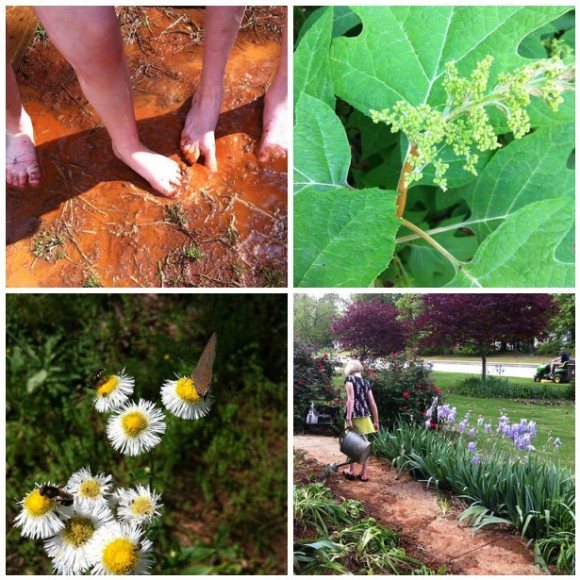 Spring Nature Study
Making mud puddles. Noticing new blossoms on the oak leaf hydrangea. Spotting wildflowers, creatures, insects, bees! Yes, this is spring homeschool.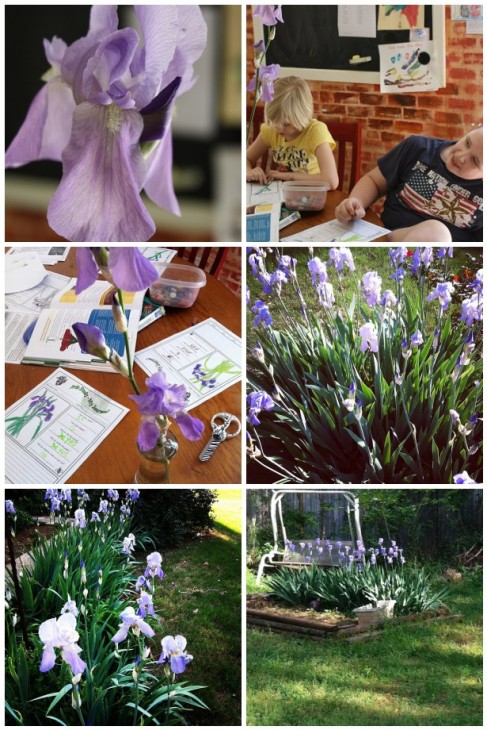 Irises all around – grand and in their full glory. Watching videos from links in our Spring Nature Study and studying up close the intricate design. This is the best kind of spring homeschool.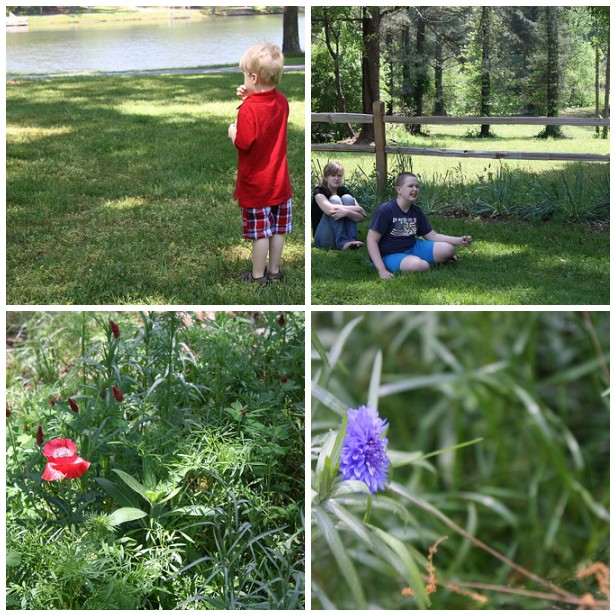 Wildflowers and everything outside on Easter. A poppy and bachelor's button.
Spring Bird Study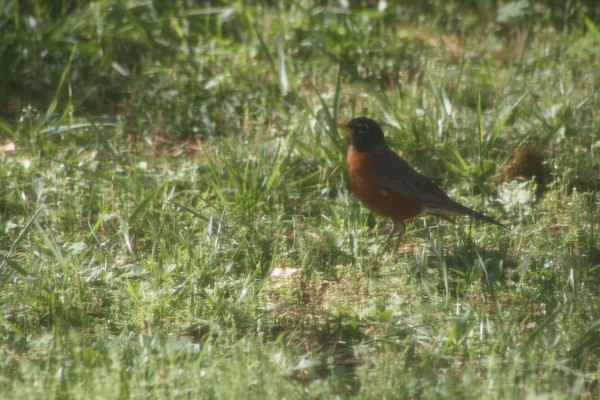 Spring birds. Robins, as if on on cue, start to frequent our yard the week of the American robin outdoor hour challenge. They bathe in the mud puddles from our spring break plastic pool. They pull worms diligently.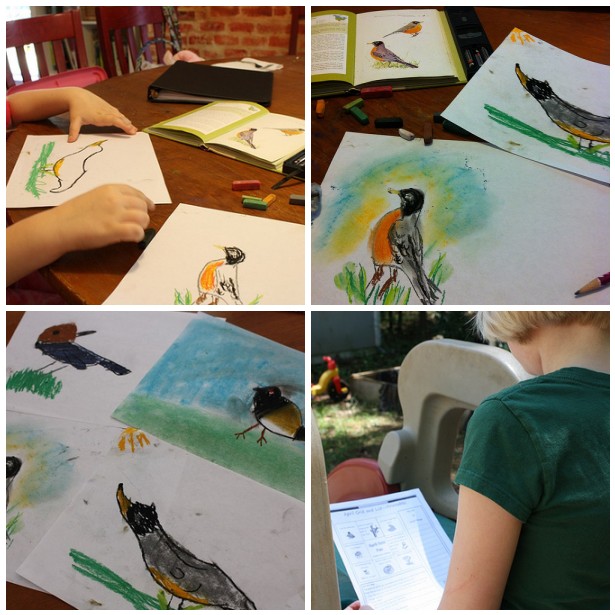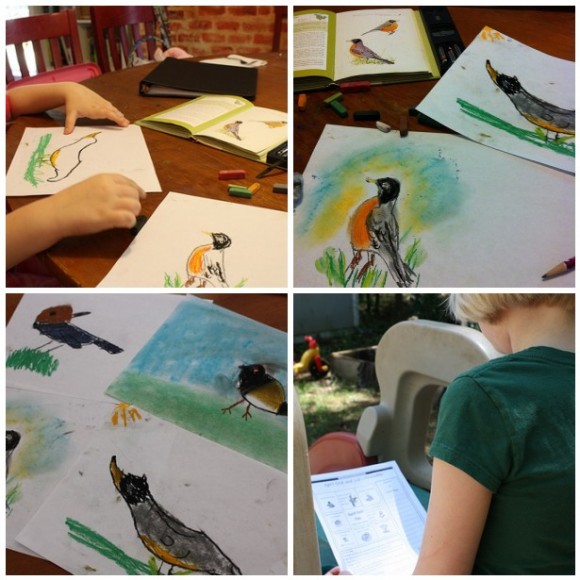 The children and I sketch with pastels. The orange and reds make almost a perfect match of his red breast. Others have noticed a wren, towhees and brown-headed cowbirds. We listen long to the sweet call of a Carolina wren.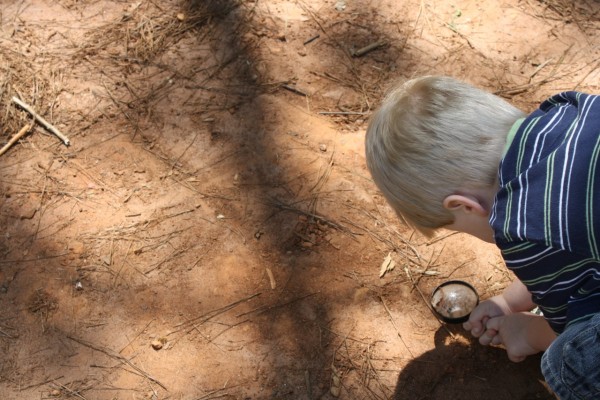 We get down close and notice some ants. We stand tall and soak up the sun and brilliant blue skies.
Even when the sun sets we can't help but notice. Moon and Venus.
It's a delight. Spring has definitely sprung.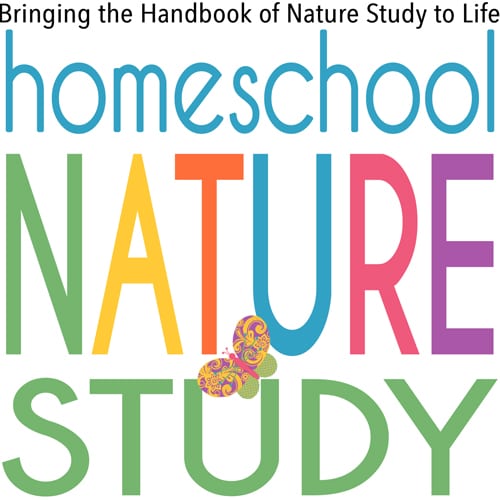 Many thanks to Barb McCoy and her Handbook of Nature Study Outdoor Hour Challenges. For the prompts, the tools – and for helping us build the growing excitement to learn more.
first published by Tricia, April 2012