Guess what? We ended our school year with a trip to France! Guess what else? All homeschoolers can take a trip to France any time of year.
A couple of weeks ago, we started off our themed learning with Amanda Bennett's Passport France. This week-long download and go study we spread out over two weeks simply because it's the start of summer and it sounded relaxing to do it that way. And then two weeks turned into more simply because we enjoyed it so much and there was SO much material.
The study opens with overview videos you can watch. Here's one video of landing in France. We felt like we were on our way – ready to start the adventure!
Passport France with Multiple Ages
There are two age levels available to meet your needs. With our age span from kindergarten to high school, we used both the Scout and Explorer levels. Something for everyone!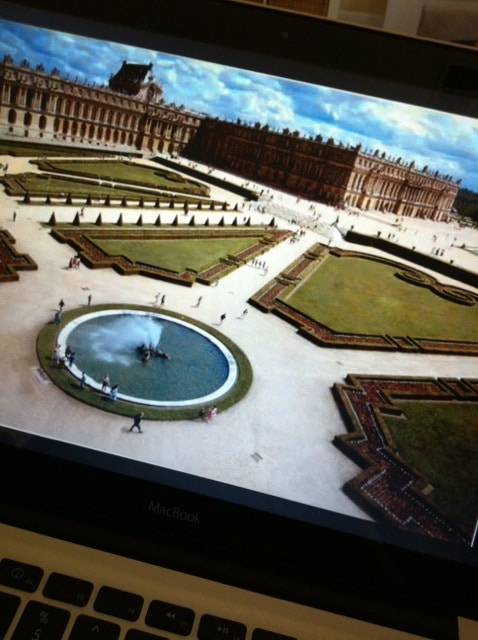 Touring the castles of France as we opened our studies. We also had a wonderful time climbing the Eiffel Tower and enjoying the view!
How Did We Use it?
When I first opened up the pdf, I scanned the contents but zeroed in on the books. Just like our Tapestry of Grace studies, I reserved every last book I could at the library. That way the children were free to browse whenever they liked. Then, after lunch most days, I'd open up the laptop and select the day's video, word or definition to learn.
We then read aloud a book together or all picked a book to read independently. Maybe we did a craft or project suggested. Basically, we were immersed in French learning.
Variety to Appeal to Different Learning Styles
Crafts for children that love hands on activities.
Books, books, books for the readers in your family – those you can read aloud together and those you can hand a stack too and let them cart off to a favorite reading spot.
Videos for virtual tours and to pull the visual learner in.
Add Fun to Homeschool With Unit Studies
We've focused on fun with unit studies several times this year. It's so nice to mix up the regular. As a homeschool mom of many, it blesses me so to be able to just open up an Amanda Bennett unit study and go. I know from experience that our times of learning will be rich and blessed. She's done all the research for us! All we have to do is get the books, set aside the time to enjoy.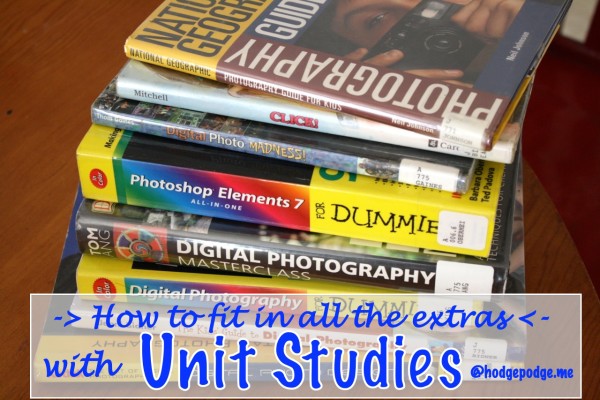 It's how we've fit in the extras! How to Fit in All the Extras with Unit Studies.
In other news the past couple of weeks…
We enjoyed a piano recital (so proud of my girls!)…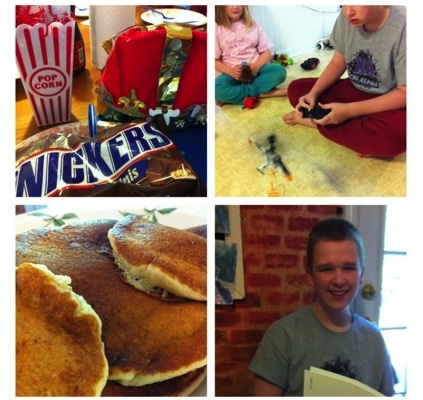 A birthday celebration of Eldest Boy!! and…
Our first day at the pool!
Special Price
Even if you aren't planning on doing a unit study over the summer, I highly recommend getting Passport France while it is on sale. Or consider one of the other Passport studies. They are so very rich in learning.
Don't miss the giveaways!
~ psst. Just so you know, I am not an affiliate of Unit Studies by Amanda Bennett. I did receive a copy of both levels of Passport France for my review. We intend to start, finish and mix up our learning with more unit studies titles in the future as well!
What a great couple of weeks it's been! Many thanks to our Friday hostesses!
Now to decide which unit study to have fun with next…How about you? Have you started, ended or mixed up your homeschool with a ready-to-go unit study?