More big things going on this week at Hodgepodge!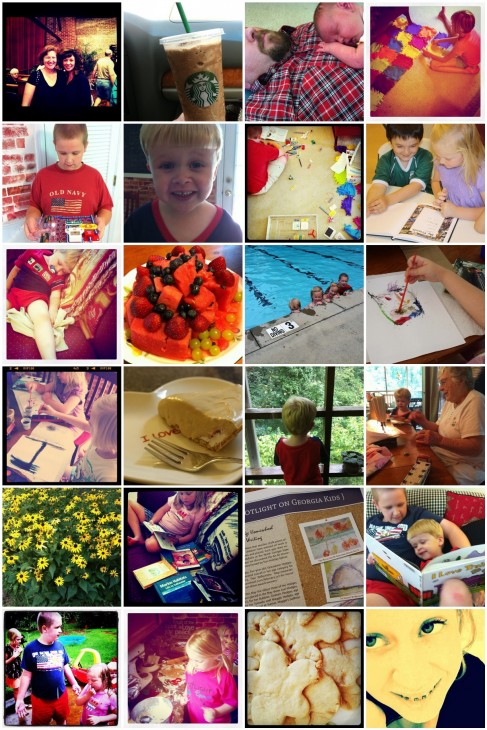 1. Steel Magnolias play – Getting to meet my friend Jamie Worley (Truvy)! | 2. Vente Sugar-free Mocha Frap on date afternoon | 3. Baby niece asleep on Daddy | 4. Middle Girl's Knot a Quilt | 5. Eldest Boy's Snap Circuit Creation | 6. Littlest's new haircut! | 7. More snap circuits | 8. Friends at our homeschool Yearbook Signing Party | 9. Big Afternoon Nap | 10. Fruit 'cake' by Middle Girl | 11. Hodgepodge poolin' it | 12. Great horned owl by Littlest Girl | 13. Nature journaling | 14. Frozen Sunbutter Pie | 15. Bird watching on Mama Ann's porch | 16. Watching Mama Ann's (great-grandmother) sewing machine | 17. Mama Ann's black-eyed susans | 18. Big pile of books from the library | 19. The Hodgepodge Writers and Artists Featured in our State Homeschool Association's Magazine!! | 20. Brothers reading I Love Trains book | 21. Dancing in the rain | 22. Christmas in July | 23. Christmas cookies | 24. Braces for Luci!!!
Just a few weeks ago, our eldest boy got his braces off. This week eldest girl got hers on! I love the photo she edited of new braces.
We were very pleased to get this issue of the Georgia Home Education Association magazine in the mail yesterday.
Each issue they spotlight Georgia homeschoolers. We did a big wow when we found they highlighted our Hodgepodge on the whole page of the inside back cover. Fun! What a beautiful job our GHEA friends did featuring the artwork. We were all smiles around here. Thank you GHEA!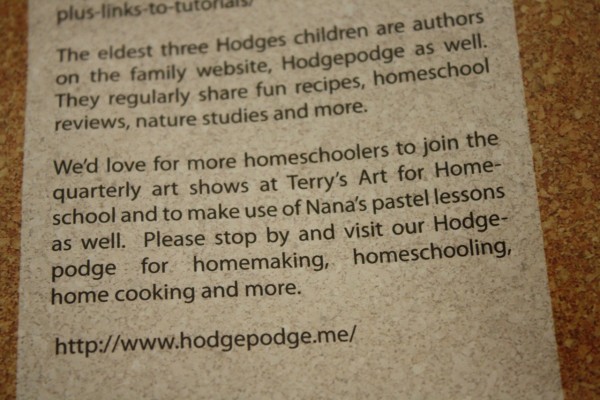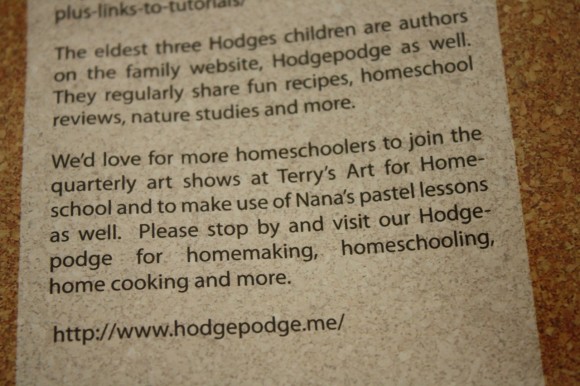 The feature shares Nana's talents and how she has blessed us, along with a link to her pastel lessons here on Hodgepodge. Hooray Nana! And, speaking of homeschool, I posted Hodgepodge Curricula for 2011-12. That big list I've been tweaking all summer.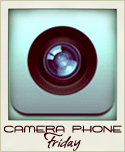 Another week of summer fun! Hop on over to Camera Phone Friday hosted by Dawn Camp @ My Home Sweet Home and join in the Camera Phone Fun too!