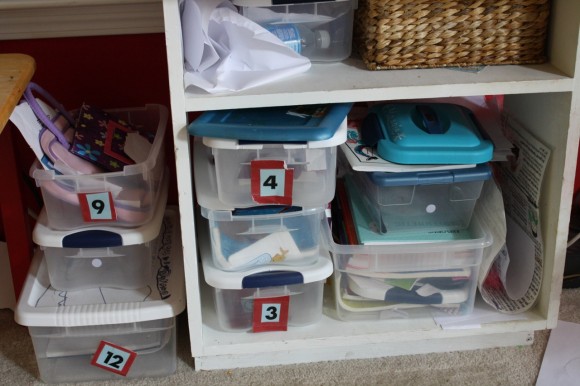 I don't relish going through neglected areas of the house. I tend to get overwhelmed with the amount of clothes that need to be sorted, given away or saved for the next child. I also don't like to cull through my stacks from last school year. They are much neater looking left alone in their nice stacks.
But this past week I could put it off no longer. It happens every year. The new school year ahead, the need to prepare, the clutter could not be avoided. It was time. Time to purge.
First, I put a checklist on the counter for the children. Plus the Mom, I'm Bored Baggy (down-graded to a baggy last year when the jar smashed to the floor and broke). I reminded that the after 4 pm computer privilege was there for those that completed the basics and picked up jurisdictions.
Next, I got out my handy dandy trash bags. I followed Flylady's 'fling' tactics. I put on some motivating and happy music. And I chanted, "You can do anything for 15 minutes," over and over again.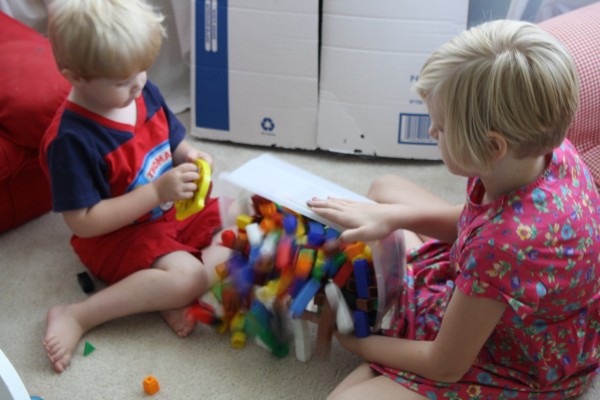 While the children pulled out, spread games, blocks, toys far and wide in the other parts of the house. I sorted. And I counted.
Sweet baby clothes of days ago. Some worn by several.
Mary jane baby socks.
Toys.
Shoes.
Dresses. Pretty girly dresses.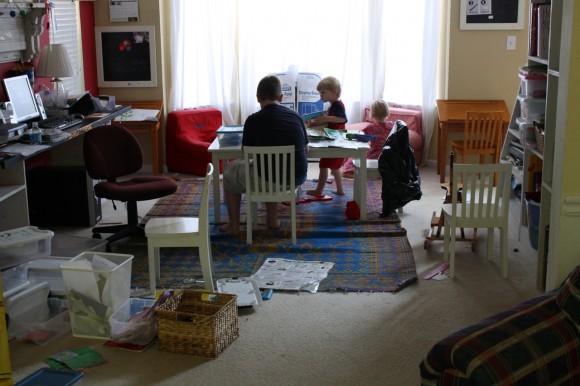 A school room full of papers. Though I dread going through stacks because I get so very side-tracked, stacks of paper usually mean lots of learning is going on.
Then, later in the week, enjoyed…
an afternoon at the pool with homeschool friends
date night
A Saturday morning at Starbucks with my friend, lots of jumping in the pool and an afternoon nap.
Watermelon.
A Sunday afternoon of boy cousins playing.
Curricula ordered!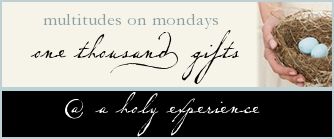 "Trust the past to the mercy of God, the present to His love, and the future to His Providence." ~ Augustine

Counting gifts 2528-2538.
How about you? Have you purged a room yet? Or are you avoiding stacks?