Last week I saw this beautiful watercolor mosaic art over at Cindy's Our Journey Westward. Somewhere in the back of my mind I also remember Barb-Harmony Art Mom and her boys doing this as well. Cindy shared that she saw the idea at Heather's Blog She Wrote. It's such a fun, easy activity with beautiful results. No wonder all sorts of families are enjoying it.
So, last Friday afternoon we had the most fun pulling out the watercolors…
Figuring out a design (Eldest Girl's)…
Splattering…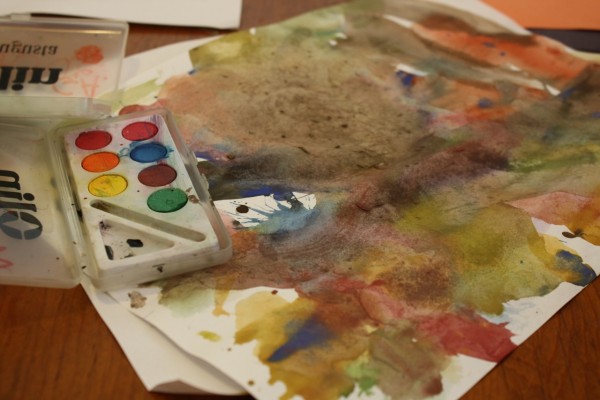 Then letting it dry and cutting it in squares all the same size.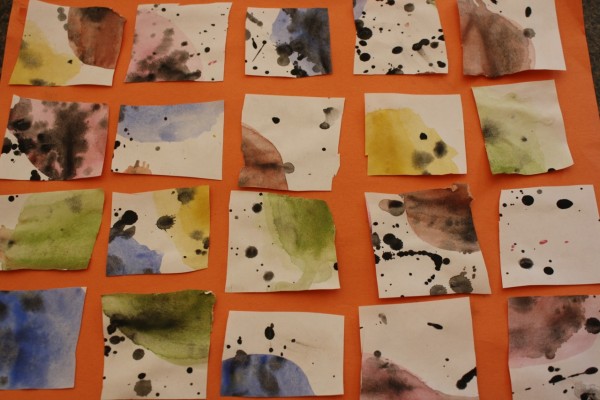 Then rearranging and gluing into a beautiful, new piece of artwork!
Psst. This also counts as math, as Cindy pointed out in her post, Abstract Art and Living Math. (My mosaic, above)
It also makes for a fun afternoon art activity. And decorates a chalkboard nicely.