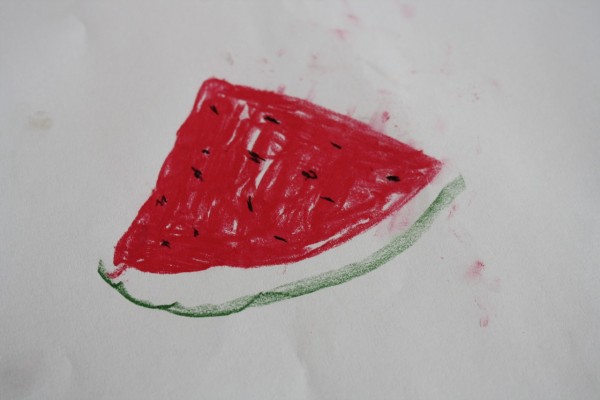 Eight-year-old's watermelon slice.
What says summer better than a luscious watermelon?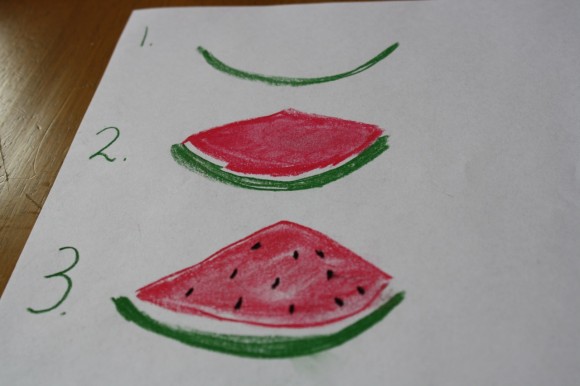 A quick, simple pastel tutorial from Nana. A wonderful start to the summer.
First you start with a green rind which looks like a smile.
Skip up about an inch – this leaves space to show the white part of the rind.
Draw a red pyramid.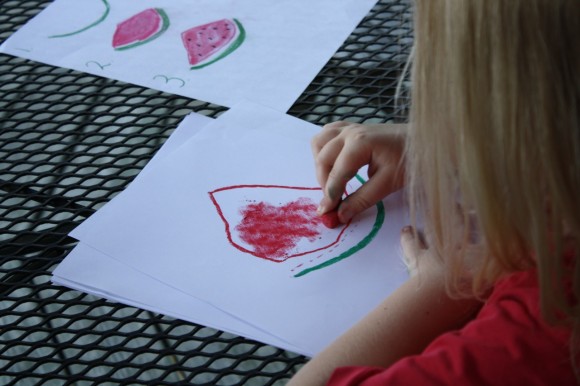 Fill it in with red.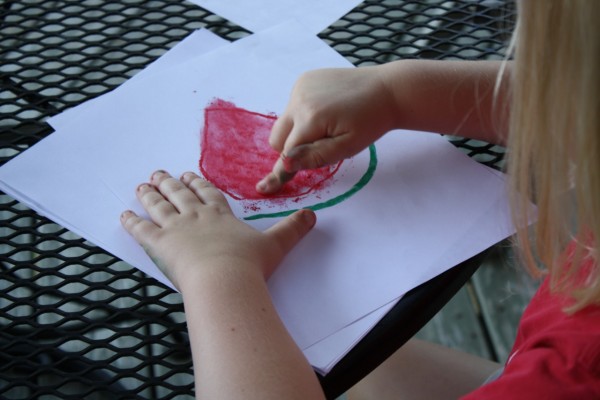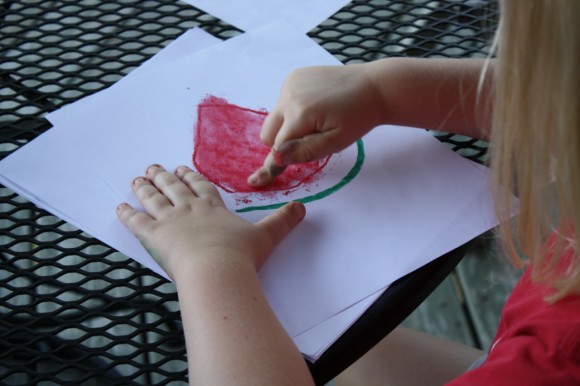 Take your finger and spread the red out nicely.
Put some black dots on it for seeds and you are done!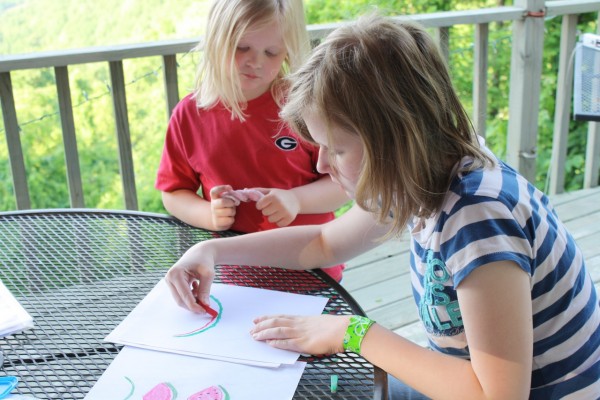 Enjoy!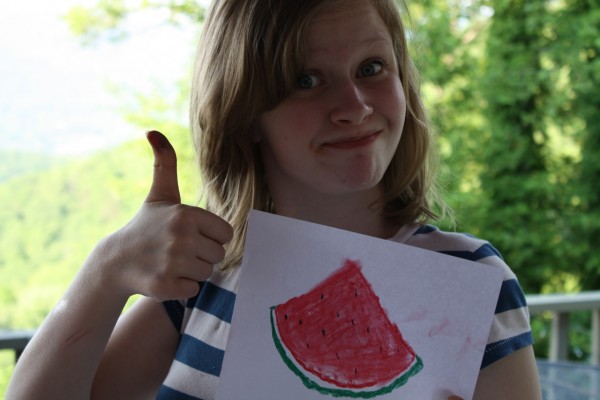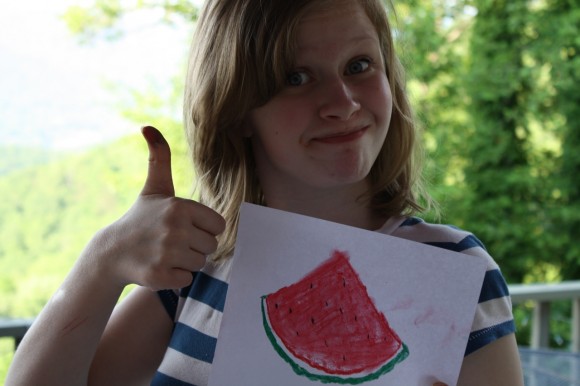 Nana taught and child approved.
A note on pastels: Pastels are an easy, forgiving medium. Fun for children and adults alike! Details on the pastels and paper we use, how and where to purchase, and links to all of Nana's other pastel lessons (over 20 now!) are all contained in the post Pastels plus links to tutorials. A simple set is very affordable.
The practical aspects of a mess: Pastels are blessedly messy. We always have baby wipes close by to wipe hands. We wear something we don't mind getting stained or don a smock.