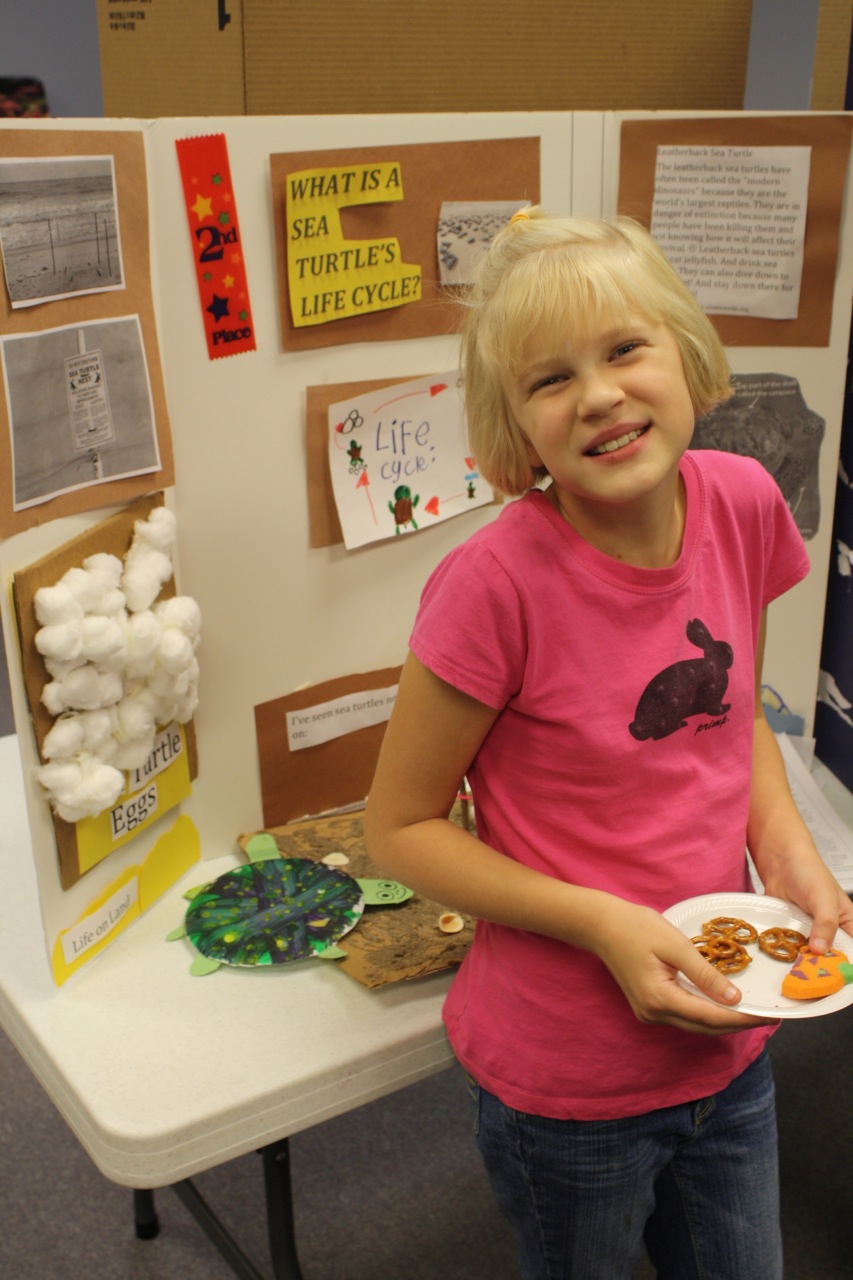 I wanted to learn more about sea turtles ever since we went to the beach. There was a sea turtle nest right in front of where we were staying. We thought it might even hatch while we were there but it didn't.
For my science project, I watched all kinds of awesome YouTube videos – like this one of a baby sea turtle hatching. I decided to share about a sea turtle's life on land and life in the ocean.
I printed photos.
One day I spent the whole day working on my project. I decided to make a model of a sea turtle nest! I broke apart a box. Then I took it outside and used  a whole bottle of glue to glue down sand from our sandbox. Then I gathered four sticks and some string to protect the nest.
I made the sign I had seen at the beach. I also painted a paper plate like a sea turtle!
Sea turtles lay so many eggs (leatherback turtle 60-100). I decided to show that with cottonballs.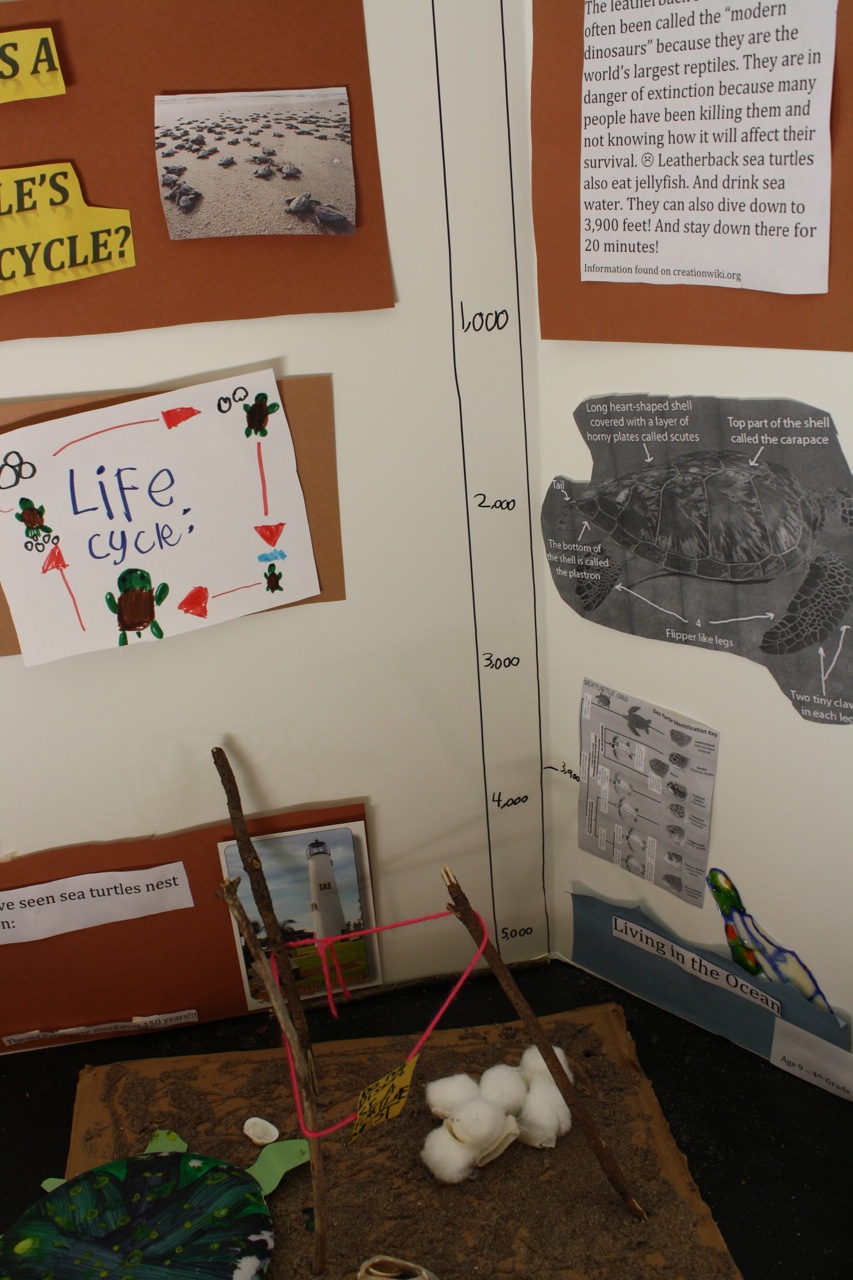 I was amazed at how deep sea turtles can swim in the ocean. I made a ruler in thousands of feet to show how deep they go. 3,900 feet!
My favorite fun fact is that leatherback sea turtles come back to the same beach they were born to lay eggs about 20 years later!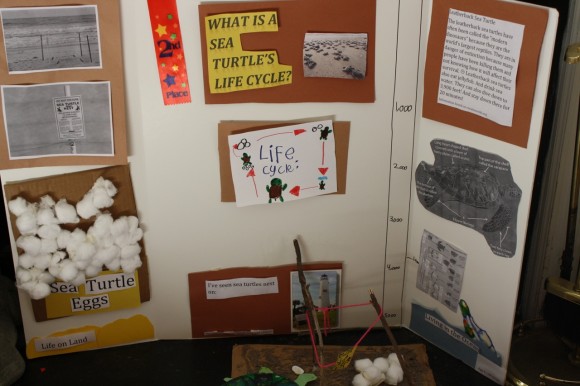 I received a second place ribbon for my age group in the science fair!