Now just go ahead and rub your hands with glee!  Here is your chance to really be messy with permission!  Painting with pastels is such fun; you are painting with pure paint pigment…and a little goes a long, long way! Today we will learn what is painterly effect in chalk pastel art.
If you look at the history of pastel painters, you will see that most works are almost impressionistic.  That means the finished painting could just be a "suggestion" of an apple, a flower, a tree in the wind, or even a cat asleep by a fire.  You are ALLOWED to "smudge" and "fist" your painting to achieve what you want the viewer to see!  This is what we call the Painterly Effect!
What is Painterly Effect in Chalk Pastel Art?
If you look closely at most of our finished paintings, you will see that the limbs of the trees are squiggly and rough.  The mug of chocolate is not exactly straight and the hole for your fingers on the cup may be a bit lop-sided!  That is ok!
Make this apple in less than a minute with our free video tutorial!
Your apple is a beautiful red color…but, oh, my!  You have drawn it outside of its lines and it looks smudged!  That is just fine; you have become a free-spirited artist!  Hooray!

For the written tutorial, please see Mug of Hot Chocolate.
So pick up those pastels and paint!  Remember that I give you full permission to paint with abandon and love what you are doing!  Be a bit messy…those pastel fingerprints on your paper are ok!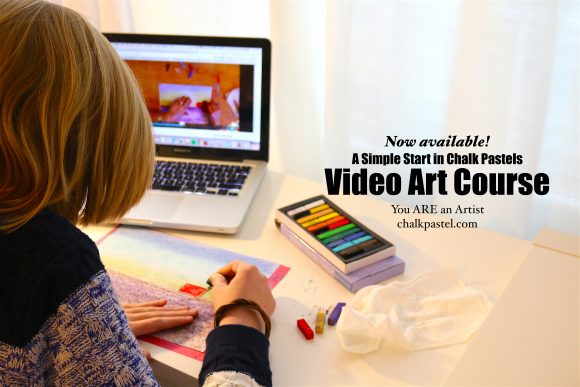 Do you and your child find it easier to learn with a video tutorial? You will be happy to know that we have a You ARE an Artist Clubhouse membership with art for all ages! There is a wonderful video tutorial from Nana on painting a mug of hot chocolate – with two mittened hands holding it!

Art for All Ages: Tips and Tutorials
Here's what you can expect each of these 10 days!
It's an autumn hopscotch with iHomeschool Network! Be sure to visit all the wonderful bloggers! It's a fabulous page full of categories and 10 days worth of topics!
**Thanks for joining us for Art for All Ages. We invite you to subscribe to Hodgepodge via email so you won't miss any free tutorials! You can also join us and help spread the word about our 10 day series on Pinterest, YouTube, Google +, Facebook and Twitter. Thanks in advance for helping Hodgepodge.**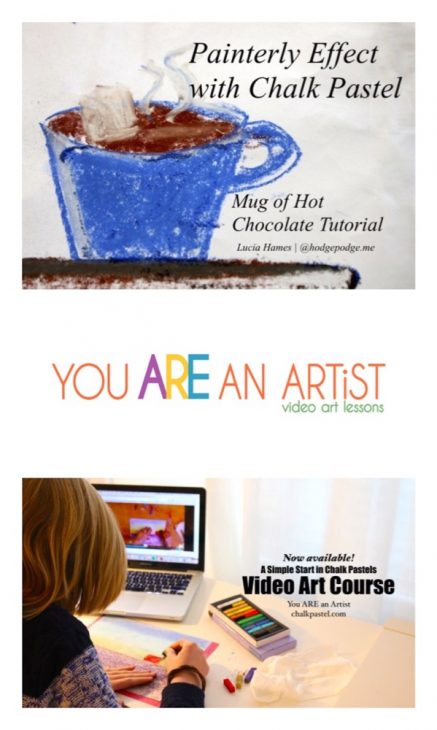 Remember….you ARE an artist!
-originally published 2013
Save