We had some wheel bugs in our backyard and they laid eggs.
I got to observe an adult up close on a stick.
Here are some pictures: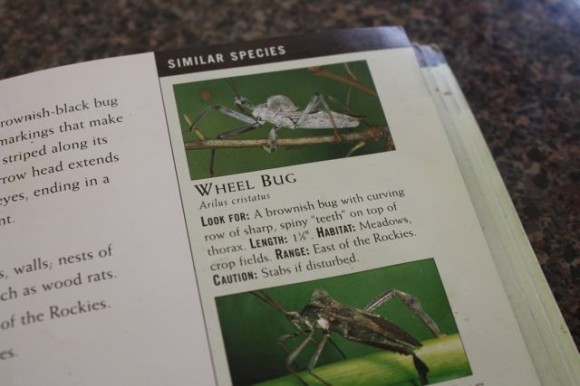 I first found out about wheel bugs in this Audubon First Field Guide: Insects. It is on the same page with the blood-sucking conenose.
Above is a picture of the babies.