One of our favorite things to do each morning is to pull up the blinds in our family room and watch the birds at the feeder. At day break, noon and around 3 pm are the best times for bird watching in our backyard.
Over the weekend we made sure the feeders were full and the suet was squished into the holes  🙂
So, this morning, we pulled up the blinds, rearranged the couch so it faced the window and we counted. I set the timer and we saw these birds in the fifteen minutes we watched:
6 chipping sparrows
1 brown-headed nuthatch
1 mourning dove
1 carolina chickadee
1 crow (in the far part of the backyard)
1 red-bellied woodpecker
We have so enjoyed the birds this winter. Since we have had measurable snow a few times, we've noticed something. We see more birds when it snows! And they are birds we don't normally see. So here are a few more observations from snow days.
2 pair of male and female cardinals, perched and waiting their turn for the feeder
red-bellied woodpecker
downy woodpecker
juncos
white-breasted nuthatch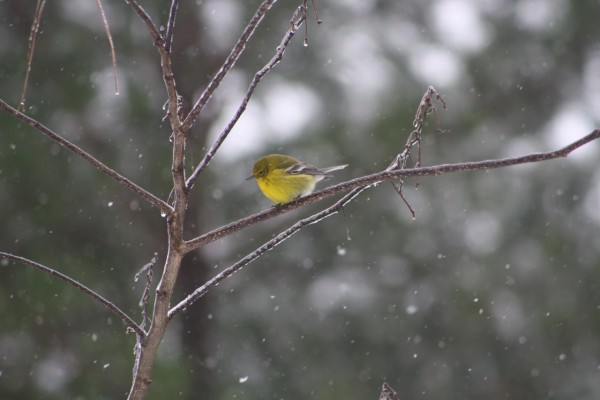 beautiful little, bright-yellow pine warblers
robins
titmouse
Plus, the white snow highlights the beautiful colors of the birds we saw on snow days. (I love to photograph them too!)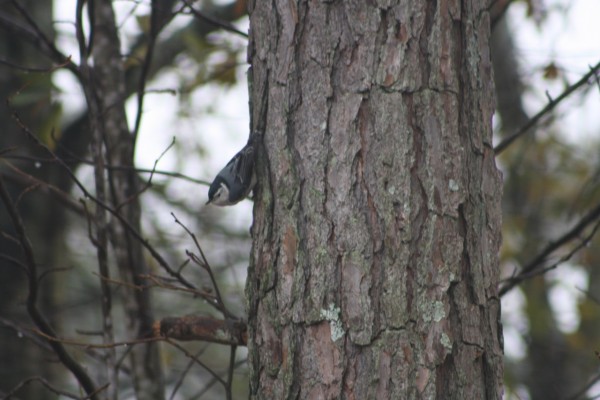 It goes without saying that birdwatching is one of our absolute favorite family nature studies. The Bird Song books are always close and I love that the children know the common feeder bird calls.
All our bird resources compiled here in our 2010 Winter Bird Study. (<—–my favorite cardinal photos) Also, here in our 2010 Spring Bird Study. (<—–my favorite blue jay photos)
What winter birds are you seeing at your feeder?