"Dwane Thomas does such silly stuff that it helps us remember Latin and Greek roots." ~ 11th grader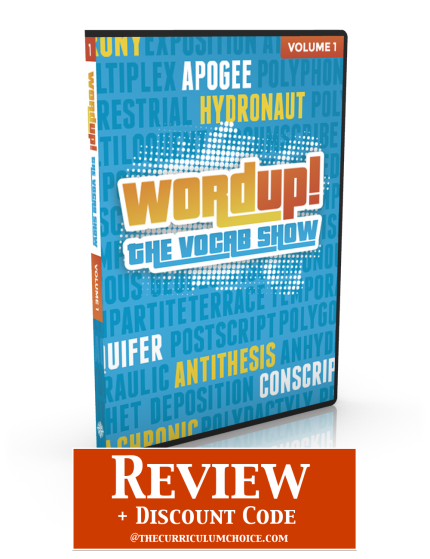 As the homeschool mama, I not only love to hear my children laugh and see them enjoy learning, but I also really like how versatile WordUp! is. Just like Visual Latin, we can airplay the lessons on the family room TV, we can pull them up on the laptop, we could even place them on a portable device like a phone or tablet.
Don't miss the free lessons and 30% discount for you! I hope you will visit me at The Curriculum Choice where I am sharing our review of WordUp! – the new vocabulary curriculum for learning Latin and Greek roots.
More of Our Favorites at The Curriculum Choice
I've been sharing reviews of the resources we are enjoying in our homeschool this year. In case you missed them:
And be sure to check out WordUp!