With all things blooming and growing, I thought it appropriate to share some beautiful chalk pastel tutorials of flowers and fruit.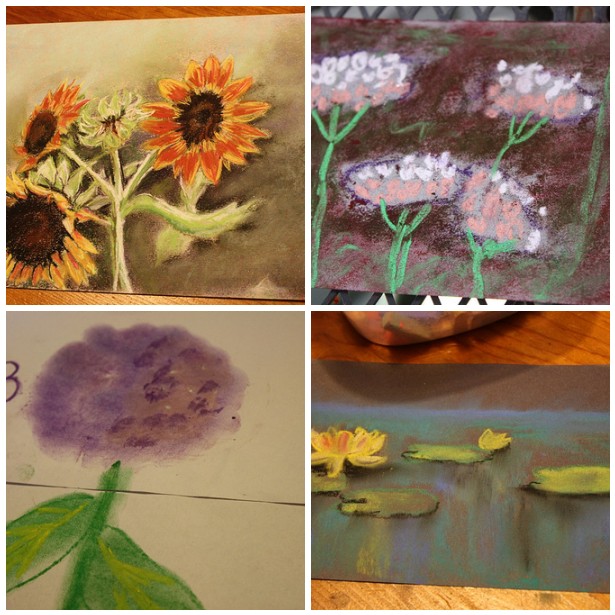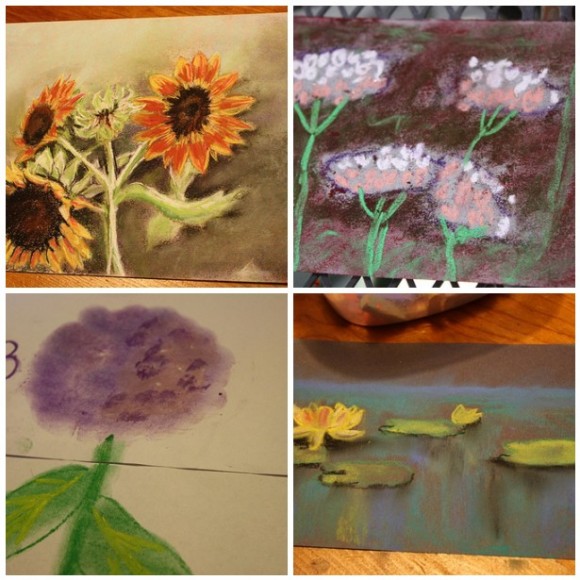 1. Sunflowers | 2. Queen Anne's Lace | 3. Hydrangea | 4. Lily Pad flower
1. Banana | 2. Fruit Bowl | 3. Strawberry | 4. Blueberry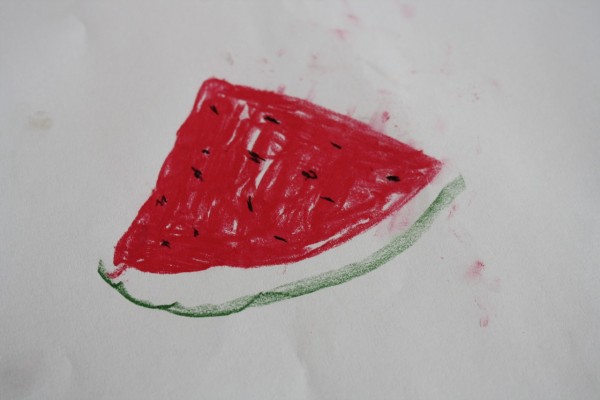 Plus, summer wouldn't be complete without watermelon and…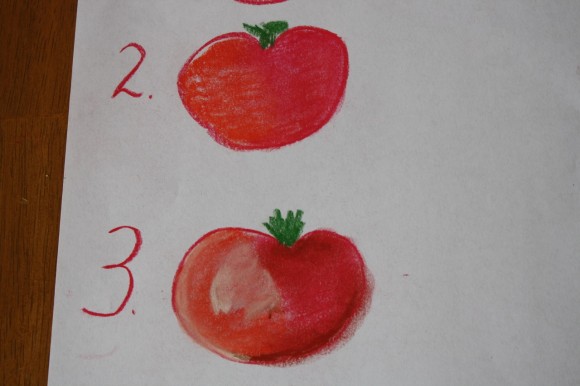 Tomato! Unless, of course, you prefer fried green tomatoes  🙂

Enjoy!
Print this lesson: Just click the green, 'print-friendly' button at the top, left of this post. You can choose to print the lesson with or without photos. By clicking the 'remove photos' box, you may print the text directions only.
A note on chalk pastels: Pastels are an easy, forgiving medium. Fun for children and adults alike! Details on the pastels and paper we use, how and where to purchase, and links to all of Nana's other pastel lessons (over 40 lessons now) are all contained in the post Pastels plus links to tutorials. A simple set is very affordable.
The practical aspects of a mess: Pastels are blessedly messy. We always have baby wipes close by to wipe hands. We wear something we don't mind getting stained or don a smock.
Which will you enjoy first – flowers or juicy fruit?