I love old books. By just looking at the covers of those pictured above, I can hear my grandparents' voices in my mind. On those special nights my brother and I got to spend the night at their house, they would open a My Book House book or another favorite. Precious memories. So, even more than learning, read aloud time is about building memories.
Each day of our lives we make deposits into the memory banks of our children. ~ Charles R. Swindoll
1. Mother Goose, especially "Winkin, Blinkin and Nod sailed off in a wooden shoe…"
2. Dick and Jane and other readers of our parents' age. These aren't necessarily considered read alouds, more like readers. But, in our household, sitting on the couch and reading these simple stories is very much a pleasurable read aloud time rather than 'have to' school work.
3. My Book House Books. This is the set I think of my grandparents reading. These volumes were published from the 1920s to the early 70s and house many, classic stories as well as wonderful art work. Nana has scoured antique stores and bought any volume she sees. You can also buy sets and individual books from eBay and Amazon.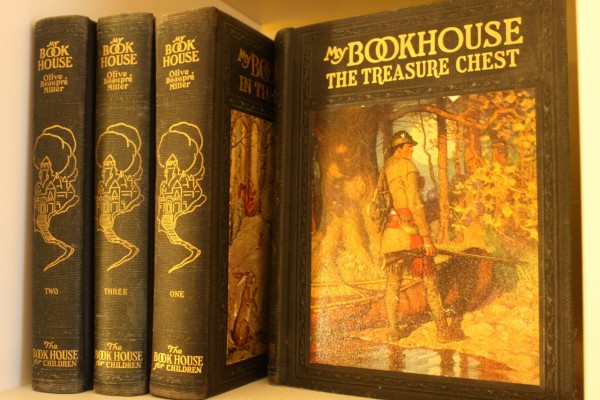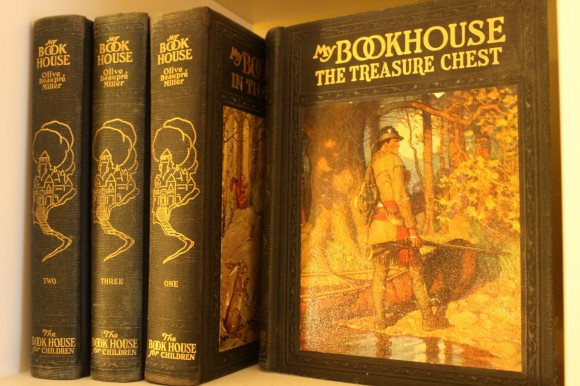 Just do a search for My Book House Books. A very good explanation and listing of all these volumes contain is shared at Valerie's Living Books.
4. Corduroy and other Before Five in a Row books. What joy these lists of books brought us as we started our homeschooling journey. And what a blessing they continue to be today as we still pull them off the shelves and spend a week at a time with them. So many of these books I find compliment our family Tapestry of Grace or nature studies.
5. Mike Mulligan, Katy and the Big Snow and other Five in a Row Books  – for the same reasons as above.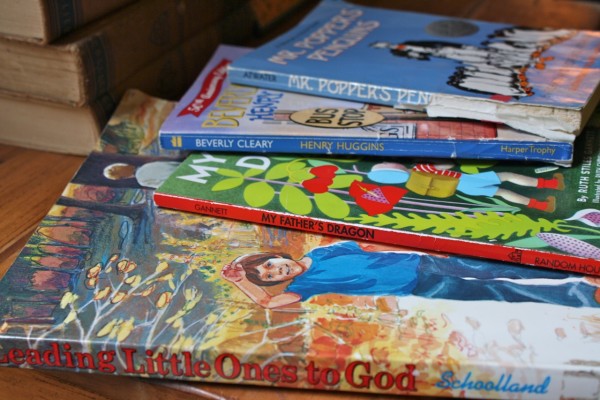 6. Charlotte's Web and other favorites from our Sonlight days. I've even seen my big children (rising 8th and 9th graders) pull these off the shelves.
7. Golden Books – so many of the basic childhood stories in one little book a piece. And now there is a Golden Books app?
"Stir us up, O Lord, to make ready for your only-begotten Son. May we be able to serve you with purity of soul through the coming of him who lives and reigns." ~ Advent Prayer, Bartholomew's Passage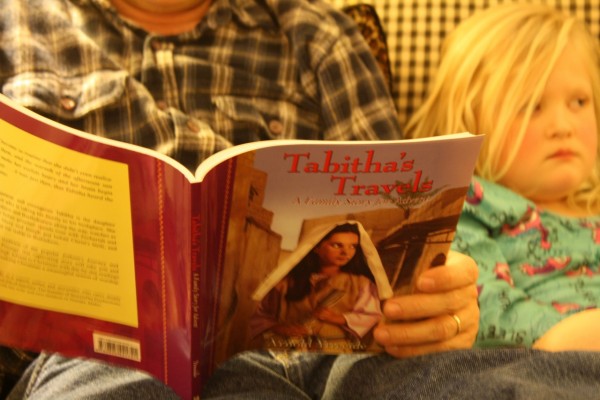 8. Jotham's Journey trilogy – what we look forward to for advent each Christmas season. We've read the trilogy and get to start over with Jotham this year! Plus, Amon's Adventure is thrilling for the Easter season.
9. Childhood classics like Goodnight Moon, Runaway Bunny and Peter Rabbit. "In the great, green room…"
10. Family scrapbooks – these tell so many stories and prompt us to tell even more!
*All the hodgepodge of Top Tens are here.
Thanks to Angie at Many Little Blessings! Be sure to stop by to see Angie's top ten and all the top ten link ups.
Plus, don't miss all the other Top Ten Read Alouds at iHomeschool Network…