An ocean scene art lesson in all blue. All Blue: A Chalk Pastels Tutorial!
Nana has been excited about sharing a different type of chalk pastel. A lesson all one color – shades of blue!
All Blue: A Chalk Pastels Tutorial
First, we all looked at the many shades of blue and chose colors.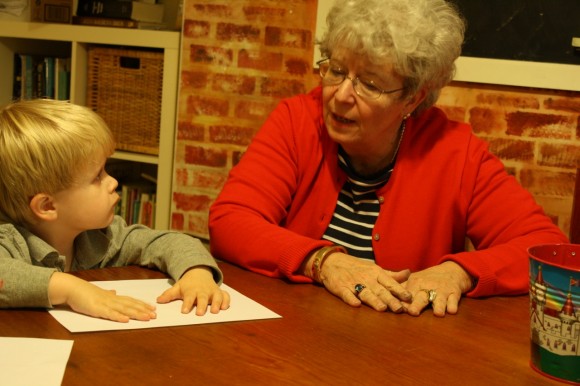 We listened to instructions.
And we began with the top of the water (Nana helped Lil' Buddy with his). Remember to leave room for blue clouds in the sky!
Lil' Buddy stayed at the table with us almost five minutes this time. A new record!
Now, you can make this scene your very own. Just be sure to turn your pastel stick on its side and 'skumble' in the water color. Blend it with your fist so that it is colorful. Think about how the water is darkest at the bottom because of the depth.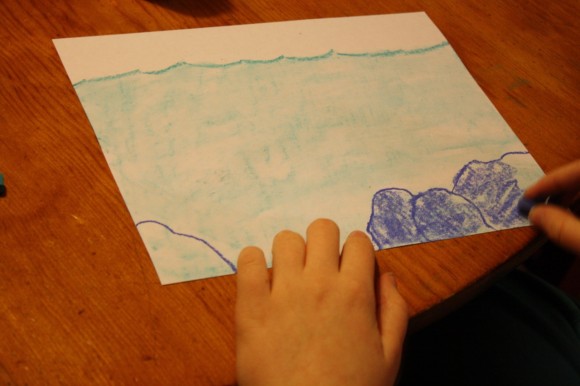 Add details in other shades of blue. Rocks. Your favorite creatures!
Grasses. Starfish. Whatever you think of. Just try to vary your shades of blue.
Add some clouds. These will be full clouds – ready for an afternoon thunderstorm.
Make your underwater details the way you'd like them.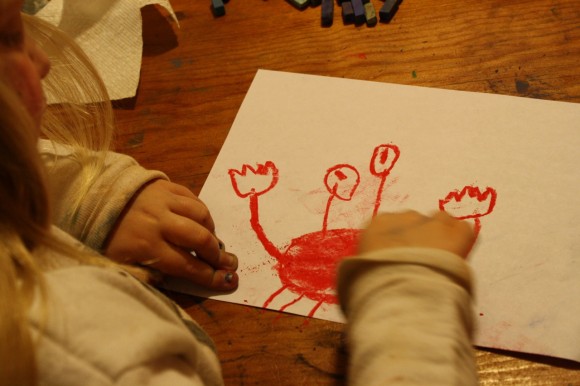 And, when you are finished, you might want to do another pastel picture – all in another color.
FEATURING YOU! YOU ARE AN ARTIST!
So, paint your all blue art and be sure to share with us! Simply tag @chalkpastelart on social media, use the #YouAREanArtist hashtag, or upload a photo to the ChalkPastel.com Facebook page!
A note on chalk pastels: Pastels are an easy, forgiving medium. Fun for children and adults alike! Details on the pastels and paper we use, how and where to purchase, and links to all of Nana's other pastel lessons are here: 100+ Free Art Lessons for All Ages plus the video The Very Few Must Have Supplies for Chalk Pastel Art. A simple set is very affordable. Nana also teaches acrylic lessons.
The practical aspects of a mess: Pastels are blessedly messy. We always have baby wipes close by to wipe hands. We wear something we don't mind getting stained or don a smock.
Do you and your artists learn best with a video art tutorial? Find our Video Art Lessons at ChalkPastel.com!
Have you subscribed to Hodgepodge yet to get your exclusive, FREE, subscriber-only art tutorials?