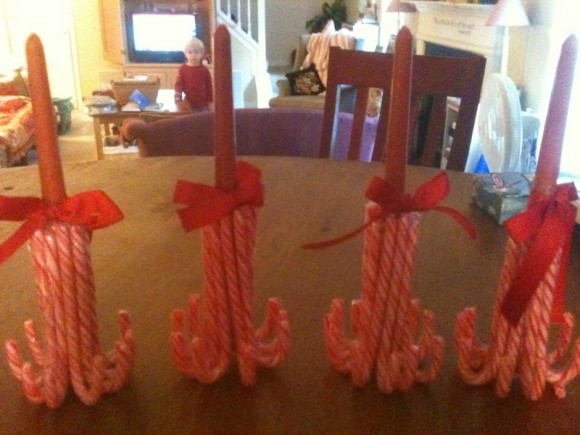 One Friday night, Nana and I made candy cane candlestick holders. She found this neat project on The Mother Huddle.
What you will need:
a pack of 20 candy canes
hot glue gun (Nana did this part)
ribbon
candles
First we hot glued the candy canes to a candle. Then we made sure they were on good.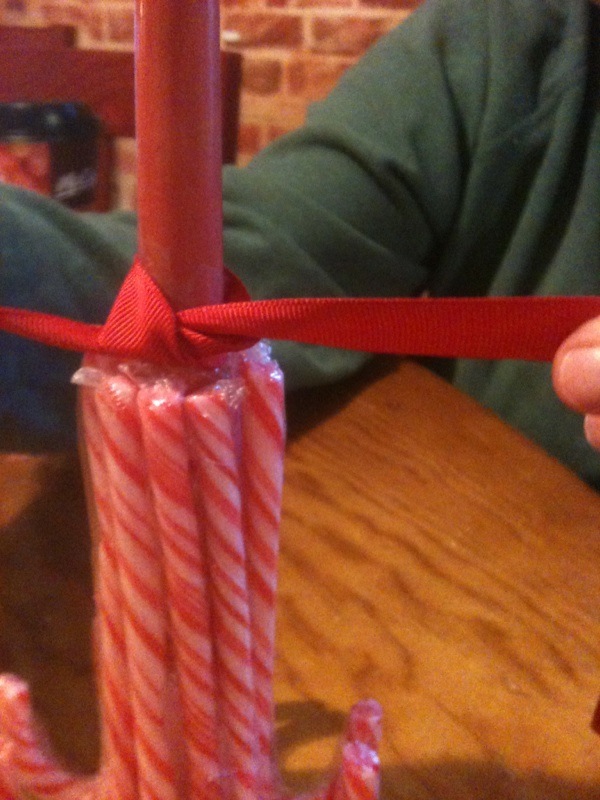 After that we tied a bow on it. Then we made three more. (I took the photos with my Nana's phone camera!) We decided they should be named Candy-labras!
Don't these look fun?