On Sunday we'll sit 'round on the couches to begin advent. We'll start reading Tabitha's Travels, the much anticipated sequel to Jotham's Journey and Bartholomew's Passage. Each day this week brings us closer.
How wonderful that we give thanks first. Isn't that how we should?
Enter His gates with thanksgiving, and into His courts with praise! Be thankful unto Him! and bless His name! Psalm 100:4
So before we unwrap the nativity scene and baby Jesus, I give thanks for many, many blessings…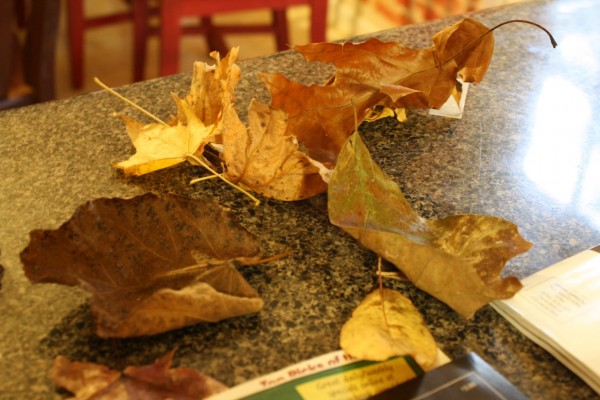 Crinkly leaves brought in as treasures from the backyard.
Clay creations.
Middle Girl on our favorite Christian radio station. Today as weather kid and Wednesday and Jr Joker.
Getting some Christmas shopping done.
Answered prayers. Good news about good friends.
Time to just be together this week without much that we have to do.
Sweet yawns from Lil' Buddy in his last week of being three.
A whole week to focus on all we are grateful for!
Counting gifts 2815 -2831.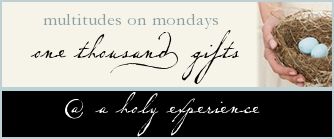 Come thou fount of every blessing, tune my heart to sing Thy grace; streams of mercy, never ceasing, call for songs of loudest praise!