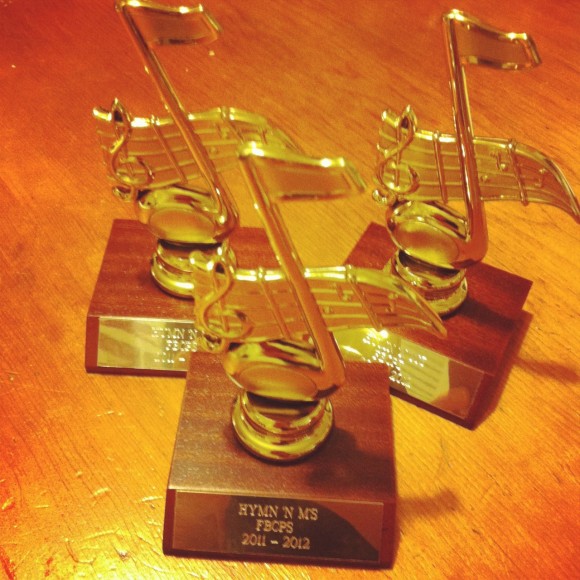 This week was all about finishing the homeschool year well. And that means celebrating! We are blessed with opportunities both at church and through our homeschool group. (above – Hymn 'n M trophies awarded for hymn memorization throughout the year.)
Children's Choir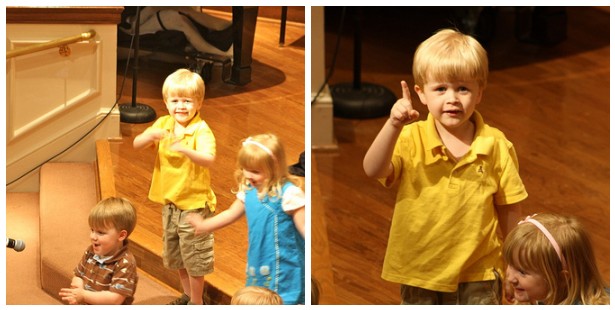 Three of our children were in the church choir Spring Sing! The annual spring sing is a program of all the children's choirs, guitars and puppets. Above we have, Little Angels Choir – our youngest! This was his very first Big Church performance. And though he was apprehensive before, you wouldn't have known it at church. He did all the motions to He's Got the Whole World in His Hands and had a great time doing it. He'll be in my four-year-old choir come August.
Littlest Girl enjoyed Melody Makers II choir this year. After being so sick last week, I wondered if she'd be able to participate. But she did – with gusto! Singing Love the Lord Your God With All Your Heart. So proud of these little ones!
Our Middle Girl performed in both puppets and her Music Makers choir. This was after a couple hours of her drama troupe practice. We brought her to church to participate in Spring Sing then she went back to practicing for Jungle Book.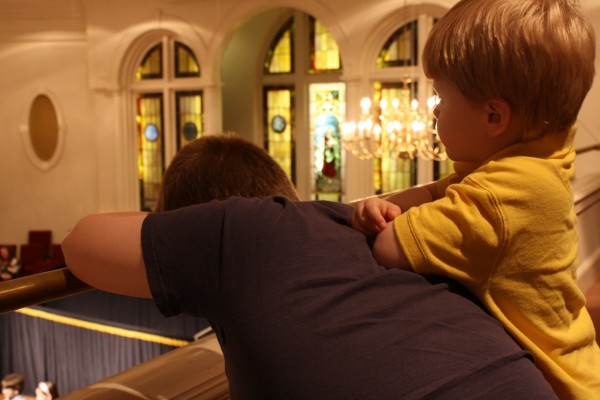 Eldest Boy recorded all the performances (while Hodgepodgedad ran the sound booth) since Eldest Girl was also off practicing for the Jungle Book with Drama Troupe. She was able to watch her younger siblings later that night. She was the first in Little Angel Choir eleven years ago! *sniff*
Homeschool Drama Troupe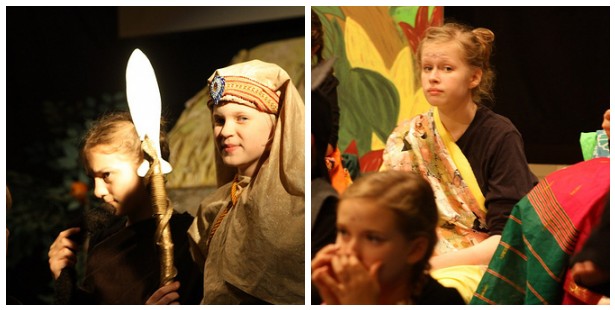 Our two big girls have been practicing for their performance of The Jungle Book since January. Eldest Girl is a villager and an elephant. I love her dressy outfit and the sparkles on her forehead.
Middle Girl plays the cobra guardian and also an elephant. I explained more about how we are blessed by our Christian homeschool drama troupe in last year's recap of the Alice in Wonderland play – Our Trip to Wonderland.
We were able to sneak in some nature study one rainy morning this week, finding the Extraordinary in the Ordinary with our Outdoor Hour time thanks to Handbook of Nature Study.
And here's a Hodgepodge collage of the rest of the week: 1&2. The starts of a classroom purge – with some new organization ideas I'll be sharing about soon that are student-approved | 3. And then there was fudge… | 4. GHEA in a box! CD recordings of all those homeschool greats I missed last weekend – thank you so much Alicia! | 5. Pen pal fun | 6. A pancake stack | 7. 40 Days with Jesus – thanks Kristin! | 8. The Child Training Bible – excited about reviewing this!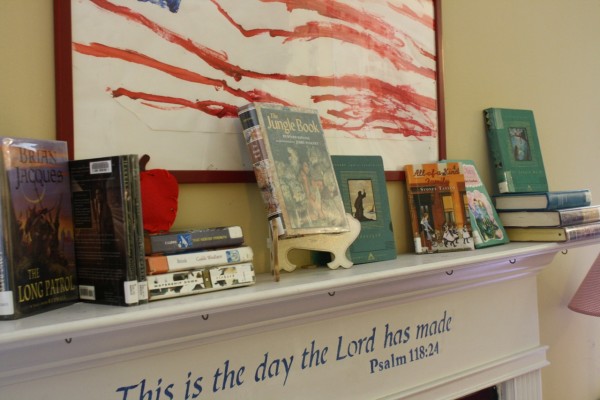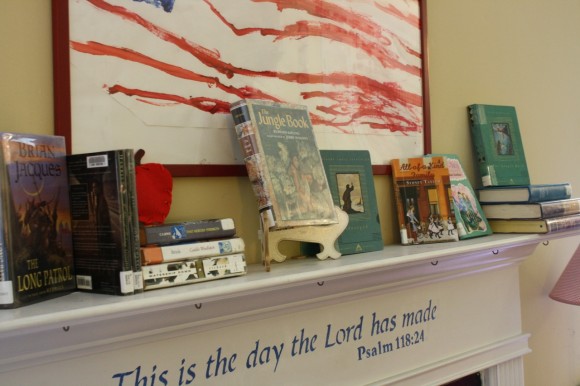 Lastly, we loaded up on books from the library for summer reading. I'll share more of those specifics and the lists I referenced in my summer wish list next week.
The world is so full of a number of things, I'm sure we should all be as happy as kings. ~ Robert Louis Stevenson
Many thanks to our Friday hostesses! Just look at this great list…
And we are DONE and ready for some fun! Celebrating a good year of learning. How about you?