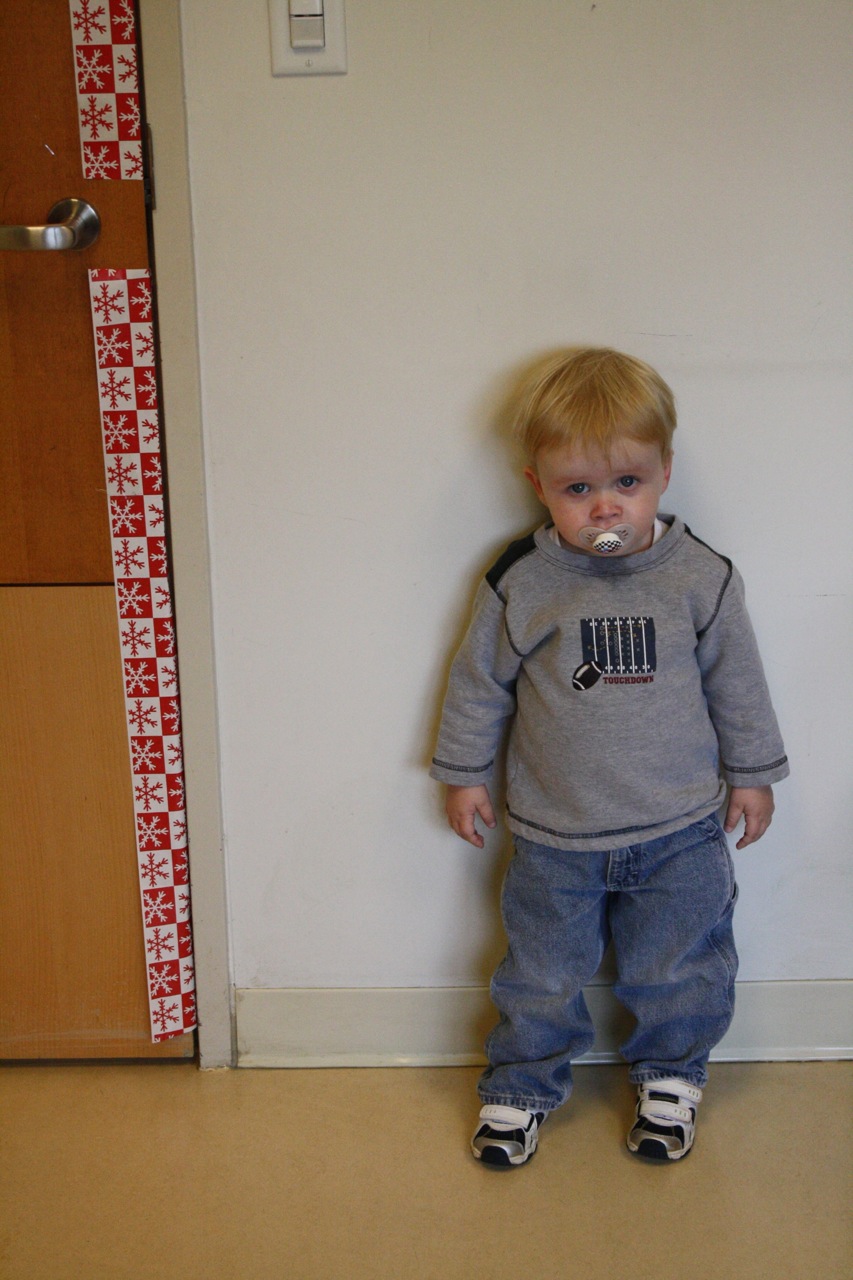 Another installment in our recent continuing education with Hodgepodge allergy friendly living. This one originally posted February 23, 2010…
Our youngest boy had an allergy challenge today.  Some time ago, he was diagnosed with allergies to egg and peanut.
Here's how it works:
In a controlled environment (a clinic, intensive care facility, etc.) the doctor (usually a board-certified allergist) conducts a food challenge test to determine if a food allergy exists or to confirm a suspected food allergy.
A sample of the suspected offending food is given to the person with the (suspected) allergy. The suspected offending food is typically mixed with another food or may be disguised as an ingredient in another food.
The controlled food challenge is given under strict supervision. After eating the food or taking the capsule, the person is monitored to see if a reaction occurs.
The allergy LPN mixed egg protein with some yogurt (one of his favorite foods).  He ate about four teaspoonfuls.  Within a few minutes, he was clearing his throat and had hoarse speech.  These are some of the beginning signs of an anaphylactic reaction.
Knowing that anaphylaxis is a life-threatening reaction, I immediately flagged down the nurse.  She came to the treatment room and examined him.  She noted a hive on his left cheek, and called in the LPN.
By the time the LPN arrived, the reaction had cleared.  We discussed what to do, and decided that we would introduce the next test–where a higher concentration of the allergen would be introduced.
With the second round of egg-laced yogurt in hand, I lifted the spoon to the boy's mouth.  He looked at the spoon and shook his head no.  I was able to convince him to take three teaspoonfuls.
A few minutes after his second round, his face turned bright red, and he began to cough.  The LPN returned to the room and, noting his symptoms, said…
"We're going to stop now."
A dose of Benadryl and forty-five minutes later (to ensure the reaction had stopped) we were on our way home–no worse for the wear and with instructions to continue avoiding eggs.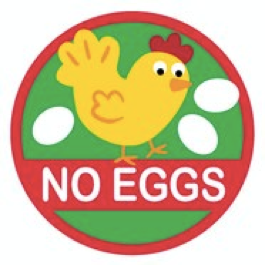 Related: Allergy Friendly Living