There's just something about fall that makes us want to go explore. The days are cooler and the colors are beautiful. Maybe you are looking for fall field trips around Atlanta too? I have a few to share with you!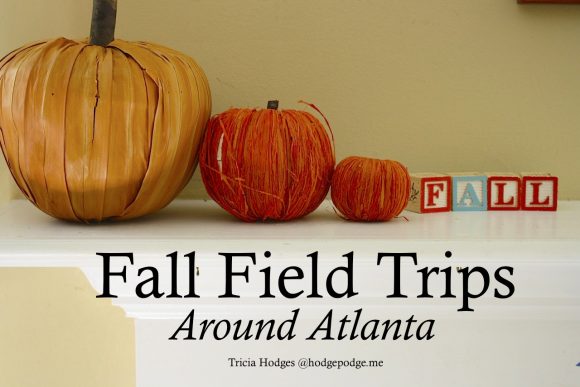 Below are some Atlanta destinations you don't want to miss for Labor Day and beyond. And I've included a few north Georgia ideas as well. First…
World of Coca-Cola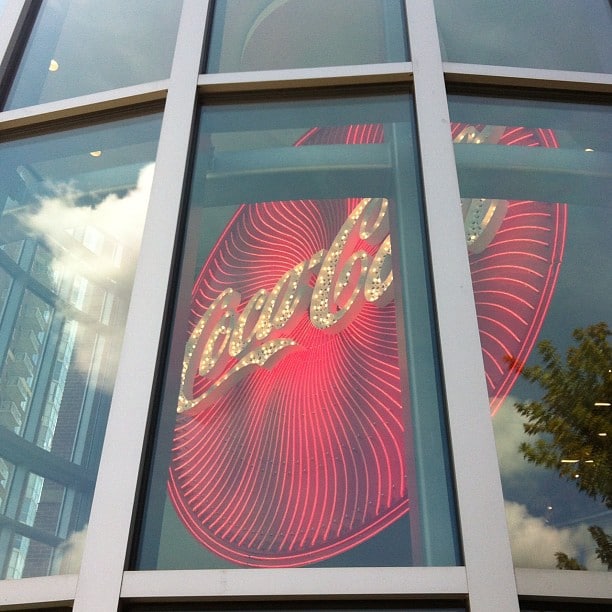 Top 10 Things to Do in Atlanta This Labor Day Weekend…
1. It's been a long eight months without college football – but who's counting? Celebrate opening Saturday as the Georgia Bulldogs take on the North Carolina Tarheels at the Chick-fil-A Kickoff Game at the Georgia Dome. Kickoff is at 5:30 p.m. on Saturday, Sept. 3, but there's plenty to do around the city all weekend long.
2. Get ready to cheer on your team with hundreds of your closest friends at Tailgate Town, a free outdoor event at the Georgia World Congress Center. Fans can enjoy food samples, games of cornhole and other fun freebies from 12-5:30 p.m. on Saturday.
3. To really get in the team spirit, check out FanZone from 12:30-4:30 p.m. on Saturday, where you can play games, enter giveaways and participate in pep rallies to help lead your team to victory.

4. Chill out at the World of Coca-Cola – it's overflowing with refreshing moments. Football fans can check out the array of sports memorabilia, including Olympic torches from past Games, before kicking back to sample and savor more than 100 drinks from around the world. If you're thirsting for a deal, look out for special 2-for-$25 ticket offers on 12-packs of Coca-Cola in local stores throughout August. The offers can be redeemed Labor Day weekend and through the end of September.
5. Score another touchdown at the College Football Hall of Fame, located just blocks from the Georgia World Congress Center. On Saturday, Sept. 3, football fans enjoy a special 15 percent discount on tickets.
6. Was that Chewbacca crossing the road with Harley Quinn? Catch 3,200 of your favorite sci-fi and fantasy characters marching down Peachtree Street in the annual Dragon Con Parade. Atlanta's largest parade starts at 10 a.m. on Saturday, but if you can't make it downtown, good news: the parade will be broadcast live for the first time this year on The CW Atlanta.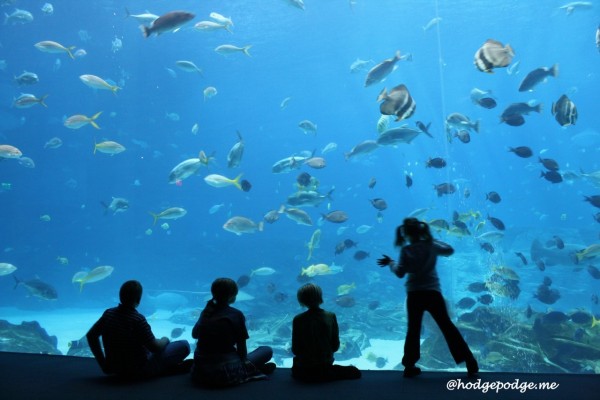 7. Head over to the world's largest aquarium for an up-close look at marine life from dolphins to whale sharks. The Georgia Aquarium offers a 20 percent discount on admission during Fan Days, Aug. 31-Sept. 7, and thanks to special Labor Day hours, you can hang out with all your favorite sea creatures til 8 p.m.
8. All weekend long, literature lovers can check out the largest independent book festival in the country. The AJC Decatur Book Festival features book signings, author readings, panel discussions and more.
9. Soak in the good vibes on Sunday, Sept. 4. at House in the Park, a day of nonstop beats from Atlanta's most popular soulful house DJs in Grant Park.

10. Outdoor types won't want to miss a visit to Stone Mountain Park, followed by the Lasershow Spectacular and a special fireworks display for Labor Day weekend.

Atlanta History Center
Fall Folklife Festival – "Southern foodways, funky Georgia folk art, traditional crafts, rootsy music and storytelling are a recipe for one fun autumn day at the Atlanta History Center during the Fall Folklife Festival on Sept. 17, 2016"
Homeschool Days – browse the Programs for Kids section to view the upcoming Homeschool Days and to email to find out more.

We highly recommend the Eric Carle exhibit – must see!
High Museum of Art
High Museum of Art revamps Toddler Tuesdays: "Beginning on Sept. 1, 2016, the High Museum of Art will expand the hours of its signature early-learner program, Toddler Thursdays, to 10 a.m. to 4 p.m. every Thursday. The refreshed program will also feature new toddler tours to engage and educate young children ages 15 months to 4 years old."
Homeschool Days – discounted days for homeschoolers with fantastic learning opportunities.

Explore Georgia
Of course we love to venture to the local pumpkin patch and a little further as well. Because fall is the perfect time to take in some scenic fall leaf views. These might give you a few ideas…
Waterfalls to Visit in Georgia – because one season we just made it our goal to visit as many as we could.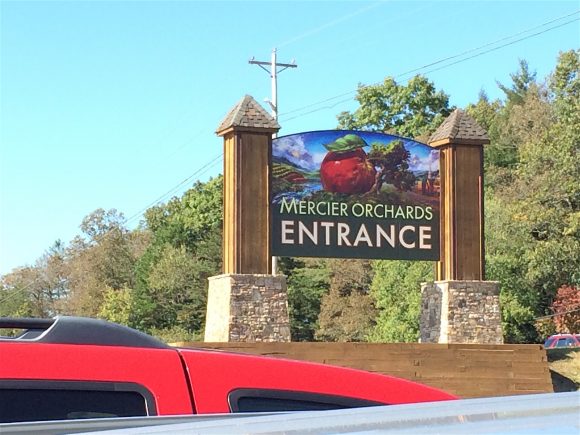 Apple picking! We highly recommend Mercier Orchards (love those pink lady apples) as well as Jaemor Farm (see their website to schedule a field trip).
Educational Travel – all our recent excursions including field trips and other parts of the state.
What are your favorite field trip spots?
Save
Save
Save
Save