Talk about a perfectly easy recipe to make a large amount of and share on Sunday for lunch! Talk about frugal! Make potato soup on Friday or Saturday and warm it up for the masses. Or toss all the ingredients in the slow cooker and let it cook most of the day. I double it for our crowd. Because then we can have it for lunch on a week day as well. I usually use a whole bag of red or white potatoes.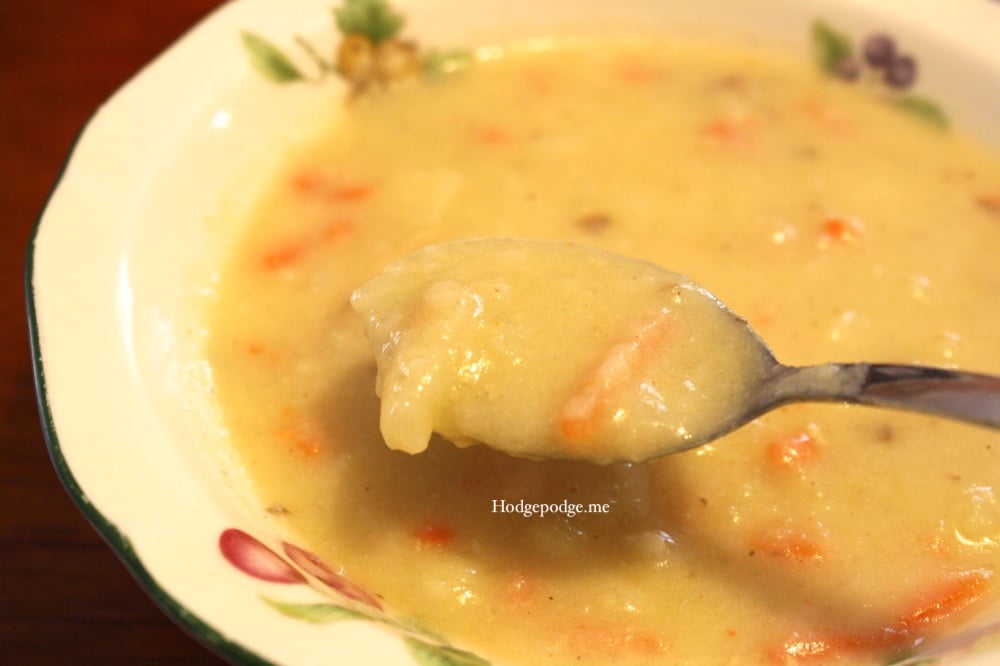 Don't let the long list of ingredients fool you. I'm a two or three ingredient gal myself. This is easy!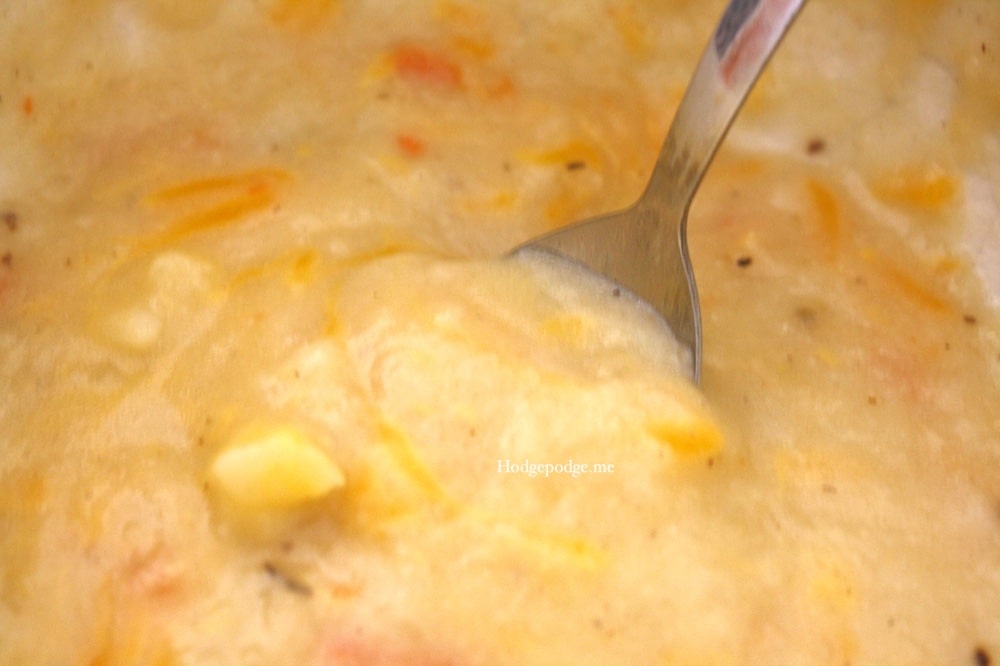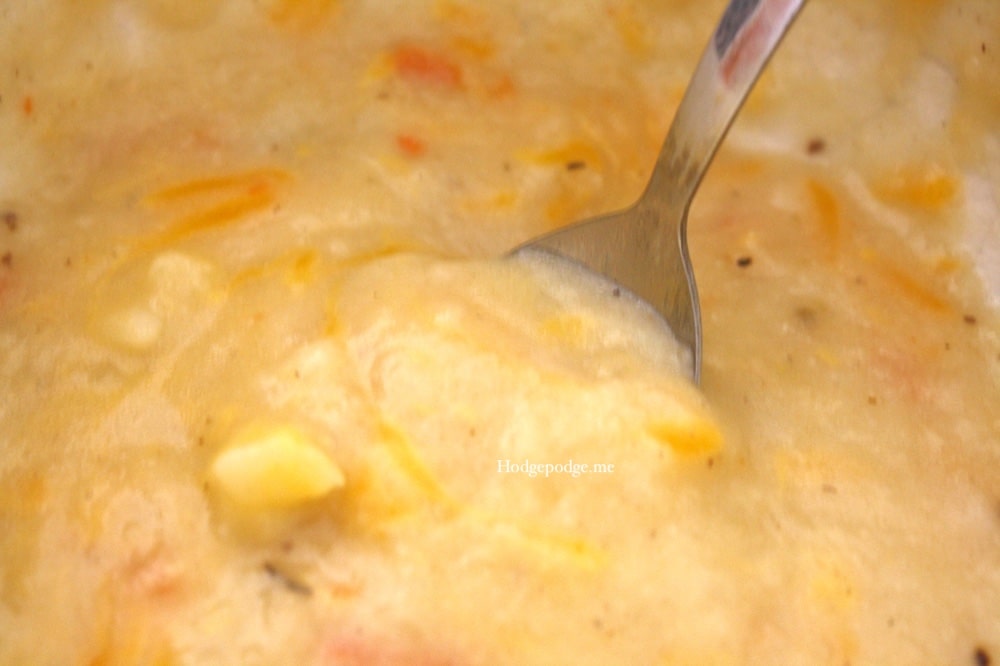 You might also be interested in my October Potatofest recipes at $5 Dinners.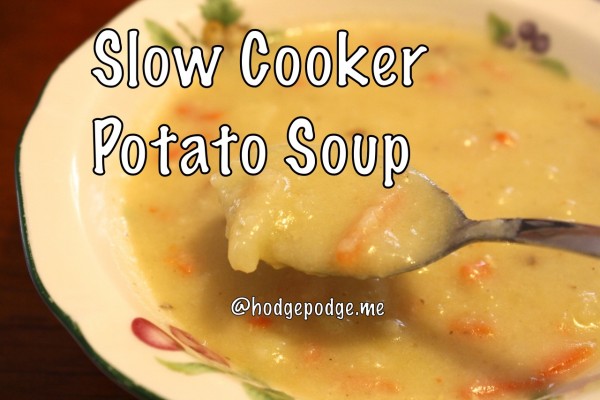 ~Subscribe to Hodgepodge so you won't miss a recipe!
Potato soup is one of our very favorite comfort foods. How about you? Click to comment…
-originally published October 2011