The credit for this idea goes to my friend, Paige. Several years ago she shared that she makes a pound cake. Then she either cuts it in half for two gifts or fills large muffin tins to make mini pound cakes.
A recipe I've been making for years is Southern Living's two-step pound cake. It is so simple to make – just throw it all in the pan. No sifting. To share as a gift, cut it down the middle. Wrap each half in clear, plastic wrap. Last year, Middle Girl picked the two prettiest roses from our rose bush to decorate the top.
Viola! Two gifts for two special teachers. Easily adaptable for any sort of gift!
Prefer chocolate? How about another, favorite 'throw it all in the pan' sort of recipe: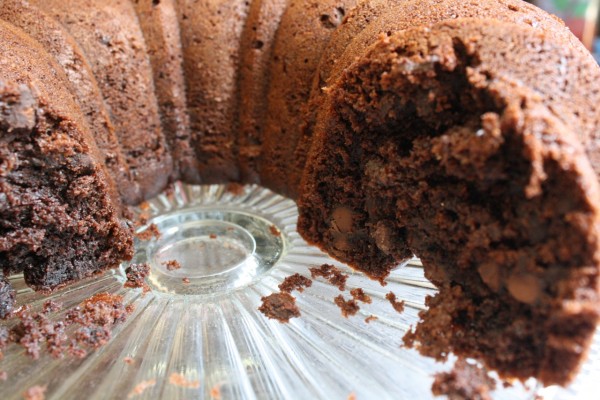 Making teacher gifts is a good time to set aside for Cooking Fun.
updated from the archives