Nana is here with a very quick and fun Election Day Chalk Art Tutorial. This is an easy chalk pastel you can do in under five minutes any time during an election year!
You could even time yourself to see if you can do it in one minute!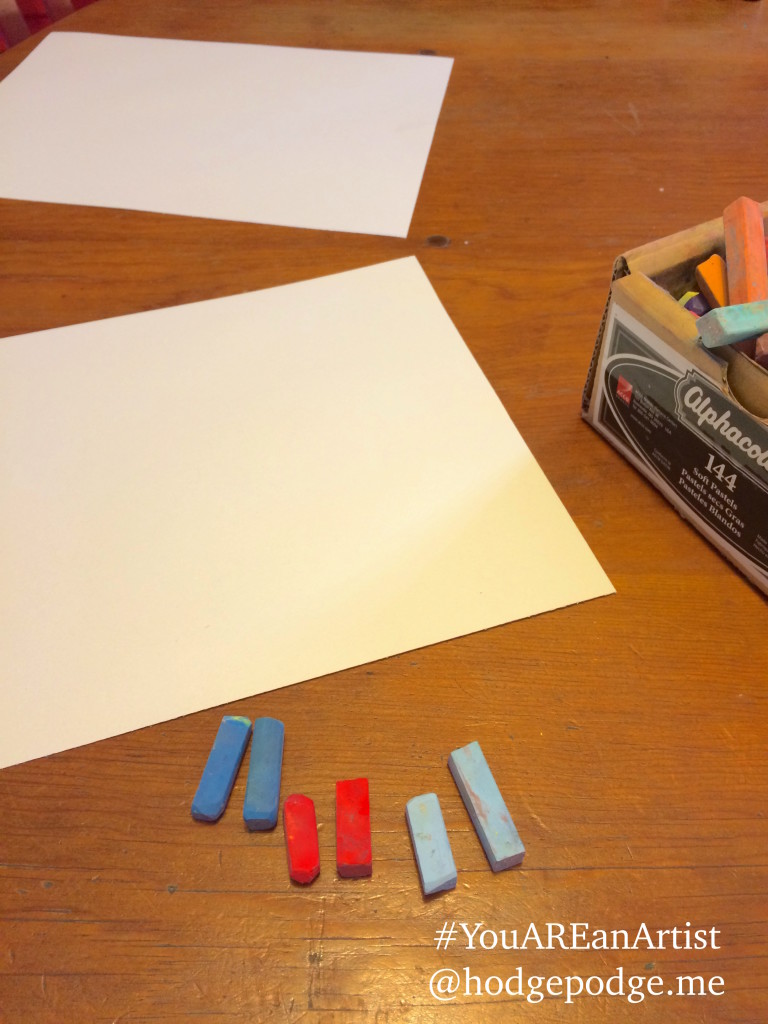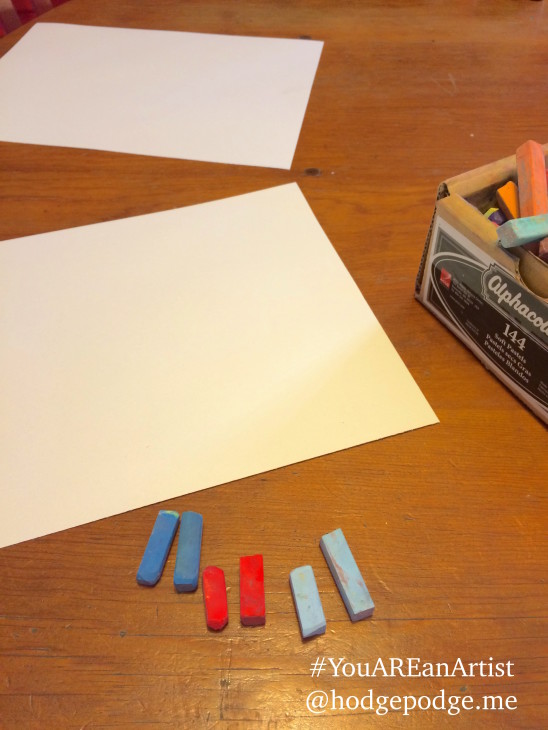 Supplies needed: White construction paper or printer paper. Blue, light blue, red and black chalk pastels.
Begin by drawing a round, red circle for the smiley face.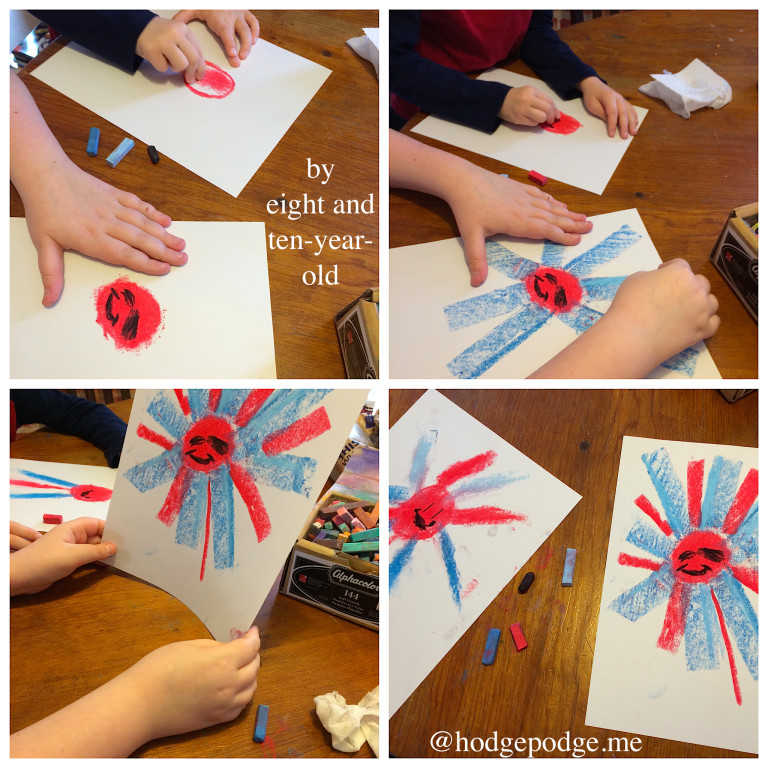 Next draw the rays of color – just like drawing a sun – out from the smiley face. You can turn your chalk pastel over on its side to make the color stretch. Red, blue and light blue.
With your black chalk pastel, add eyes and a smile.
Feel free to smooth out each ray if you'd like.
That is it! And what fun it was to make your Happy Election Day art because you ARE an artist! (Many thanks to eight and ten-year-old for sharing the steps with us.)

You might also like our Apple in One Minute video chalk pastel challenge, below.

Featuring You! You ARE an Artist!
Paint your Happy Election Day painting and be sure to share with us! Simply tag @hodgepodgemom on social media, send a photo via the Hodgepodge contact form here or post on the Hodgepodge Facebook page. We will be sharing these via the Hodgepodge instagram or on our Art Tutorials Showcase Pinterest board – or both! Nana will even comment on a few I am sure!
Free eBook and More!

—>> Subscribe to Hodgepodge so you won't miss any future art tutorials! <<—