As moms, it's always nice to find encouragement. Our group of writers here at Habits for a Happy Home are offering that to you, dear readers! We gathered a basket of items we feel will make a happy mom. And we are giving it away! Be sure to enter to win via the rafflecopter widget at the end of this post.
What is included in our Happy Mom Basket?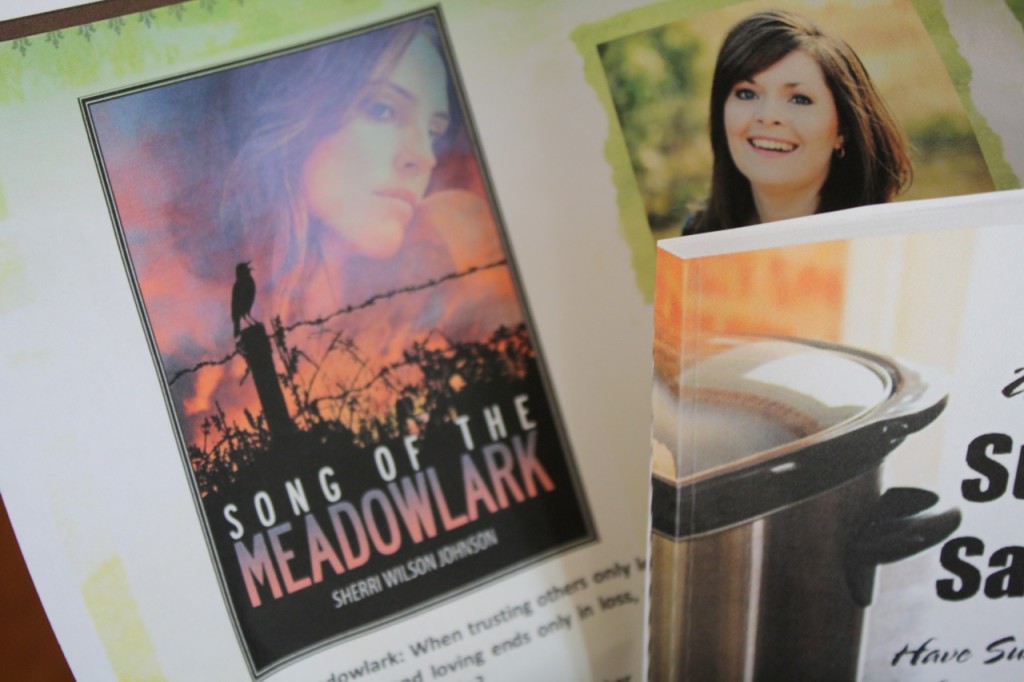 Song of the Meadowlark ebook by Sherri Wilson Johnson – When trusting others only leads to pain and rejection, and loving ends only in loss, what will it take to restore hope again? Plunge into this South Georgia pure romance with a twist of mystery.  (Download a full description pdf here)  http://sherriwilsonjohnson.com
Southern Hodgepodge cookbook bundle (3 eCookbooks): Sunday Savings, Slow Cooker Batch Cooking and Southern Celebrations. To make it easy to feed your family!
$15 Amazon gift card
Starbucks Sumatra coffee 2.5 oz pack
Mary Kay hand cream… Fits into your purse for soft, smooth hands anytime!
 Exclusive Inspiration Case in black floral brushstrokes from thirty-one gifts. (Without personalization).
To encourage you – our favorite verses for Happy Moms!
Isaiah 41:10 So do not fear, for I am with you; do not be dismayed, for I am your God. I will strengthen you and help you; I will uphold you with my righteous right hand. ~ Amy
"ONE THING" have I asked of the Lord, that will I seek, inquire for, and [insistently] require: that I may dwell in the house of the Lord [in His presence] all the days of my life, to behold and gaze upon the beauty [the sweet attractiveness and the delightful loveliness] of the Lord and to meditate, consider, and inquire in His temple. Psalm 27:4 ~ Angie
Psalm 118:24 This is the day the Lord has made; We will rejoice and be glad in it. ~ Beth
Phil 4:12 I know how to be abased, and I know how to abound. Everywhere and in all things I have learned both to be full and to be hungry, both to abound and to suffer need. ~ Heidi
Psalm 31:19 How great is your goodness which you have stored up for those who fear you, which you bestow in the sight of men on those who take refuge in you. ~ Kendra
1 Thessalonians 5:23-24 May God himself, the God of peace, sanctify you through and through. May your whole spirit, soul and body be kept blameless at the coming of our Lord Jesus Christ. The one who calls you is faithful, and he will do it. ~ Kerri
Matt. 6:33 But seek ye first the kingdom of God, and his righteousness; and all these things shall be added unto you. ~ Kim A.
Isaiah 30:18  Yet the Lord longs to be gracious to you; therefore he will rise up to show you compassion ~ Kim W.
Rejoice always, pray continually, give thanks in all circumstances for this is God's will for you in Christ Jesus. 1 Thessalonians 5: 16-18  ~ Tricia
Special discount code for Habits for a Happy Home readers!
Use discount code HabitsHappyHome for $1 off the Southern Hodgepodge cookbook bundle – making the cost just $3.99 for all three cookbooks! Code good through 4/30/2013.
Now for the basket giveaway!
One reader will win the contents of the basket pictured above. (Basket not included). Amazon gift card, Mary Kay hand cream, Starbuck's coffee and 31 bag will be mailed to the winner. All ebooks will be delivered via email to the winner.
We appreciate you, dear readers!
Be sure to click over and enter to win each of the baskets above from iHomeschool Network bloggers!
(1) Mad Scientist Basket from Milk and Cookies
(2)†"See the Light" Easter Art Basket from Classic Housewife
(3)†Tea Time Basket from See Jamie Blog
(4)†Butterfly Basket from Spell Outloud
(5)†Family Movie Night Basket from Jennifer A. Janes
(6) Pamper the Homeschool Mom Basket from Granola Mom 4 God
(7) Freezer Cooking Basket from Motherhood on a Dime
(8) Hodgepodge Basket from Hodgepodge
(9) Healthy Living and Fitness Basket from Forever, For Always, No Matter What
(10) Making Writing Fun Basket from This Reading Mama
(11) Coffee: Fuel for Homeschooling Moms Basket from Homeschoolin' Mama
(12) Mom's Quiet Time Basket from Upside Down Homeschooling
(13) Missionary Basket from Our Journey Westward
(14) Happy Mom Basket from Habits for a Happy Home
(15) Crafty Goodness Basket from Mamas Learning Corner
(16) Rejuvenate the Mom Basket from Spoonful of Imagination
(17) Beginner's Math Manipulatives Basket from Meet Penny
(18) Welcome Spring: Gardening Basket from Abundant Life
(19) Healthy Living Basket from The Encouraging Home
(20) Mom's Pampering Basket from Teaching Mama
(21) Kid's Gardening Basket from Momma Hopper
(22) The Gift of Parenting Basket from Teachers of Good Things
(23) Preschool Crafts Basket from It's Gravy, Baby!
(24) All the Extras – Electives and Enrichment Basket from Curriculum Choice
(25) Homeschool Mom Basket Case Basket from Classic Housewife
Unit Studies by Amanda Bennett: Your Passport to Learning Adventures!