Hearts and Trees brings happy times to our homeschool. Just the right, enriching activity that we seem to need at the time. Back when most were sick in the thick of winter, Middle Girl made this beautiful tissue paper star! It cheered us all.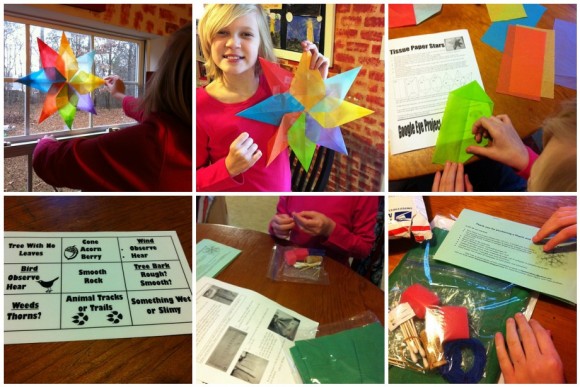 All the items you need with just a few you already have on hand. What more could a mama ask? These photos are of the Winter Fun kit.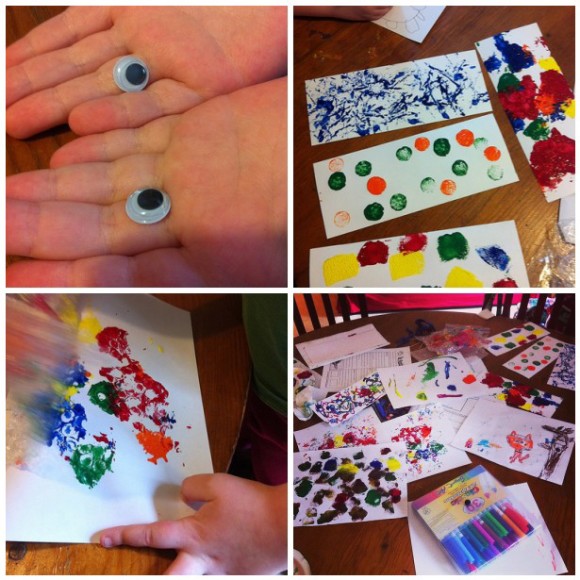 Simple afternoon art projects, a reason to pull out the paint and bring on the smiles!
This month we've been enjoying the spring kit – painting with scissors like Matisse. And aren't we ready for spring? Maybe your homeschool needs a kit – all ready to enjoy. Spring kits are available!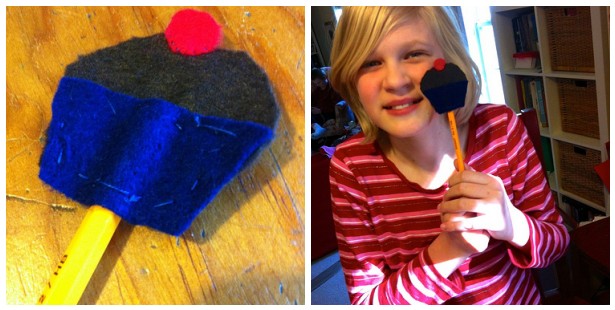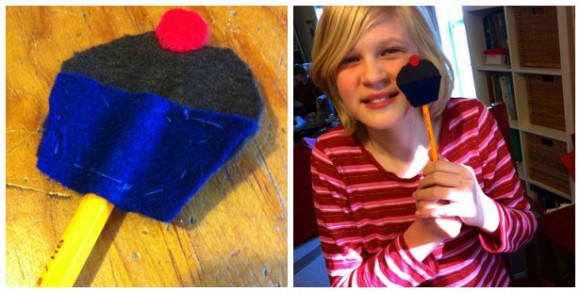 Just yesterday, Middle Girl made this cute cupcake pencil topper – sewing it by herself with the needle, thread and fabric provided.
My friends at Curriculum Choice have shared reviews of Hearts and Trees:
Special – Free Shipping on Spring Kits!
Hearts and Trees is currently offering free shipping on all spring kits!! You will need to use the link below, and use the PayPal button at this link to receive free shipping (the PayPal buttons in the sidebar will not give you the free discount).
Use this link for the free shipping discount: Free Shipping on Hearts and Trees Spring Kits
Free shipping discount is good through March 10, 2013.
We're so thankful for Hearts and Trees – a big thank you for being our sponsor this month!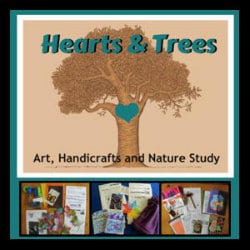 Hearts and Trees: Art, Handicrafts and Nature Study for your Homeschool