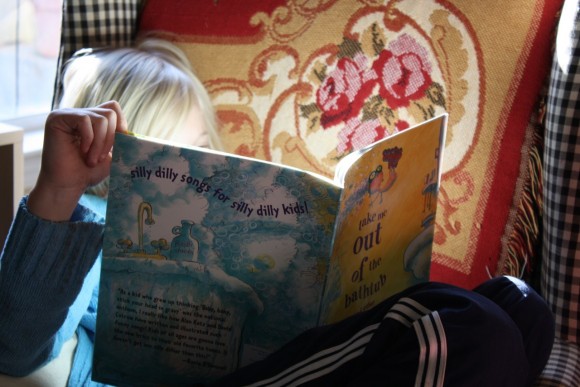 Friends, I'm continuing a Friday habit of posting habits along with our weekly homeschool wrap. Today I share the anchor of our day. A habit of a dozen years. Originally posted November 3, 2009 and updated for today's needs…

When our eldest outgrew her nap I struggled with losing that quiet time for myself. I needed it! The three-month-old was napping. Why was now the time for the toddler to drop a nap?? I also noticed she and I were both able to handle late afternoons better when we had our afternoon quiet time. Since those early days, the lines blur as to just how quiet time came about in our home. I do remember in recent years reading some new ideas in Susan Wise Bauer's The Well Trained Mind.
However it came to be, quiet time is just that. Quiet. Everybody in their own spot. Separate and away. Each afternoon the baby naps and the rest are (ideally) quiet.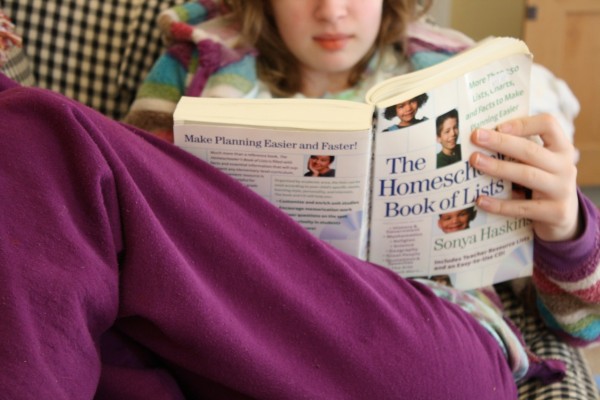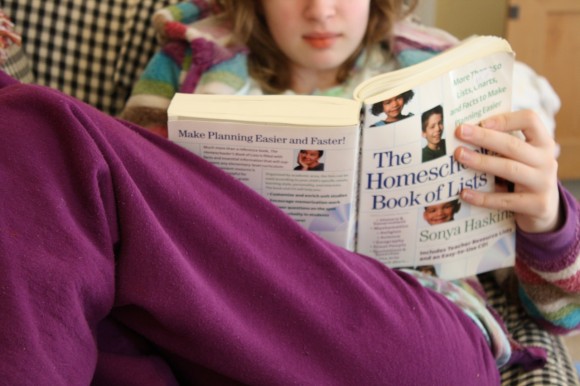 The rules: Everyone gathers what they need. Each one goes to a bedroom or other area of the house away from everyone else.  No coming out of your room for that pair of scissors you forgot or a for a new coloring book. No calling mom. No computer. No tv. Put things back when quiet time is over. Enjoy having a bit of quiet in a blessed, busy household!
Children can… (Please read more at Habits for a Happy Home…)
~~~~~~~~~~~~~~~~~~~~~
Here's how this afternoon habit has changed with our needs. Also the benefits I've seen after these dozen years of quiet time. As children grow out of naps…
We have one child that still naps in the afternoon. And afternoon quiet time is still a blessing in our home. Of course we take advantage of afternoon activities when they arise but this habit we always fall back on. Occasionally we need to work on this habit to keep it fresh. Or to remind us how it really works best.
Originally, when we started this habit in our home, it's sole purpose was rest for the children and weary Mama with a newborn. Now, I have seen the fruits of this habit. Afternoon quiet time is a refreshing time for all. Time away to quiet our minds from a noisy (and blessed!) household. Time to work on a project alone. Time to gather our thoughts. And sometimes, quite honestly, time to get our happy spirits back.
For the children who aren't napping, quiet time is an opportunity to:
listen to a book on tape (iPod or one of the many cheap cassette tape players with headphones we have around the house).
the one learning to read might sit near me and practice with the latest favorite readers or books.
an older child might have one on one time with Mama.
write in a journal, write a letter, write anything!
take the opportunity for a nature study by the window.
work on a report or project.
practice lines for drama troupe.
More ideas listed in the original post.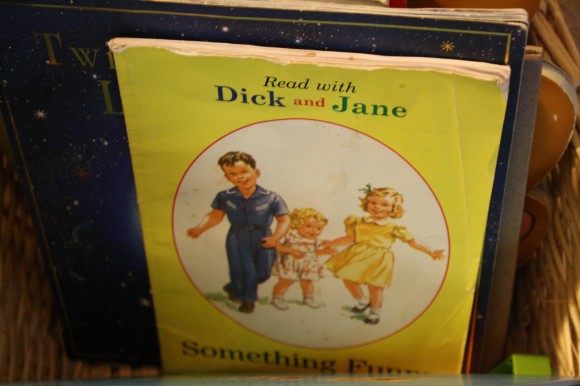 The benefits of this habit are endless it seems:
When we get away for a rare road trip, the children settle in with their cassette tape players and library books on tape easily.
There is a built in afternoon time for projects.
Time away from each other helps children play together better later during the busy supper time hours.
We can accomplish even more studies taking advantage of this hour and a half to two hours.
Building independent learning for my older ones. So very important!
Mom can even put her feet up for 10 minutes and be refreshed for feeding, bathing and tucking in time later in the day.
Guess what? As we head into summer time and leave the morning schedule of school work, afternoon quiet time becomes our anchor. It's the structure of the day that is always there. Even when summer refreshingly changes up our days with outside activities and other opportunities.
I hope this gives you an idea of the blessing Afternoon Quiet Time can be in your home. If you don't have an established afternoon quiet time, start small. Fifteen minutes at a time and building up. Be patient as your children get used to this time. Audio books really help build the habit!
Now for the Hodgepodge Weekly Wrap. OH SUCH GOODNESS…
This week was a blur of blessings. Since last Friday's wrap up we: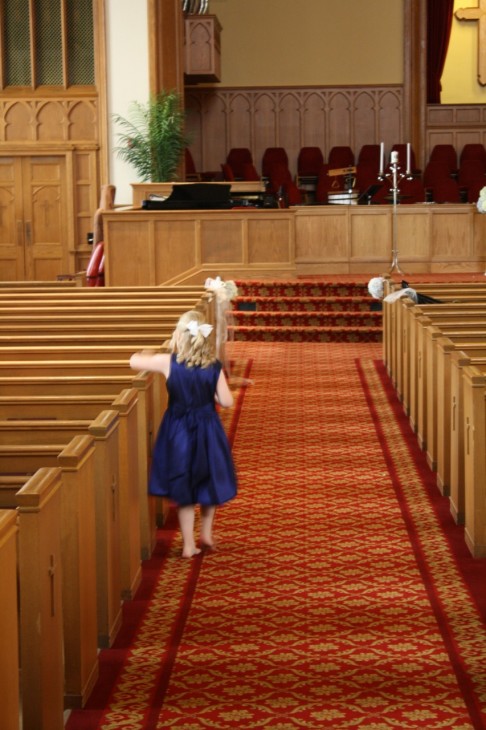 Were thoroughly blessed to be a part of a  Merry Wedding Weekend.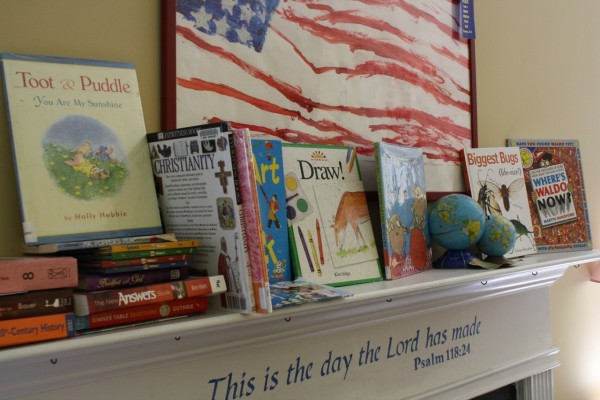 Talked about Helpful Homeschool Habits (a round up of the first habits I've shared on other Fridays). Our Before 8:45 Checklist and What About the Little Ones? and One More Thing After Lunch.
Enjoyed a nature study on Heavenly Hydrangeas.
But the majority of the week we've spent on Our Trip to Wonderland. Our homeschool Drama Troupe's practice and production of Alice in Wonderland!
My eldest girl played the haughty Violet the Flower."Look! She doesn't have any leaves!"
And my Middle Girl was the bouncy White Rabbit. "Make way for the Queen!"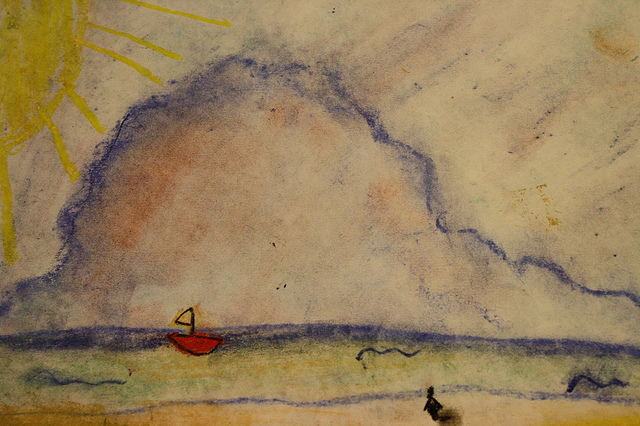 Art for Homeschool winners: Oh! and my goodness, with all the excitement of the drama production, I almost forgot to mention…three of my children placed in the May Art for Homeschool Show! Please consider participating. It's a seasonal show and you have the summer to get ready for the next one, which I believe entries are due August 1st. Check out our entries: sailboat at sunset, bubbles and tornado
With the drama performance behind us, we have officially finished up a fine school year!! We look forward to some really exciting opportunities next week. How about you? Are you winding up your school year?