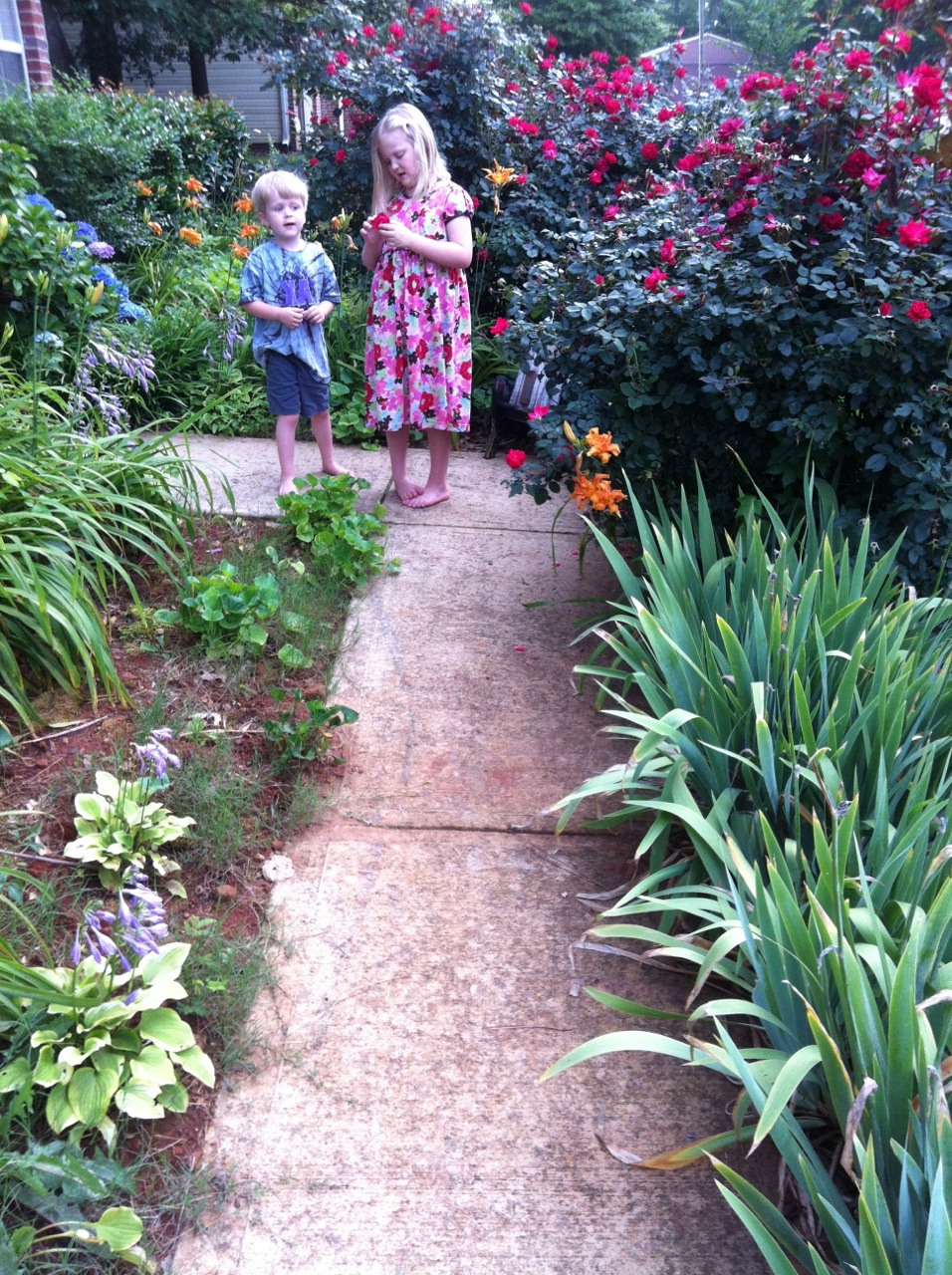 Loving Creator, help me reawaken my childlike sense of wonder at the delights of Your world! ~ Marilyn Morgan Helleberg
Amongst the patches of Georgia red clay and overgrown rose bushes that hang over the way… even amidst the backyard play, there are things that grow every day…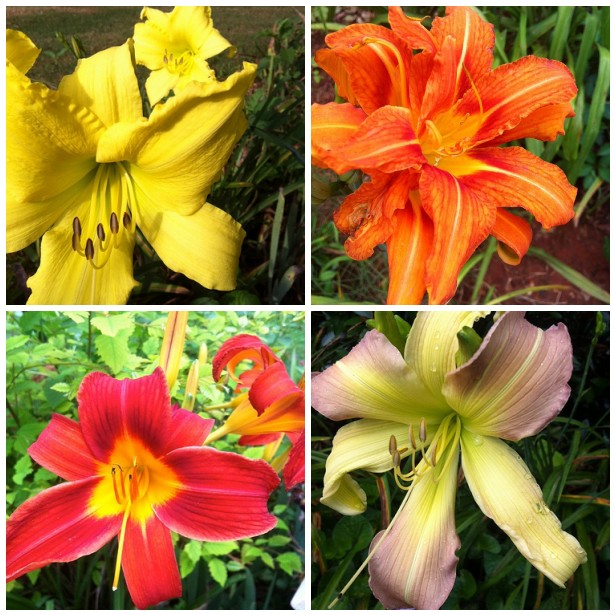 A new daylily. Some from my Daddy's yard and some from Mama Ann's. Names like prairie moonlight, triple orange, little joy and my lady greensleeves.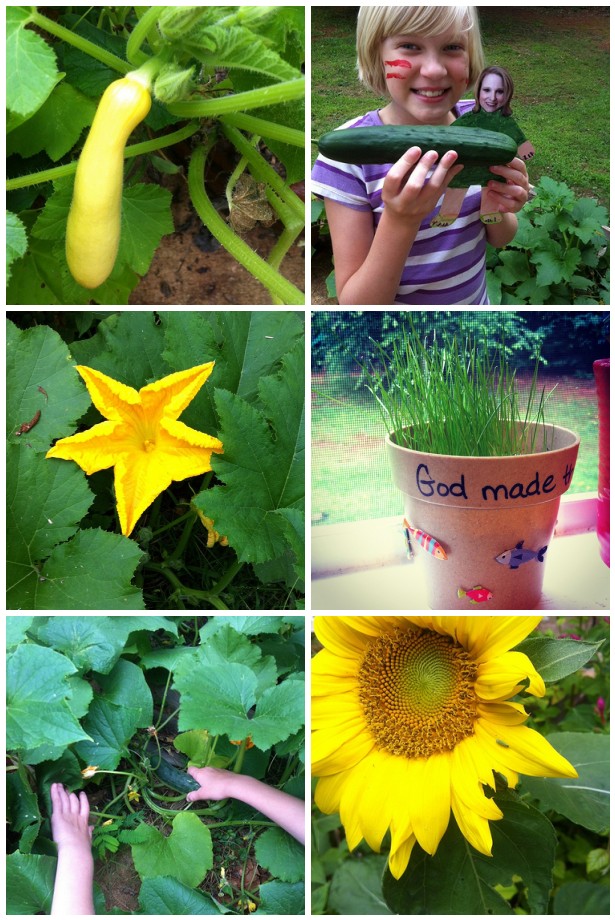 Little raised bed garden and window sill delights: 1. First little squash! | 2. We are so excited Flat Christy of Southern Plate is here for a visit!! She helped Middle Girl pick a cucumber. (The red face paint was from Winshape C3 camp – another big part of our week!) | 3. A squash flower | 4. Little Buddy's grass he planted at VBS last week. | 5. Cucumbers abound! | 6. The first sunflower to bloom.
Creatures and critters: 1. Our backyard bunny. | 2. I spy a spidey in the hydrangea | 3. Honeybees on sunflower. | 4. Mr. Grandaddy longlegs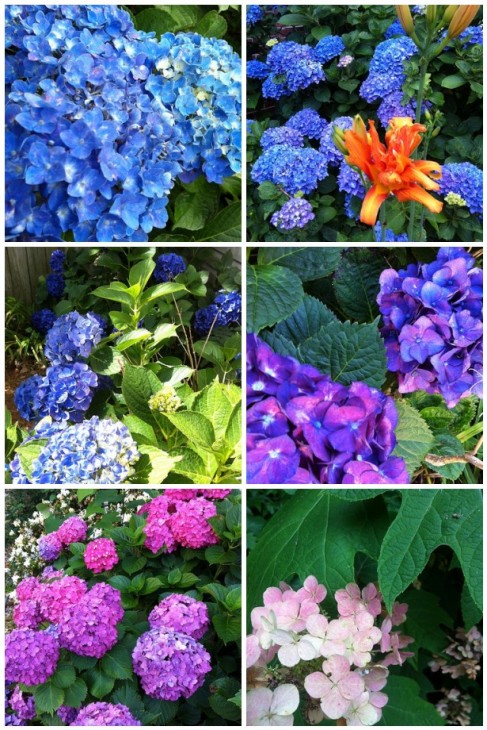 And heavenly hydrangeas, of course.
A phone photo collage of all we've been enjoying during our outdoor time. Weeds, really tall rose bushes and all. So much beauty to behold.
Join the nature study fun! Part of the Summer 2012 Photo Challenge hosted by Summer Sizzle nature studies at Handbook of Nature Study.
Also linking today with…
How does your garden grow?