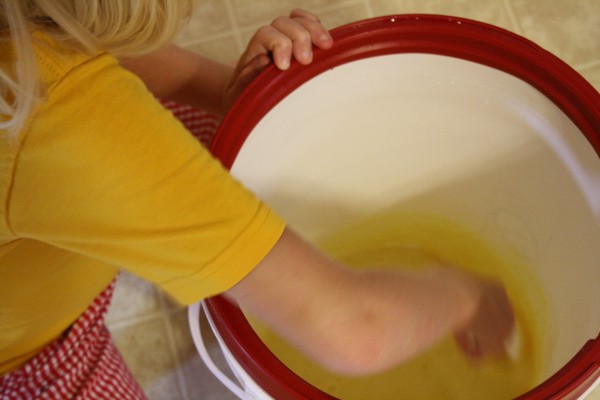 I've heard about this for a while. Yet it just sounded so… 'too much.' But then my mother started making it for herself. She brought us a gallon jug to try. Homemade laundry detergent. And it smelled good too.
I started calculating in my head the cost of laundry detergent. That allergen-free kind we get at the wholesale club. It's around fifteen dollars. And it doesn't ever seem to last long enough.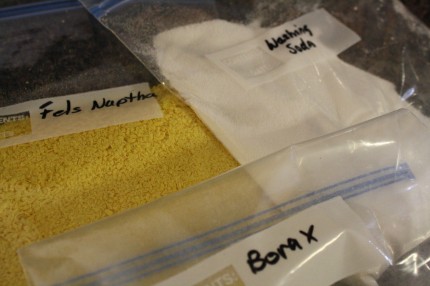 Fels Naptha. That's the main ingredient in homemade detergent. Fels Naptha soap. However, it's not that easy to find around my town. So Nana, chief navigator of eBay, did a search and ordered up the starter kit for about $10. The Fels Naptha all shaved.

Isn't it all curly and pretty? Now, before we went any further, I pulled out two, 6 gallon wheat storage containers. They were left over from bread making. We'd wondered what we'd do with those.
Now, my favorite money-saving, practical advisor, Hillbilly Housewife, has a recipe on her site. Click Homemade Laundry Detergent.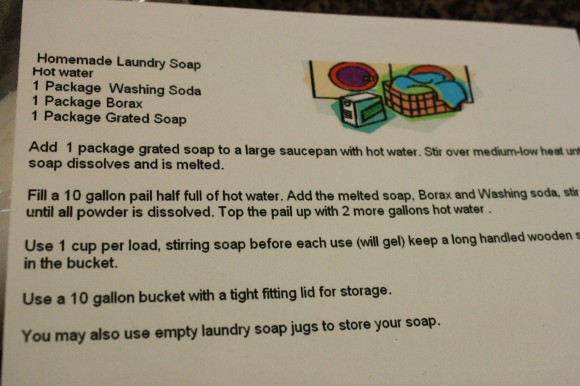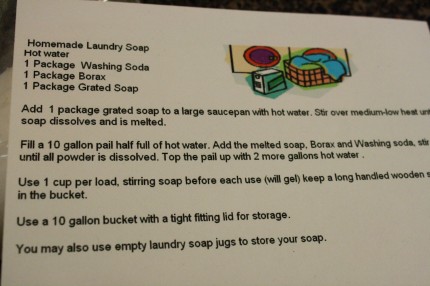 But the starter kit Nana ordered had its own recipe. So we followed. First stirring the soap on the stove. We asked the children if they felt like Little House on the Prairie.
Really, it was more like, "get in here and take a turn stirring! I know it's after 4 and you have the computer privilege. This will only take a few minutes. We are learning here!"
We moved the big buckets to the tub to add the hot water, along with the remaining ingredients (divided between the two containers).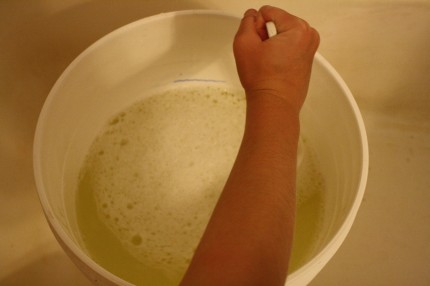 After some stirring to be sure all the ingredients were dissolved, I hefted the finished product into the laundry room. Side by side, 5 gallons each.
I hear that the Duggar family stirs this up fairly often. I wonder how long it will take us to use up this batch? When Nana brought us the gallon jug full, we used it in a little over a week.
All in all, it was a good afternoon project. Worth the stirring efforts to save money.