Homeschoolers are frugal by nature. We have to be! Most homeschoolers are building their learning environments with one income. And a good bunch of homeschoolers are teaching more than one child. So, just how to homeschool multiple ages the frugal way? I will share my best tips with you today…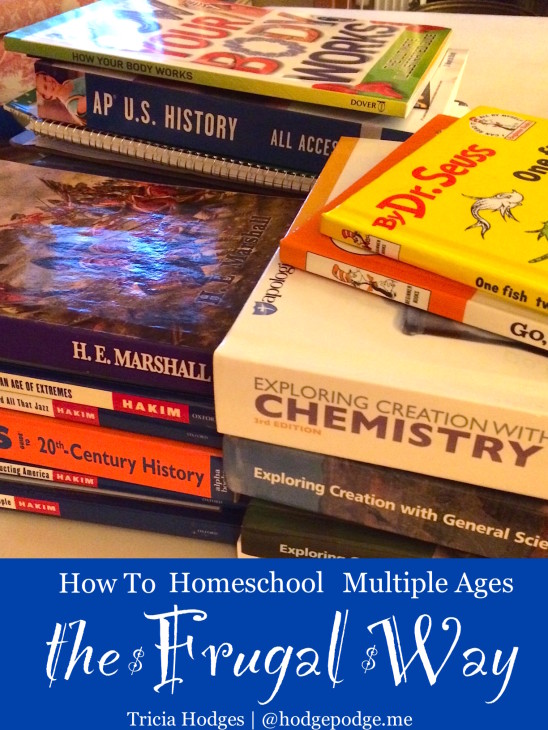 My best tips for homeschooling multiple ages the frugal way pretty much line up with our 6 Simple and Successful Strategies for Homeschooling a House Full. We homeschool multiple ages. We have five children – three girls and two boys – ranging in age from six to 17. It's the first year in over 14 years I haven't homeschooled a preschooler! So, this year, I have two high schoolers, a middle schooler and two elementary learners.
Keep Your Priorities in Order
When I am placing God first, then my husband and next the children, then my focus is right. I am not getting sidetracked with the suggestion of new curriculum that came in today's stack of mail. We are homeschooling hearts, not churning out children that use the latest, greatest, top notch curriculum. We are seeking His will and His way for our homeschool. Asking Him to Bless Our Homeschool. Practical Prayer Throughout the Day.

Make a Meal Plan
Ultimate List of Easy Slow Cooker Recipes – Give me easy. Mix a few ingredients. Make it simply delicious. In the practical world of homeschooling and feeding a crowd on a budget, a long list of ingredients does not make the menu plan. I want to put the slow cooker to work while I take care of other things. In fact, the first month of back-to-school, I use the slow cooker almost exclusively. So here's to easy, slow cooker recipes of all kinds!
Make Supper at Lunch – Before lunch, glance at your chalkboard you updated after your first cup of coffee. Next,  assemble your supper at lunch time during clean up and before the afternoon tiredness sinks in. Ready ingredients. I use the crock pot as much as possible so I can throw the ingredients in the pot then walk away.

Use Curriculum Across the Ages As Much As You Can
Now obviously the three Rs are subjects that each child needs to focus on individually. But, there are so many of our resources that we enjoy together. Younger ones to older ones! We love Tapestry of Grace for that! How do you homeschool multiple ages/grades? Well we have a homeschool method that I like to call lasagna learning. We start with a generous helping of prayer, next we layer all those helpful homeschool habits, then we stir around the 3 Rs on five levels. After lunch, we sprinkle the wonderful spices of enrichment.

Get Everything You Can at the Library
About once a month, I review what we might need and spend some time reserving at our library. Then we usually recheck books their limited three times.
Your Local Library – this resources by Annie Kate at The Curriculum Choice is full of information! Of course we all know that it is smart to use the local library to borrow books but Annie Kate gives us all much more inspiration.
and on that note…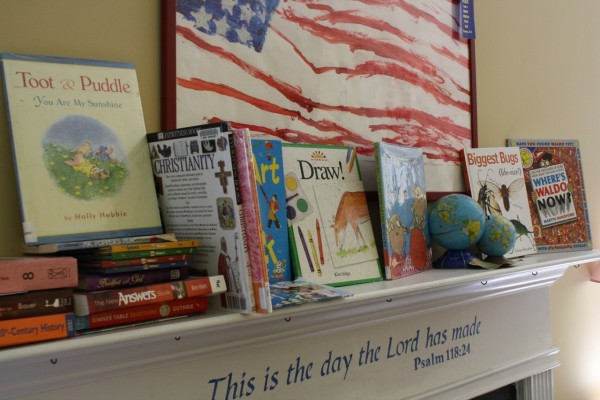 Justify the Cost for Multiple Ages

Sometimes the investment up front makes sense financially and in the long term. Curriculum purchased for my older children will also, one day, benefit my younger children. Oh how we've enjoyed those Sonlight literature books we bought that first year of homeschooling.

Use Free Resources

Make Use of Low Cost Resources
Dover Publications for Homeschool – 25% off discount using the special code in the image above.
Curriculum as Gifts – we have been known to give science curriculum as a Christmas gift. (Part of the Three Gifts for Christmas frugal focus – yes, we are those parents)  🙂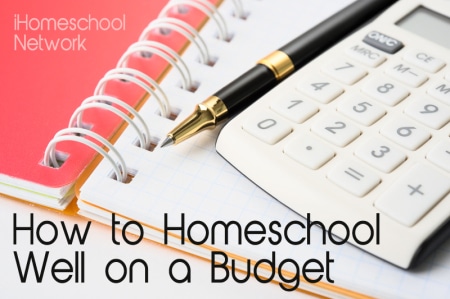 Be sure to stop by all the How to Homeschool Well on a Budget posts my fellow homeschool blogging friends of iHomeschool Network are sharing!
What are YOUR best tips for homeschooling well on a budget?