That was the question this week. How to get back into a routine after a couple weeks of sickness. The answer? A hodgepodge.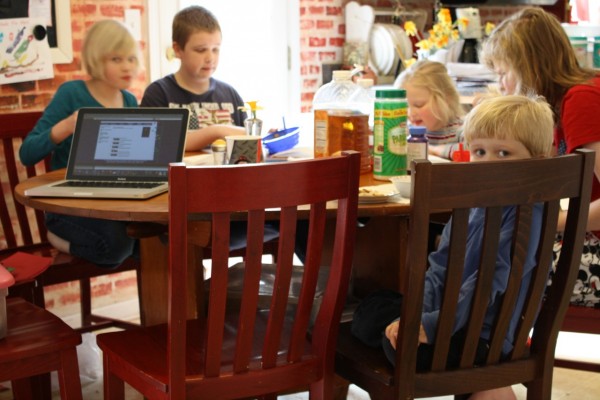 A mixture of these: Lower expectations. Do just the basics. Then, fall back into your habits. Leave room for spontaneity.

Lower Expectations
I reminded myself it was ok. Really it was ok, to let the laundry go. At least it was all clean. We'd made it that far! And we got it mostly put away by Thursday afternoon – just in time for the weekend influx of new wash. (Six-year-old helped with the Home Blessing Hour.)
Just the Basics
We stuck to just the basics m'am the first couple days of this week. I did not expect a full schedule. Even from myself (and that's hard, don't you think?) Just the basics meant:
Then we slowly added more subjects later in the week. We also turned to…
Helpful Habits
1. We kept up with our One More Thing After Lunch to fit in a little more learning. Just one of these each day this week (AiG we did two days): some Outdoor Hour Challenge time, Answers in Genesis Heat & Energy, Visual Latin, Harmony Fine Arts – Art and Composer Study and Tapestry of Grace studies.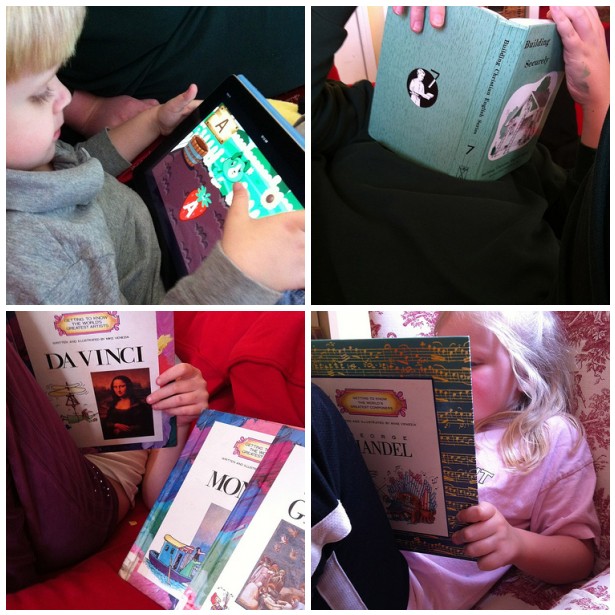 2. We made sure we had Afternoon Quiet Time. Rest! Oh how important that was. (especially for me!). Afternoon quiet time is often how we squeeze in a little more reading or a few learning apps like Scout's ABC Garden by Leap Frog or…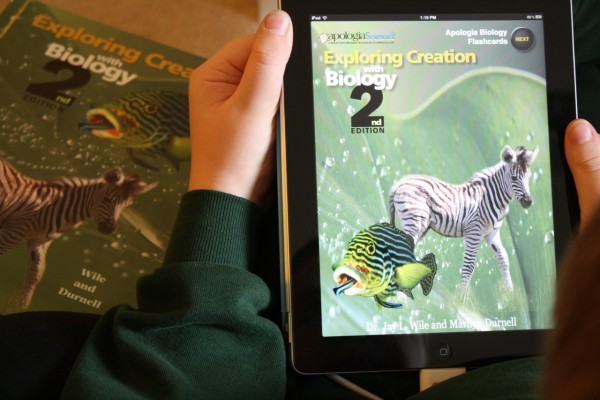 …Apologia Biology Flash Cards.
3. Jurisdictions – so it's not all on Mama. When we had to pick up and clean up and get other things done, we did it for just 15 minutes then took a break for 15 minutes.
4. (All our Helpful Habits here. Those we've build upon, added to and tweaked over the last dozen or so years.)
Leave Room for Spontaneity
Tuesday afternoon, our neighbor, the science teacher, surprised us with some dry ice leftover from her experiments that day. We held our own experiments in the backyard! Can you see how happy that 7th grade boy is? Six-year-old had some fun too.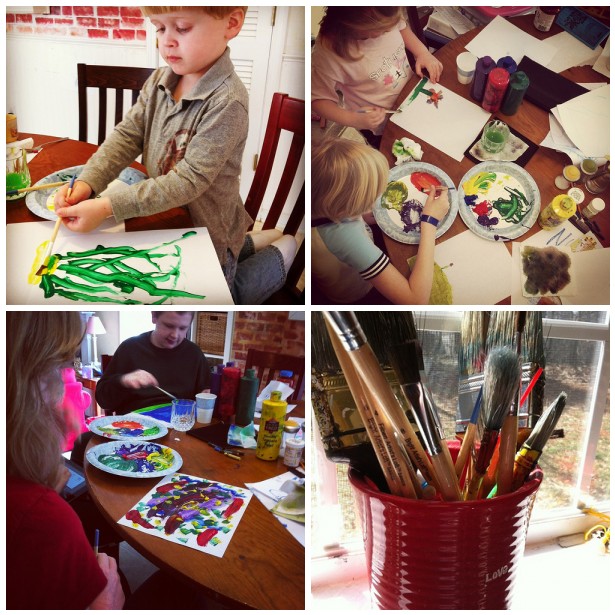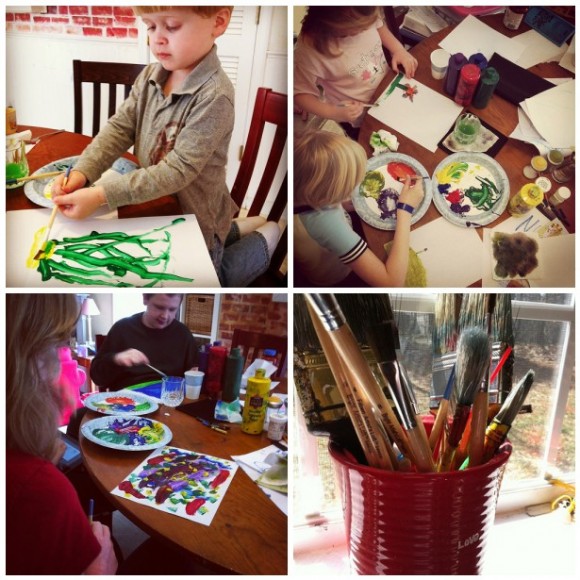 By Thursday, we were feeling much better. We pulled out the tempura paints. And just painted whatever. No agenda. Just had fun. In shifts – four-year-old first, then the younger two girls, then the oldest two joined in.
That was our week. Maybe by next week we will be back to the full, regular schedule. Just in time for time change!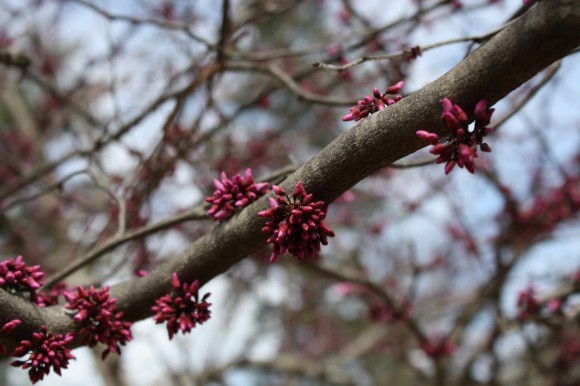 **For you, friends! You might enjoy all the Spring and Easter Favorites we shared this week. Recipes, crafts, resources, pastel tutorials and more.
Thanks to our Friday hostesses: Camera Phone Friday hostess Dawn Camp @ My Home Sweet Home, Weekly Wrap-Up hostess Kris at Weird, Unsocialized Homeschoolers,  Mary at Home Grown Learners and Holy Spirit-Led Homeschooling.
How was your week?