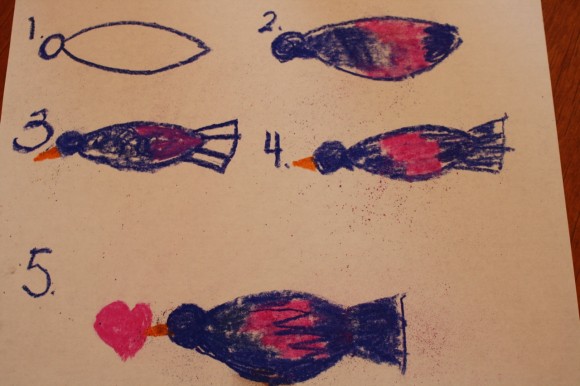 With Valentine's Day coming up we wanted to do a fun pastel lesson to celebrate. Nana did just that! She drew a sweet, five-step set of directions.
We pulled out the bird field guides. While most decided to follow Nana's love bird, eldest boy created the pretty hermit thrush. We've been seeing a hermit thrush frequent our patio. Hopping about, not scared at all of noisy children interested at the back door.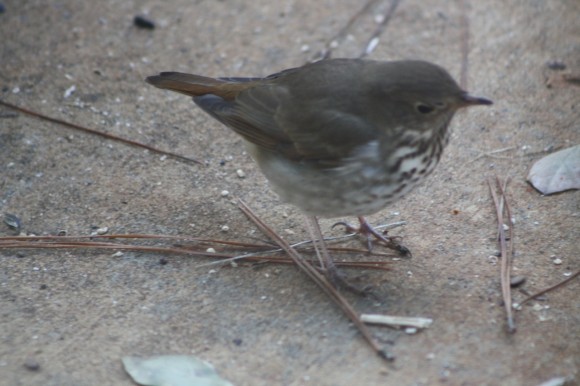 He followed Nana's steps but added in the colors of the hermit thrush.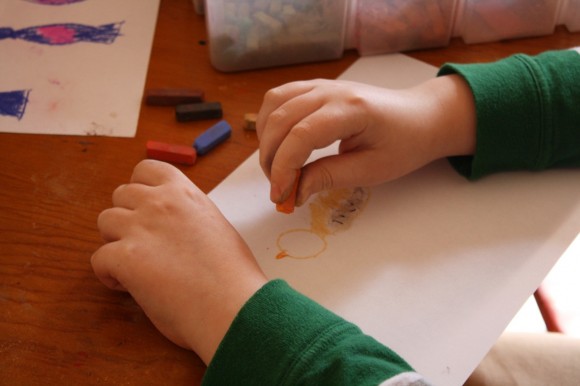 Don't you love the spots?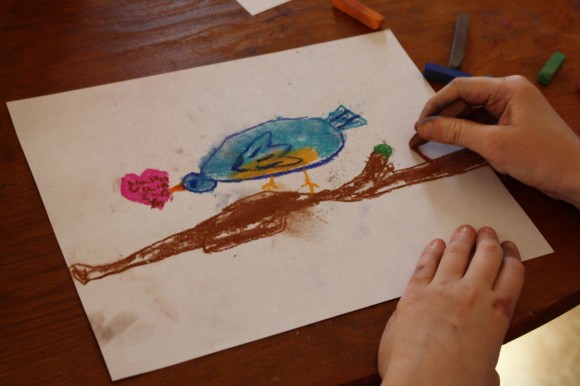 Meanwhile, eight-year-old decided she'd make a bluebird with its distinctive orange chest. She also perched her bluebird on a branch.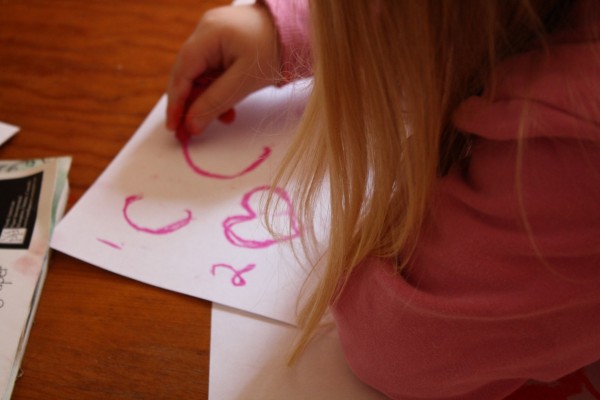 About this time, five-year-old needed a bit of help making her Valentine heart just right. So Nana drew the simple, two steps for her to follow.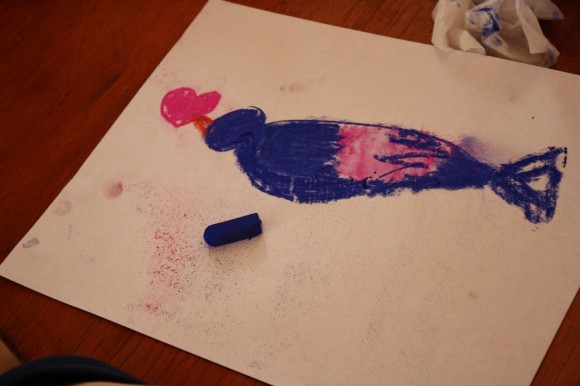 Thirteen-year-old's love bird.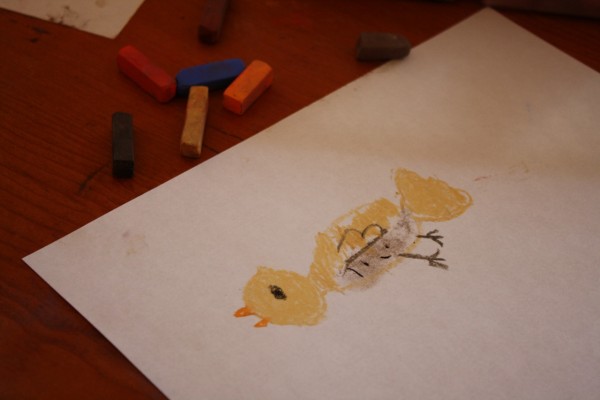 Eleven-year-old's hermit thrush.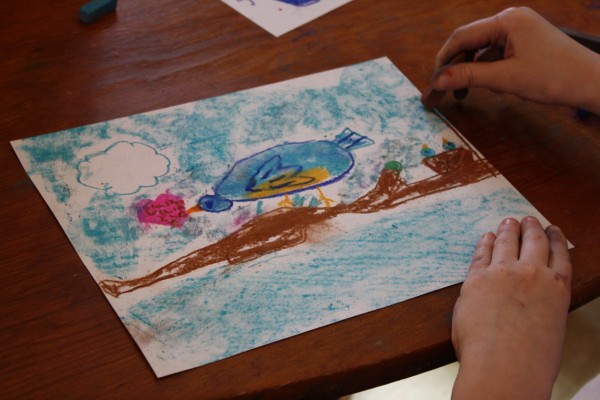 Eight-year-old's bluebird with a Happy Valentine's Day heart and surrounding blue sky.
And, after learning how to draw a heart, five-year-old finished up a few projects of her own.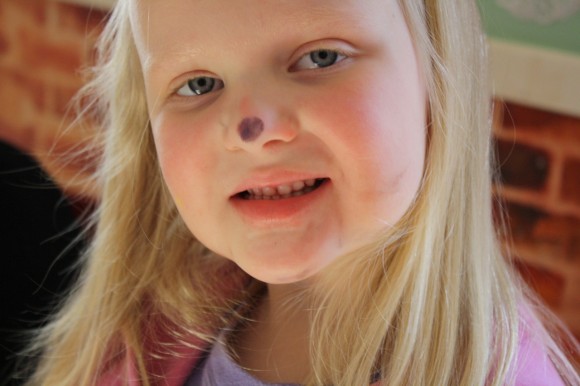 Time to clean up!
P.S. Nana also did a requested macaroni and cheese pastel this day. To be posted soon 🙂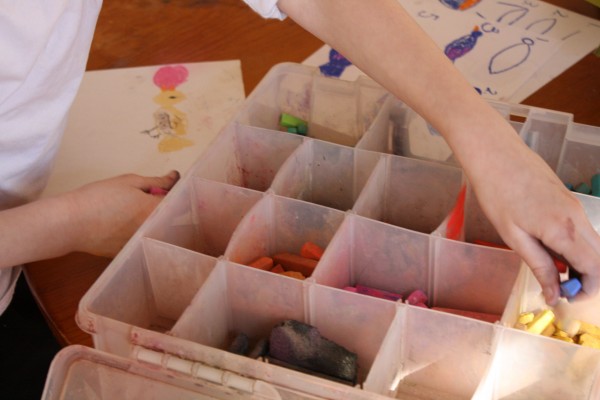 A note on pastels: Pastels are an easy, forgiving medium. Fun for children and adults alike! Details on the pastels and paper we use, how and where to purchase are all contained in the post Pastels plus links to tutorials. A simple set is very affordable.
The practical aspects of a mess: Pastels are blessedly messy. We always have baby wipes close by to wipe hands. We wear something we don't mind getting stained or don a smock.
~~~~~~~~~~~~~~~~~~~~~
Did you know Nana has over 30 pastel tutorials in the post, Pastels plus links to tutorials?
Your turn! What sort of love bird will you create? Will you draw a cardinal?