"Memories…the food of our childhood; food that meant love." ~ Susan Branch
I'd like to think that I grew up grateful for what I had. Grandmothers and a mama who loved to make wonderful food to fill our tummies. Special dishes made for holidays. If I didn't show my gratitude then, I sure hope it is recognized now. Because it is a blessing to have all the very best family recipes in one place. All housed in a red and white checked cookbook. Written by Nana's hand.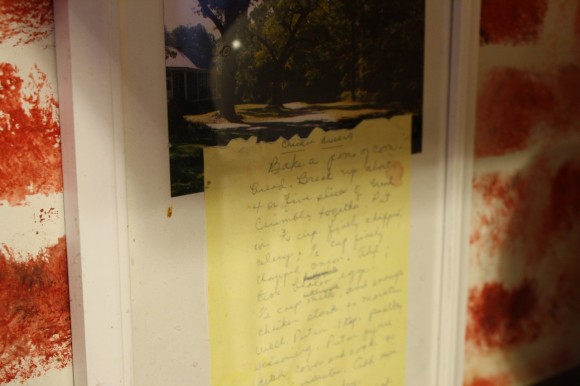 One very special recipe, in Mamaw's handwriting, is used every Thanksgiving. It is copied and framed in my kitchen. Oh I can hear her saying, "Now, honey…"
Others are written down in Mama Ann's beautiful script, on individual cards. I've secured them so I can refer to them often. When I was blessed with my sweet mother-in-love, her special recipes were blended right into that cookbook too.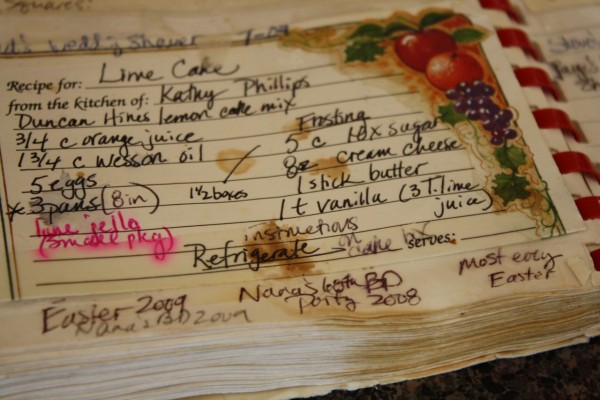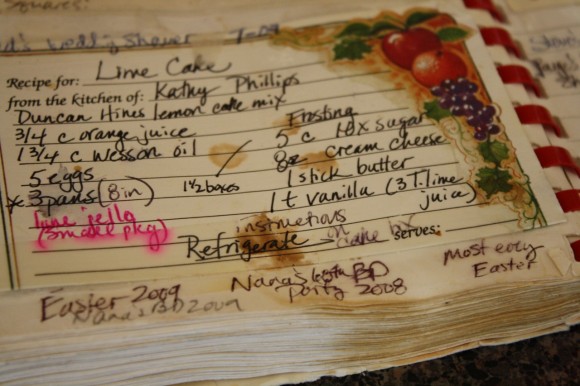 Plus those I've written down from aunts and other family members. It's a heritage of good, basic meals. Special holiday treats. Smiles and traditions. Each loving recipe a part of our lives.
Not long ago I found the same style of cookbook for my girls. Beautifully illustrated by Susan Branch. Organized by category. I've started one for each of my girls.
I figure if I make an entry in their cookbooks, each time I make a recipe entry here on Hodgepodge, that they will hold a treasure too.
But I haven't forgotten you, dear reader. With the goal of finding your favorites, I've been working on a new Hodgepodge recipe index. This way you can click around based on category, meal, ingredient.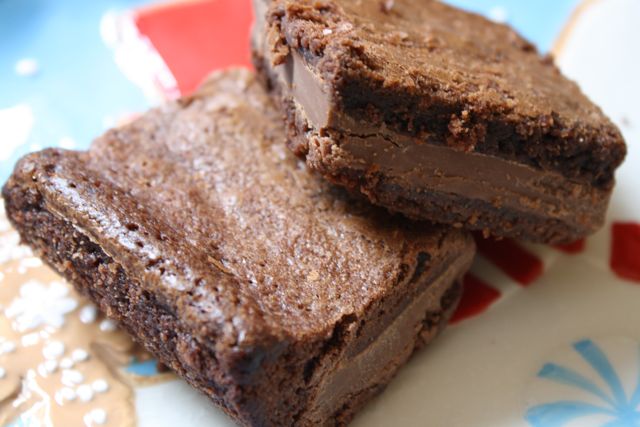 Need a dessert? Look under By Type. (Jessica's Candy Bar Brownies, pictured above).

Wonder where Nana or Mama Ann's recipes are? Check By Author.
Of course I do have some newer influences in my cooking life which I am most grateful for as well. All the $5 Dinner recipes we've tried as well as those I've contributed can be found with the $5 Dinners tag.
The SunButter love? As easy as a click. All that Cooking Fun? See here.
Click over and take a look. Let me know if you have a hard time finding anything. I'll flip through and point you to a favorite.
Counting the gifts of passing down recipes and good ol' home cooking, plus the every day…
a Saturday day trip full of family fun. Gorgeous fall leaves!
three deer gracefully hopping across the road in front of us on the way to church
a whole Sunday afternoon full of family, lots of cousin time and baby chuckles
watching Middle Girl perform with a bunch of puppets in big church
Eldest Girl practicing driving with her Daddy
apple pies, toasty fires and all things fall
-Gifts 2757-2771.
He that is of a merry heart hath a continual feast. Proverbs 15:15