Recently, I spent some time reflecting on God's goodness in the seasons of life. Sundays are good for that. Well, every day is good for that. But Sundays are especially good because of worship, rest, taking a walk… Reflecting on life's seasons.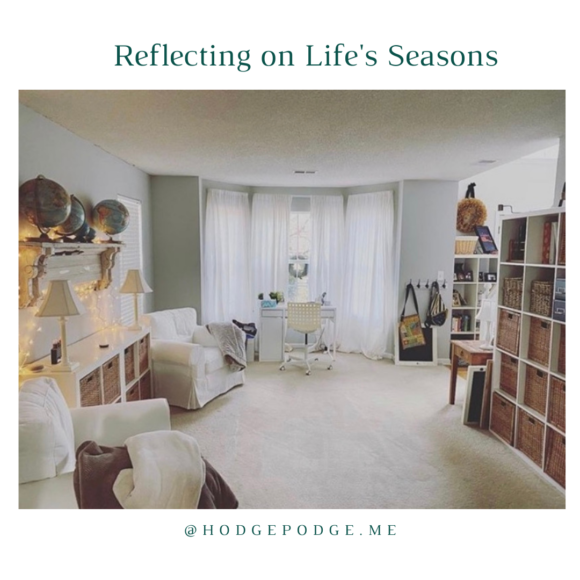 Reflecting on Life's Seasons
Each season of my life has had different kinds of busy or 'fullness'. Know what I mean? Family, children, homeschooling, business, church life, ministry…and just life. Each season has its own challenges for sure. Wouldn't you agree? I can see God's goodness, guidance provision and more – during each season.

Have you taken some time to reflect on the seasons of life? Both the challenges and God's goodness? What season do you find yourself in?

To everything there is a season, A time for every purpose under heaven. Ecclesiastes 3:1
I thought I would share a little about me before I start to share a homeschool and parenting series over the next days. There are some new folks here in this space. New to me families. (Welcome!) And there are some of you who have been on this journey with me even before I started blogging in 2008. (Hugs!) That makes me start humming, "make new friends, but keep the old, one is silver and the other gold."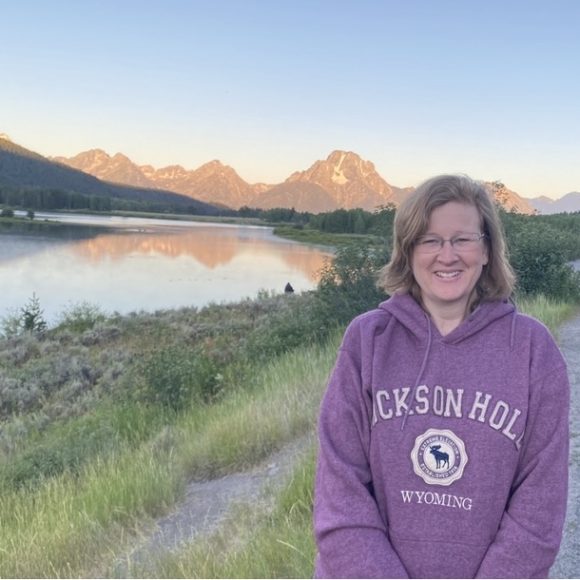 I love this picture because I am in my happy place! This is a representation of answered prayer. My husband and I dreamed of taking our children out west to all our favorite spots. With years of prayer, planning and the Lord's provision — we were able to! And, my Daddy got to go with us — and see the Grand Canyon for the first time! We knew several years ago that 2020 would hold some big milestones. We wanted to celebrate a 2020 high school graduate, 2020 college graduate, an 18th birthday, our 25th wedding anniversary and more milestones. You can scroll back on my Instagram and read about all the places we visited back in August. I'm still smiling about it.
My long-time friends may have noticed that I haven't shared on the blog in quite a while. That is because You ARE an ARTiST is now pretty much a full time job for me. Plus caring for parents, homeschooling a high schooler and a middle schooler and all the regular things of parenting three adult children, church ministry and life. This series I am sharing will reflect some updates on these shifting seasons of life. When I started blogging, all five of my children were 10 and under. Now we have three homeschool graduates!
I was born and raised in Georgia. I love family. I love my church family. I met my husband out west and we settled back in Georgia.
I started blogging when our fifth child was little. I love taking photos and I enjoy writing. So it is a creative outlet for me. It was also an easier way to answer some homeschool questions I was getting and a great way to share simple and allergy-friendly recipes.
A few things you might not know about me:
-I was on yearbook staff in both high school and college. I have a journalism degree in magazines. I worked for a newspaper for three days but didn't like the fast pace.
-We are the Hodgepodge because our last name is Hodges. My friend, Kim, dubbed us that when I started blogging. It is perfect because not only are we such a mix of learning styles, talents and interests, I share a variety of things.
-Back in 2010, my husband and I took over The Curriculum Choice and I am blessed to work with an excellent team of writers who share about what they truly use in their homeschools and love.
-My mama, Nana of You ARE an ARTiST, taught all five of our children an art lesson in chalk pastels one February when she was snowed in at our house. Little did I know that that time around our kitchen table would be shared around the world — at other kitchen tables and that we would have over 600 video art lessons and countless more step-by-step art lessons for families to enjoy. 
God designs things in the best way! We hadn't planned to homeschool, but He guided us that way and surrounded us with Godly homeschool families. I would have never thought that sharing photos of Nana's first lesson would grow into a multi-generational family business. And I would have never been able to design a family trip in such a beautiful way that He did – with special surprises each and every day! 
Over the next days, I'm going to share with you the homeschool habits that have been foundational in our homeschool and our parenting. It's called lasagna learning for multiple ages. Some of you know these tried and true habits. I plan to expand on how these habits bless us now that we are in different seasons of homeschool, parenting and life now. My prayer is that my retelling of the story will bless you.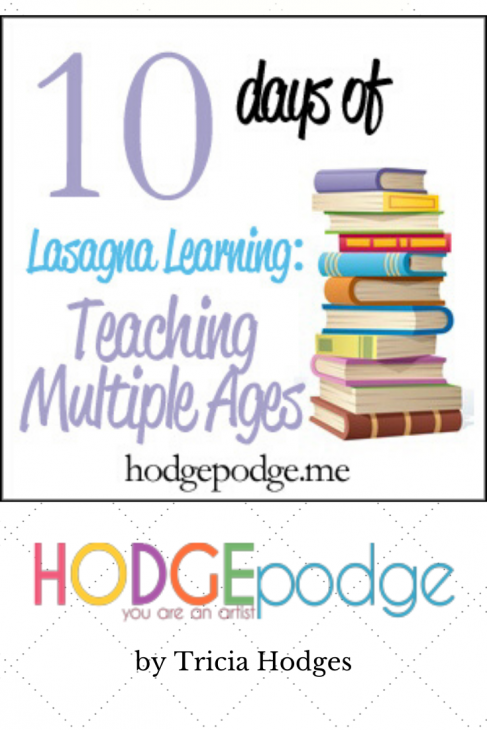 Which are you? Have you been following Hodgepodge for a while or are you a new friend? Or, is there a certain habit you've incorporated into your homeschool that has helped you in some way? I'd love to hear!