Lately, I've spent time with my Dad learning how to use software to make iPad and iPhone apps. I'm learning a lot. So, when it was time to decide a science fair topic, why not do this?
First, I decided I'd make a display of an iPad for my board. I made that out of black poster board and tin foil. Then I researched. My Dad gave me some topics to look up on the internet.
I thought that making an iPad app would be a hard thing to do. But I found out some interesting things:
Corona SDK based apps have been downloaded 4 million times in the last 9 months.
There is a tutorial you can follow to make an iPad app (make a game in 8 minutes!)
X code was made by Apple and Corona SDK was made by Ansca Mobile.
My conclusion, above.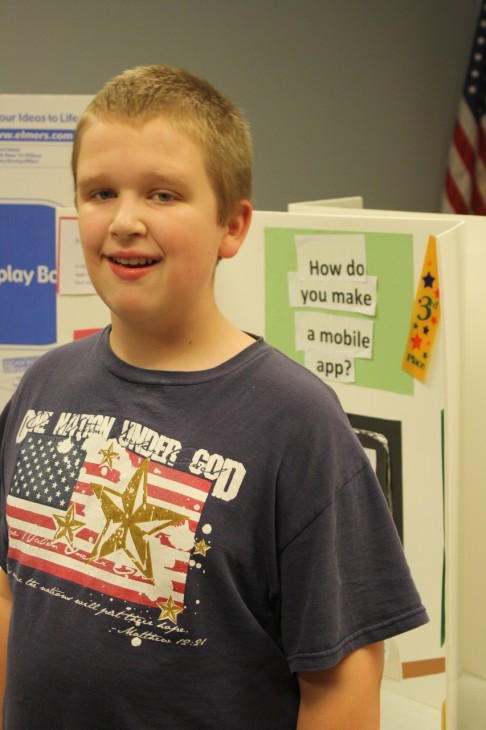 I received a third place ribbon in my age group for my science project.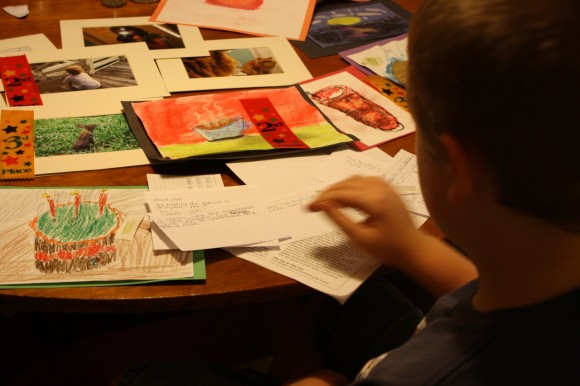 In the art show part of our homeschool group's event, I received a 2nd place ribbon for my pencil drawing of a birthday cake.
I also received a 3rd place ribbon for a chalk pastel of a glass of Coca Cola.