Here is how to make seed tapes the frugal way! My middle granddaughter and I just made some spring-time seed tapes like the ones in pricey seed catalogs. We decided that $14.00 was much too much to pay for this convenience, so we made our own! We used plain toilet paper! I made some tapes with bath tissue last year, and they were a great addition to my garden.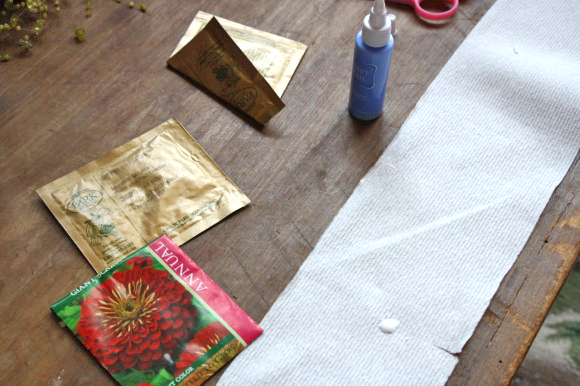 How to Make Seed Tapes For Your Homeschool Garden The Frugal Way
Frugal fun by Nana!
Here are our instructions:
One packet of zinnias, marigolds
roll of bath tissue
bottle of school glue
Use any type bath tissue, it can be the cheapest and what you have available. Roll out about 12-16 inches and lay on a flat surface.
Take regular school glue in a bottle, and put a small dot of glue about every three inches on the paper and place one seed on top of the glue.
Be sure you keep the space between seeds three inches.
When you finish putting seeds on the paper, put your seed tapes in a place where it can dry undisturbed.
Keep rolling out paper and gluing away until you either run out of seeds or have as many tapes as you can plant.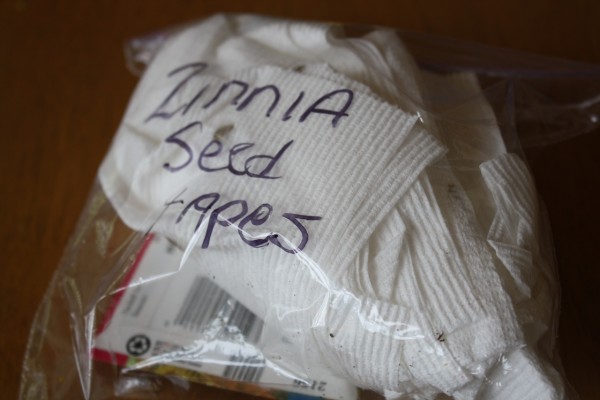 When they are dry, roll the tapes up until you plan to use them and place them in a plastic bag.
When ready to plant the tapes, dig a narrow row in the soil about 2-3 inches deep and push the paper seed tape in the row, cover it with soil and water well. The paper will magically disappear and the plants will grow up strong because they are perfectly spaced.
We think making seed tapes this way is really, really cool!!
More Garden Homeschooling Ideas
You might also like these fun ideas for your homeschool garden!
<pin it!>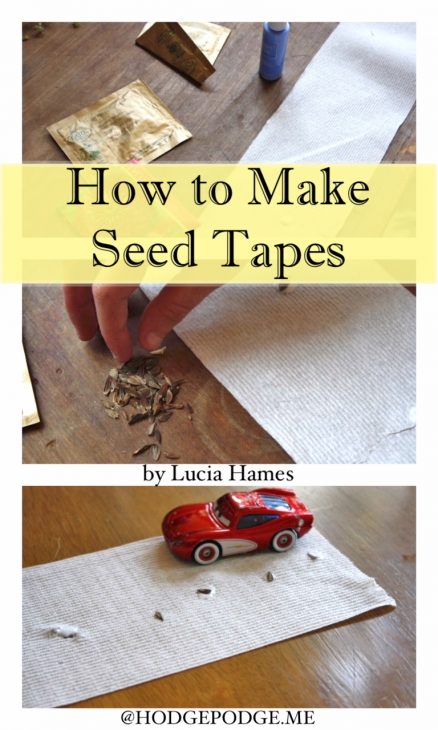 -originally published 2011