We enjoyed fresh, boiled shrimp at the beach last week. Believe it or not, we had some left over. So, we threw together a shrimp salad. No certain amounts but just a few key ingredients.
We used the Duggar pickles that Nana and Middle Girl made. They are extra salty and were perfect for this salad.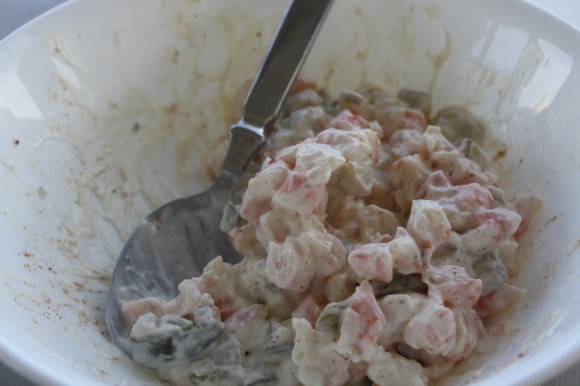 Scoop with Ritz crackers, whatever you have on hand or simply by itself!