Years ago I let go of the notion of the perfect holiday with all of its long list of ingredients and turned to the practical, enjoyable celebration. This goal was met with a few, simple steps. I'm sharing that with you, too. Simple holidays for the homeschool mom.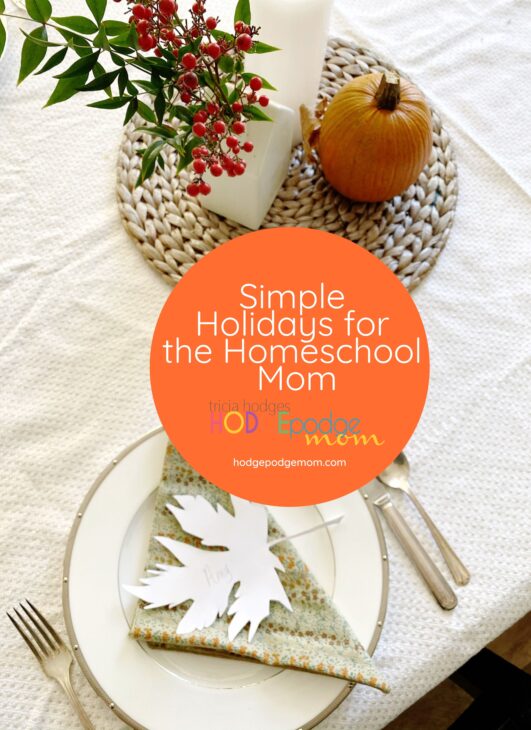 What do you think of when you hear the word holiday? Often, November and December bring a packed calendar, the shrugging of shoulders and the overwhelmed look. This year I offer simple holidays for the homeschool mom. This year I want you to celebrate like a child. Enjoy the time with your children. See, the definition of holiday is a vacation.
holiday, noun, a day of festivity or recreation when no work is done.
And as with any vacation, there takes a little planning ahead of time so that you, the homeschool mom, can be free to enjoy. That's what I want you to think about now. Today. Simple holidays for the homeschool mom.
Simple Holidays for the Homeschool Mom
Plan now to have a simple Thanksgiving and Christmas:
Careful planning puts you ahead in the long run; hurry and scurry puts you further behind.

Proverbs 21:5
Frugal and simple. Delicious and delightful. More time for what is important. Counting blessings. Making memories.
Give yourself permission to savor.