It's not something we regularly buy to enjoy at home. But it's a sugary treat now and then when we're out. For this family birthday, Middle Girl requested a trip downtown to the museum. See, since she was just a little girl she's been drawn to sweetness. Sweet tea, Dr. Pepper, Coca-Cola.
Then, last year, our history studies of the 20th century featured inventions. She landed on Coca-Cola for quite a while. Making a display board, reading, learning more about the company based here in Atlanta. The morning of her birthday she awakens to streamers leading to Coke bottles.
World of Coca-Cola Birthday
After birthday cake we head downtown to the World of Coke.
With a map she sees the final destination. The tasting station.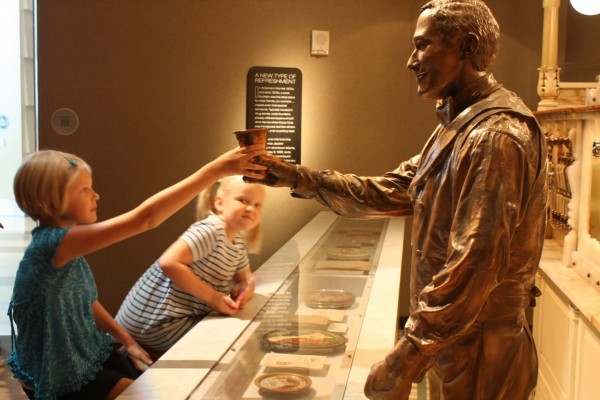 We enjoy the history…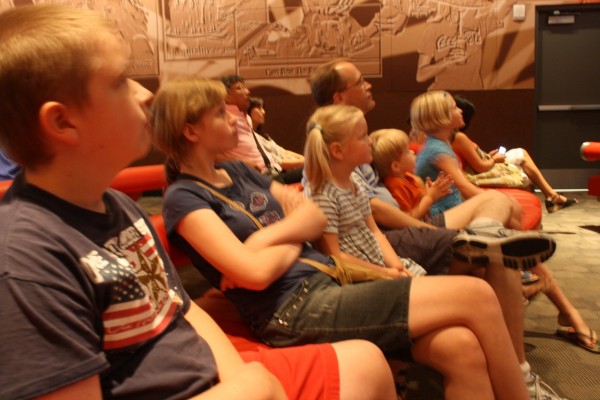 …the past commercials…
…and, indeed, the tasting station.
Varsity for lunch. What'll ya have?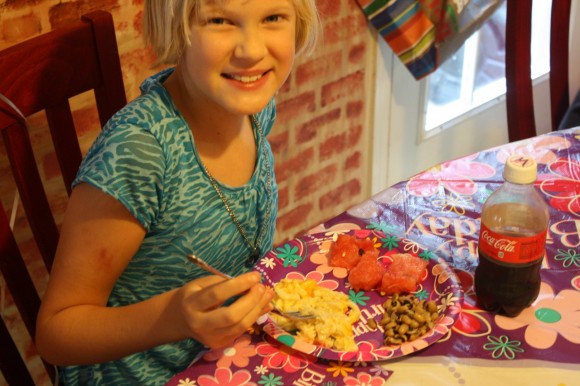 Favorites for supper – slow cooker macaroni and cheese, black-eyed peas and watermelon. Topped off with a Coke float.
Birthdays the Easy Way. It's how we've been celebrating birthdays since Eldest Girl turned five.
Plus, this school year, we aim to start a new habit. Hopefully once a month. Field Trips within a One Hour Drive – an idea by Harmony-Art Mom… "We found a long time ago that we can explore so many different places by using a simple idea. Take a map and place a big dot on your home town. Now determine an hour's distance from your home and draw a circle around your home at that distance. Make a list of all the places you can go that are within that hour's distance and then start one by one giving them a try." Please see the original post: Summer is for Hiking
Counting birthday gifts, plus these…
Praises for good things going on at Hodgepodgedad's work.
Many regular activities gearing up this week: choir, piano, drama troupe and our first homeschool moms' meeting of the year.
A loving, serving, giving church family.
A homeschool support group of families so willing to help others.
And, that Littlest Guy is ok. (More to come on his adventure later…)