Fireworks, frozen yogurt, new curricula, a new baby niece, Cow Appreciation Day and more!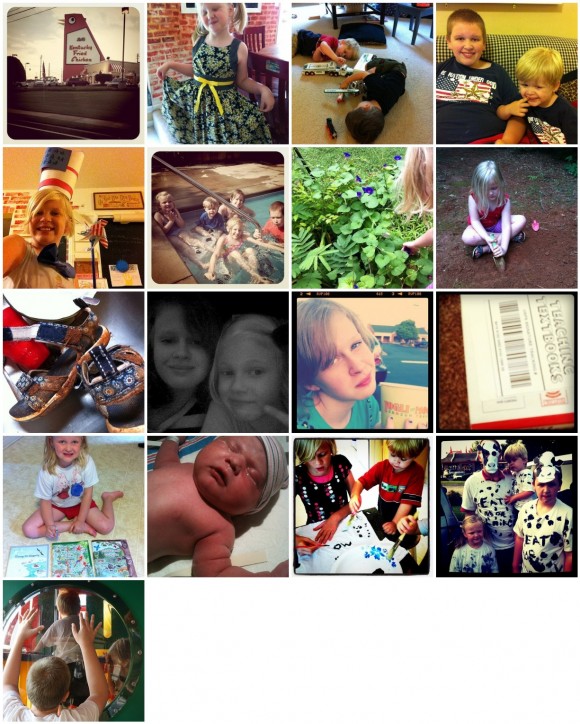 1. The Big Chicken on date night | 2. Sunday dress | 3. Boy cousins watching the wheels | 4. Brothers on July 4th | 5. Homemade Celebratory Hat | 6. Hodgepodge poolin' it | 7. Picking morning glory | 8. Georgia red clay digging | 9. Dirty sandals – evidence of fun | 10. Sisters | 11. Yogli Mogli with Luci | 12. Happy Math girl – 4th grade Teaching Textbooks arrive | 13. Happy kindergartener – Rod & Staff G, H, I workbooks | 15. Brand new niece! – Reagan Blake arrives! | 16. Making a new shirt for Cow Appreciation Day | 17. Eating Mor Chiken @Chickfila for breakfast! | 18. Playground afterwards!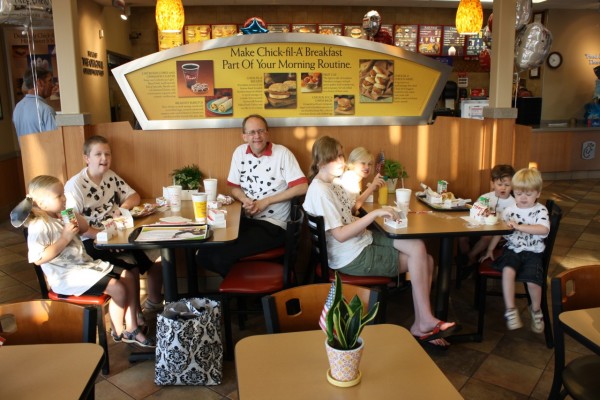 Here we all are this morning for breakfast! More photos here.
This week was filled with so much excitement, I had to add more photos and details!

Summer Fun: Our Independence Day was fun, complete with sparklers.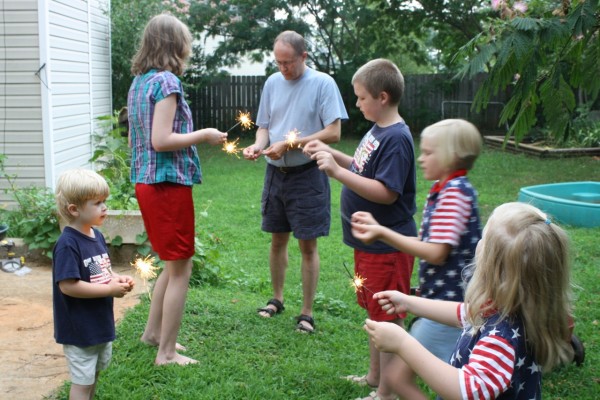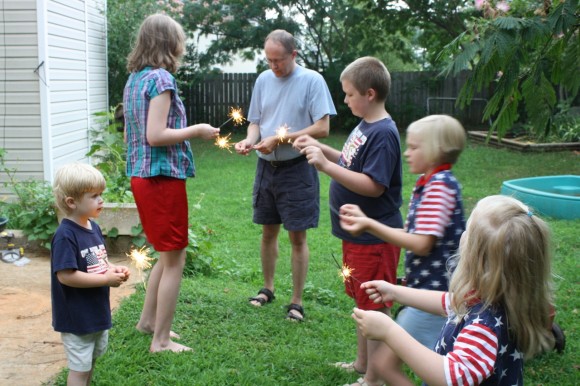 We ran out to enjoy them just before all the big thunderstorms moved in, the thunderstorms sounding like a big fireworks display themselves!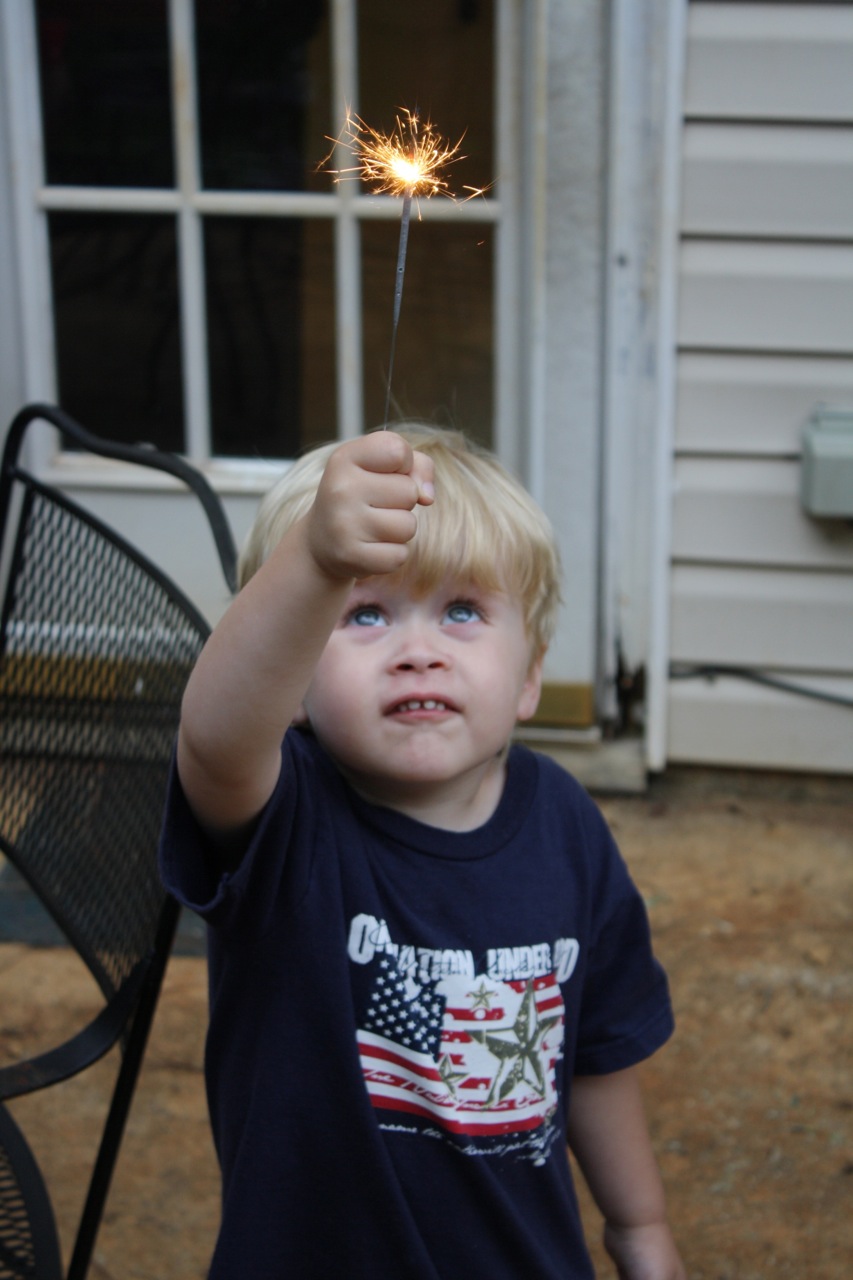 We stayed in and watched a Capitol Fourth rather than taking in our town's display. That was a first for us. But we played games and made construction paper hats. This week we got back into our habit of some time at the neighborhood pool. That's because it finally opened last week – the delay due to bringing the drain up to code. I've been working with the younger two, teaching them to swim.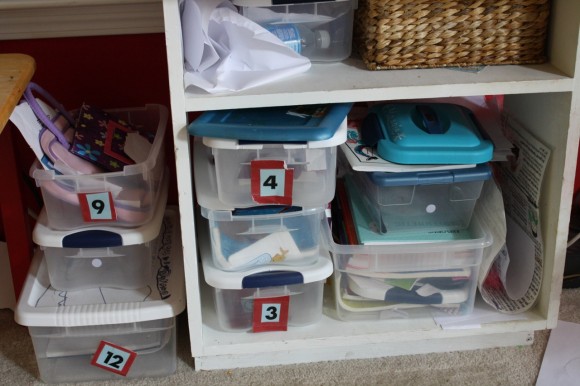 Habits: I'm keeping up the habit of sharing a helpful habit on Fridays. Earlier in the week I talked about the Housekeeping Habits that Bless our Home. (That because I'm right in the middle of an annual room-by-room purge). But if you have a garden full of vegetables, you might like our habit of a Veggie Plate better.
Homeschooling: The curricula we ordered last week is starting to arrive causing some unusual summer time behavior. Like children wanting to do school work on a summer day  🙂  The arrival of 4th grade Teaching Textbooks made our Math girl happy. The Rod & Staff G, H, I series delighted our kindergartener. Even Lil' Buddy was intrigued by his Bible Pictures to Color. Over at The Curriculum Choice this week, I shared a review of some the fun preschool curricula we love –  Answers for Preschoolers. For art this week, we enjoyed Nana's chalk pastel of a Fruit Bowl.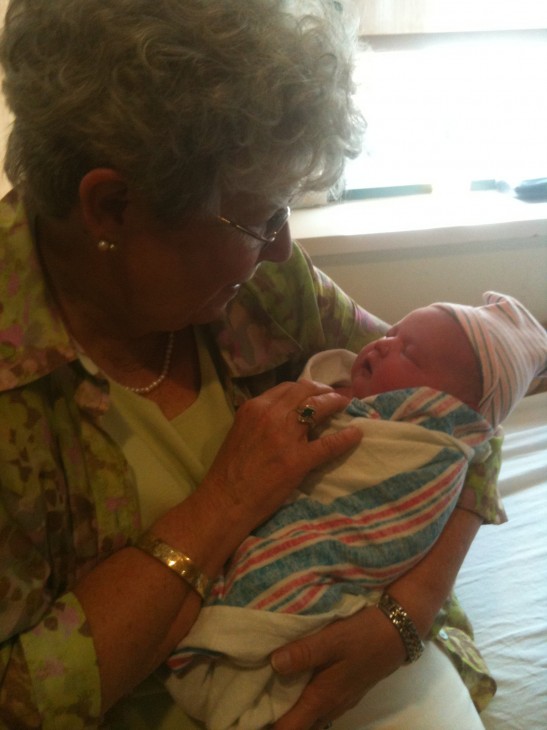 It's been another week full of summer fun. Plus, anytime there's a new baby in the family, it's a joyous week! I'm an aunt again! (And Nana was blessed with grandbaby number seven, above!) I'm so thrilled for my brother, sister-in-love, and my nephew the big brother! Isn't she precious??

Summer is flying by, isn't it?