A captive audience. That's what you have in family and friends on Thanksgiving. Each year at this time we share what we call a Thanksgiving Homeschool Celebration or a unit celebration of our first semester of homeschool. Basically, we show off the best of our homeschool work and projects while the Thanksgiving side dishes are still warming in the oven. This homeschool tradition is rooted in our history studies.
How to Have a Thanksgiving Homeschool Celebration
We not only share what we have learned about history, our children also might:
Write a Thanksgiving play
Perform the latest piano (or other instrument) pieces
Sing a song from choir
Talk about science projects, share display boards
Little ones open up their binders and show off handwriting and other projects
Make use of technology to run the sound for the song or record the play on video. Oldest brother records it all on video.
Recite Bible memory verses, the latest poetry study or read aloud Lincoln's Thanksgiving proclamation.
Decorate – hang recent art and other creations all around.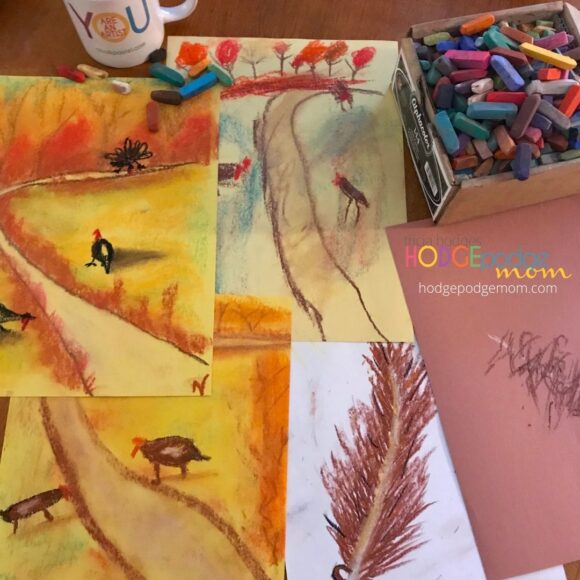 Grandparents aren't close by? Mail or email the recording of your Thanksgiving homeschool celebration.
Traveling for Thanksgiving? Take digital photos of projects with you. Maybe your resident scrapbooker could make an album to share your Thanksgiving homeschool celebration. Or, keep it simple and just share informally around the dinner table.
I'd say that most of us homeschoolers have a good amount of schooling and learning under our belts by Thanksgiving. It doesn't matter if you are still in the midst of medieval time studies. What better time to share accomplishments, get a boost of praise from family about your schooling? Likely, many of our friends and relatives are curious about our homeschooling ways. Let them have a peek at the best parts.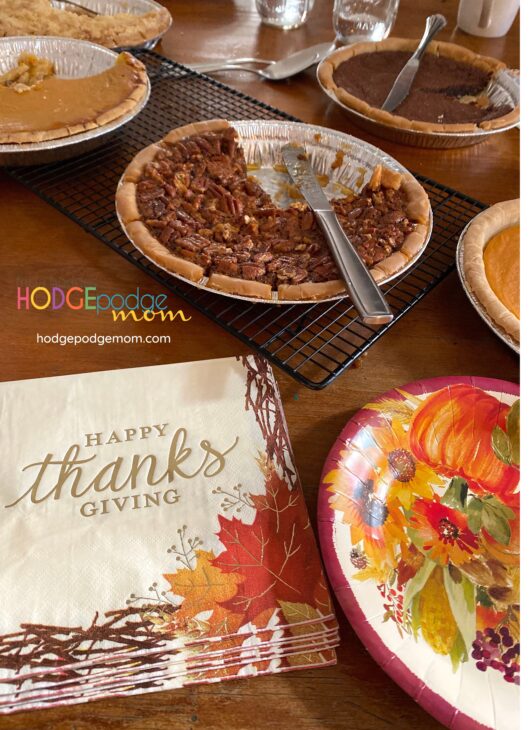 Let the children do the Thanksgiving homeschool celebration work. Allow the children to design the unit celebration program. Say yes to them preparing refreshments. Your children might even like to interview grandparents or your neighbor friend – asking each what their favorite subject was when they were in school.
Can you see all the different life skills and subjects that can be counted while they are having fun? Tailor it to your studies. Design it for your family. Psst. It's also a great opportunity to spread out all that paperwork, get a picture to preserve it for always, and then 'refile' (if you know what I mean).
Thanksgiving is just next month. Go ahead and mention it to your children now. Plan just an hour or so a week to focus on your unit celebration. Put the reins in their hands. Then, at Thanksgiving, celebrate your children and be thankful for your homeschool.
-originally published October 2011