Hold your hat – it's a real Hodgepodge this week…
Why did this girl deserve an Oreo McFlurry? Another ER visit. All because of a whiffle ball. But you won't believe it. So I have to tell you. It was deserving of a whole 'nother post. And was the biggest lesson we learned all week: The Accident and the Amazing Answer.
The rest of our week…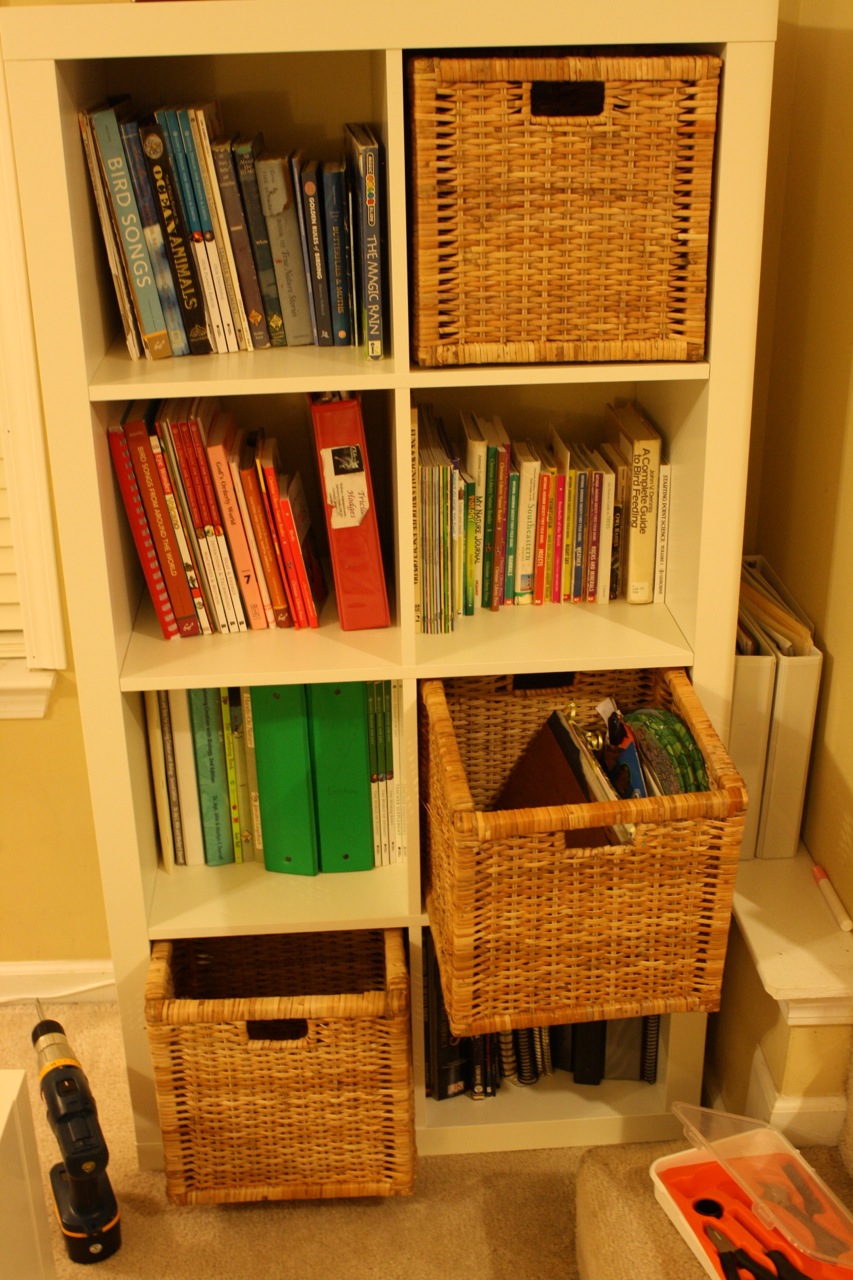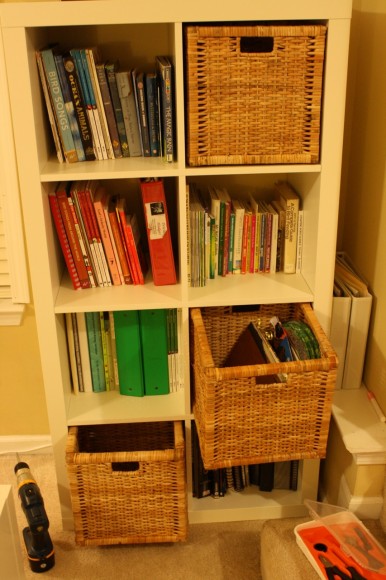 We spent some time organizing but that's also a whole 'nother post to come…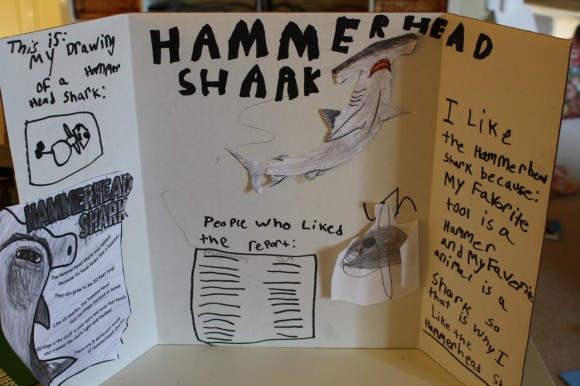 Some homeschool highlights: We had a really, really productive week. Middle Girl helped Littlest Girl with a hammerhead shark display board.
We enjoyed a study of chickadees for our Outdoor Hour Challenge this week.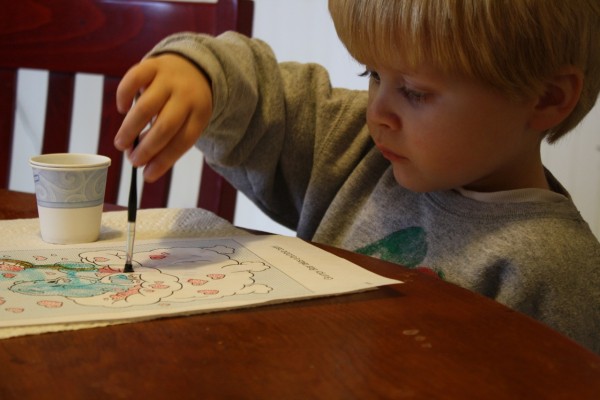 Painting – paint with water, painting our salt dough Italy map, painting with tempura paints. (those eyelashes – oh my!)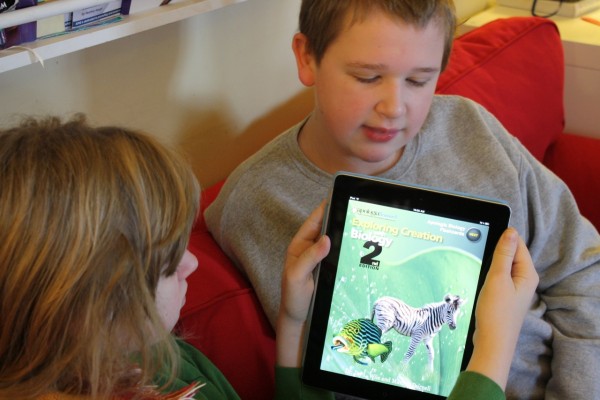 Complimentary apps for science. Apologia Biology flash cards.
Draw Squad fun. Big brother still teaching sister.
Plus, whiffle balls and an ER visit didn't slow her down. Middle Girl shared a duct tape bracelet tutorial last night.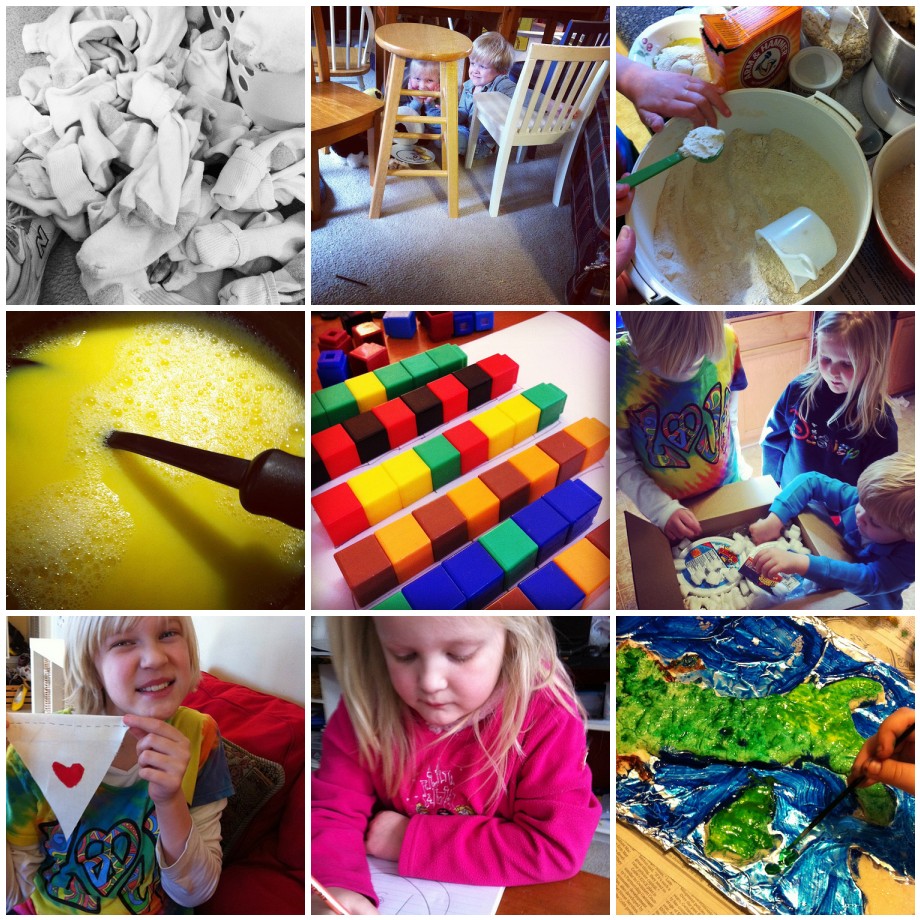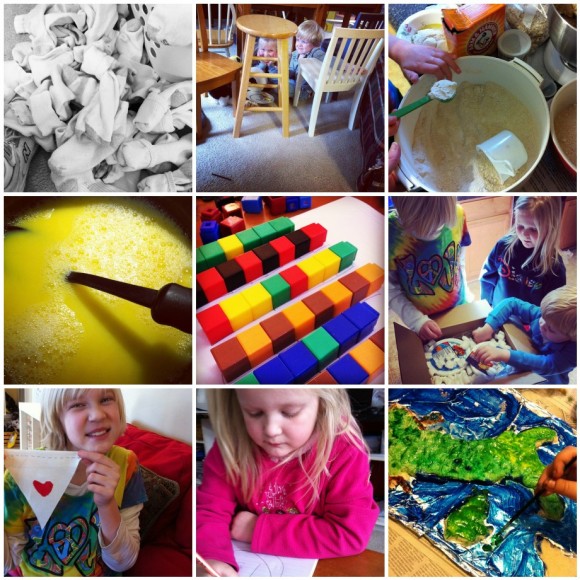 A couple Hodgepodge collages of the rest of the week: 1. a whole lotta socks. | 2. an animal house for stuffed animals | 3. making homemade cookies for homeschool moms meeting | 4. another batch of homemade laundry detergent | 5. pattern trains | 6. 10 lbs of SunButter arrives! | 7. Hearts and Trees kit | 8. practicing writing her name | 9. Painting Italy – Tapestry of Grace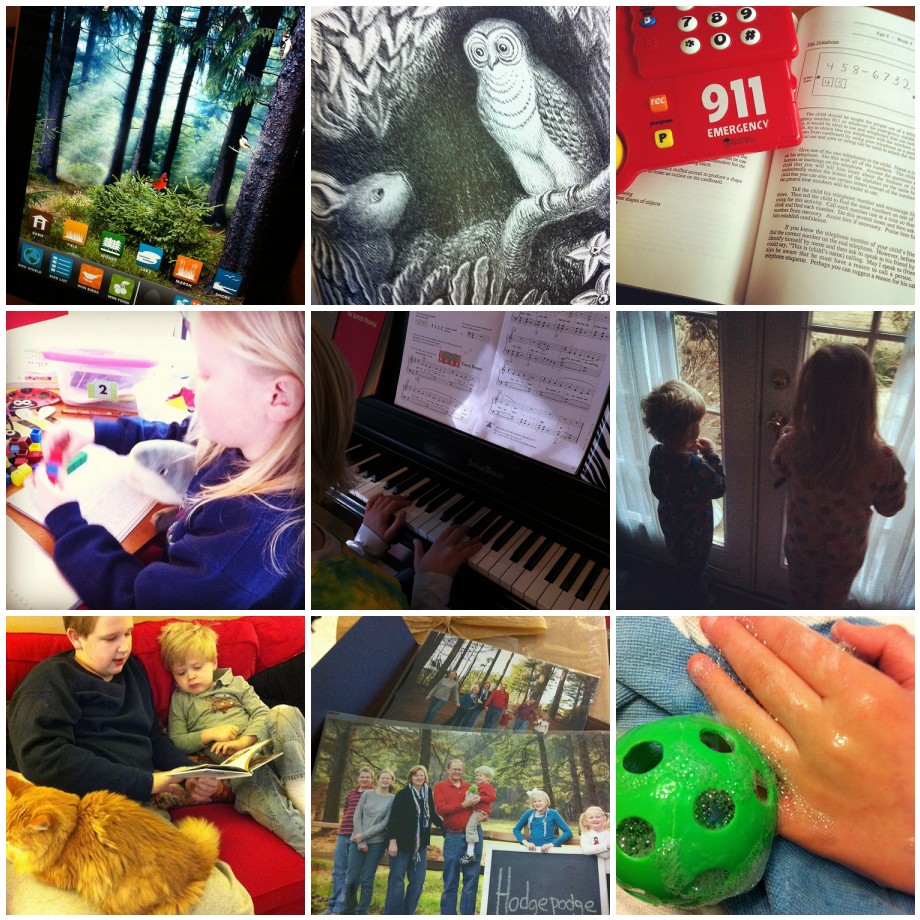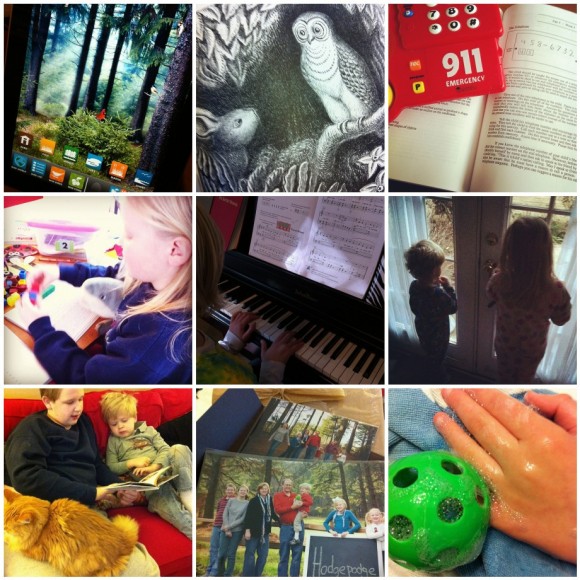 Plus… 1. My Bird World App from BirdCage Press | 2. O for Owl with bookish look – ABC Bunny (FIAR) | 3. Practicing our phone number and 911 | 4. Hammerhead shark helps with Saxon Math | 5. Piano practice in early morning streaming light | 6. Waving bye to Daddy as he heads to work | 7. Brothers and lap warming cat | 8. Prints arrived from Worley Arts! | 9. The offending wiffle ball
Helpful Habit: Hodgepodgedad shares the Habit of Improving. I love the story of the bell hop!
Many thanks to our Friday hostesses…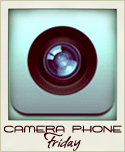 Camera Phone Friday hostess Dawn Camp @ My Home Sweet Home ,


Weekly Wrap-Up hostess Kris at Weird, Unsocialized Homeschoolers and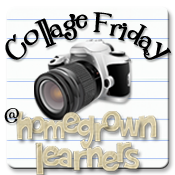 Grateful for lessons learned. What did you learn this week?