I have kept paint with water books on hand since my eldest was in the high chair. It's a simple project to pull out.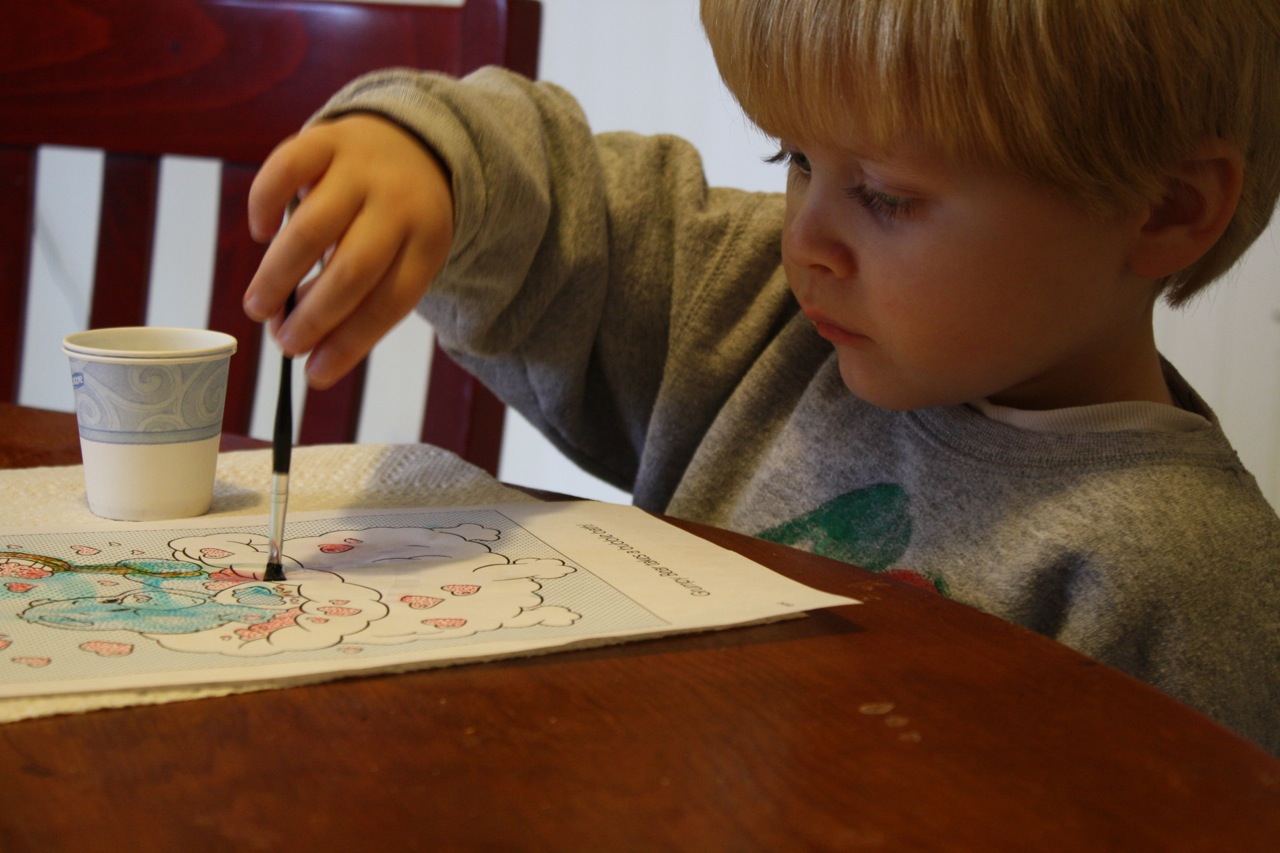 For the littlest ones up to adults. (I still love to sit and paint a picture.) Often, painting helps beat the mid-morning fussiness or the afternoon grouchiness.
It's just water. Place a paper towel underneath your picture for easy clean up. Empty pimento jars, baby food jars or bathroom paper cups work well for holding the water for dipping.
But the best part is – it is easy to say yes.
Educational experts might agree that using a paint brush is good practice in small motor skills.
I say paint with water is simply powerfully fun.
Do you have paint with water books at your house so you can say yes too?