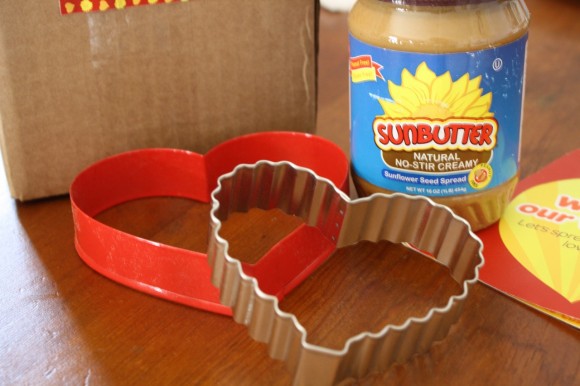 It was a regular Saturday before Valentine's. After weeks of winter weather, the sun was shining like spring. Then it happened. Right in the midst of folding laundry. The doorbell rang.
And the sun arrived.
The sun that warms us on the inside. A package from Sunbutter! Not only was it a package, it was a Valentine. Inside was the newest Sunbutter product – Natural, Creamy, No-Stir. I'd heard about this variety. Now, it was ours for the tasting. Plus, heart-shaped cookie cutters!
And how appropriate are heart-shaped cookie cutters since we L-O-V-E Sunbutter?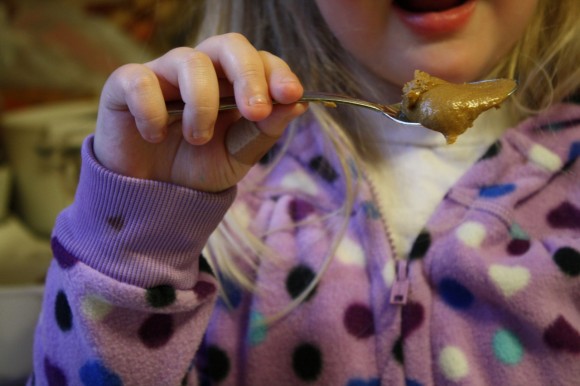 Oh boy! What can we make? But first we must taste. Grab a spoon…
Look! Inside, it's smooth and creamy. The spoon dug down through thick sunflower butter.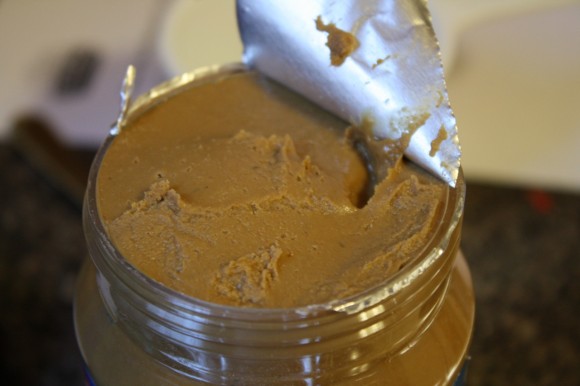 Hodgepodgedad says, "I really like this butter better. Does the no-stir butter come in 5 lb pails for us?" I checked but not yet. We'd buy 10 pounds though!
I click to the Sunbutter website. Something for supper…Hmmm. Easy Sunbutter pancakes. That's it! Breakfast for supper.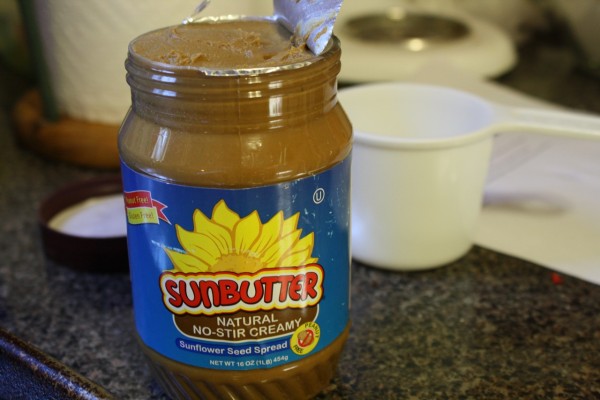 I fill a measuring cup 1/2 full of Sunbutter creaminess.
Mix all the other ingredients. The two changes I made? Freshly ground whole wheat flour and regular milk instead of soy milk.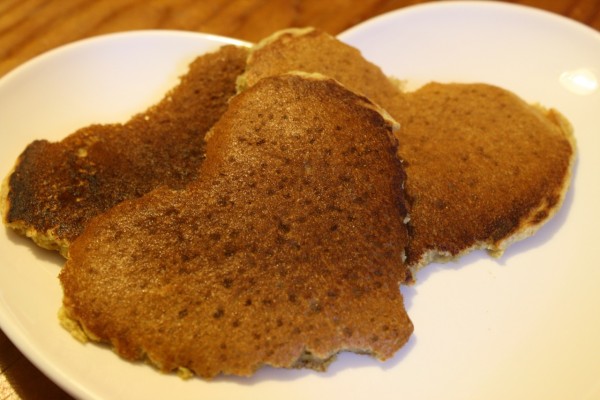 They turned out beautifully! A special Saturday Sunbutter supper. Hearts and all!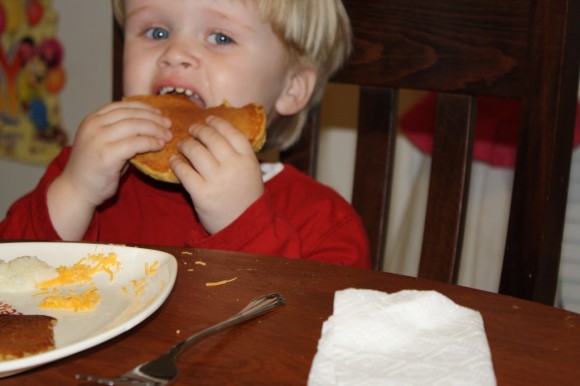 And, hadn't I just shared about Sunbutter helping us along in our allergy friendly living? How it's a wholesale Hodgepodge replacement for peanut butter?
Now, Sunbutter just got even better. And we have a new favorite.
The Saturday the Sunbutter arrived and brought hearts!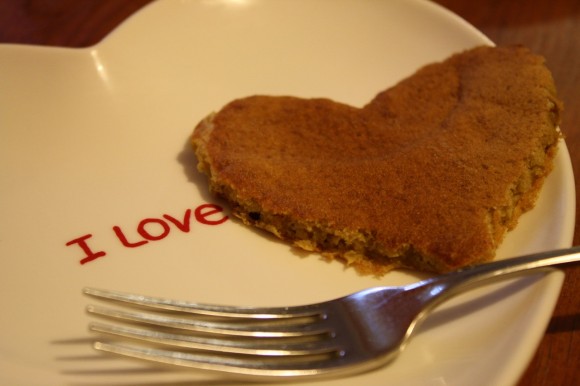 (Sunbutter heart-shaped pancake photo entered in the Homeschool Post's A B See Meme. H is for heart-shaped pancake on a heart-shaped plate.)
And the next morning, what do I hear? "Can we have Sunbutter pancakes Mama?" Even from family members without peanut allergies. That's eleven-year-old boy smiling with a mouthful of Sunbutter pancake.
And this 1 lb jar was gone in a flash. Remember, we go through 10 lbs in a month  🙂
Sunbutter sent this gift to us in exchange for an honest review. Simply scrumptious opinions are all my own. Well, actually, let's see. The whole Hodgepodge thought Natural, No-Stir Creamy Sunbutter is delicious. And yummed up the pancakes too. So, it's a group opinion.