We now have a third homeschool graduate! If ever I have been thankful for homeschooling, it is especially this year. Homeschooling has allowed us to tailor learning in a very specific way for our third child. In just one year, we have changed a senior year like we have no other. This unique senior homeschool year we redesigned her schedule, rearranged requirements and discovered her post graduate path. Of course, since she is a 2020 graduate, we are celebrating her and her college graduate older sister in creative ways. Y'all, I'm a proud mama yet again. And she gave me permission to share her story so that it might encourage you.
Unique Senior Homeschool Year
Rewind to sophomore year. Our middle girl asked for a rigorous junior year. She wanted to be competitive for college admissions applications. Since she participated in many of the history, government classes and literature studies her older siblings did, she was already ahead of schedule. So her junior year, in addition to all the regular studies, she doubled up on science – Health & Nutrition and Advanced Biology. She went ahead and started economics. She finished Latin 2.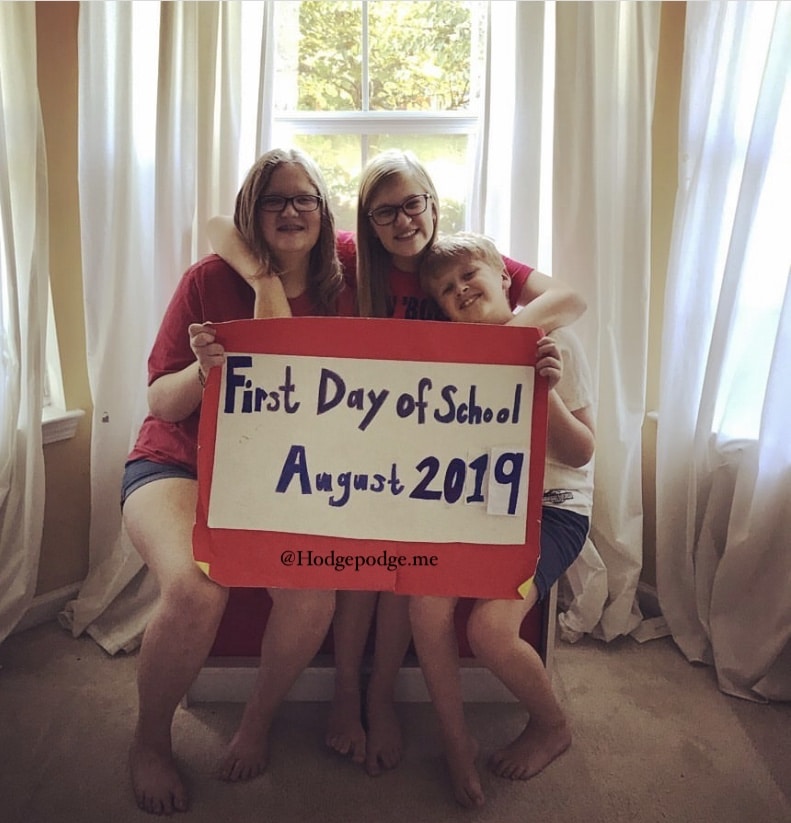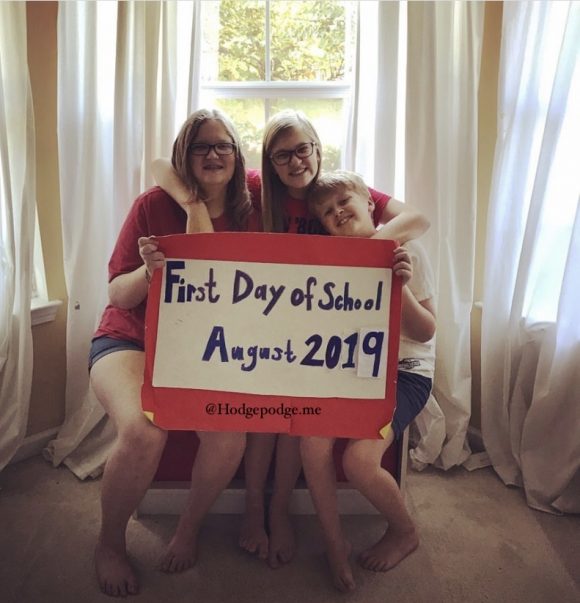 She injured her foot early in spring semester of her junior year but kept up with drama troupe, all the extracurricular activities plus visits to doctors, physical therapy and chiropractic care. I share all of this not to brag but to point to God's provision for her senior year. Because even early in spring semester, we didn't know what the next year would hold.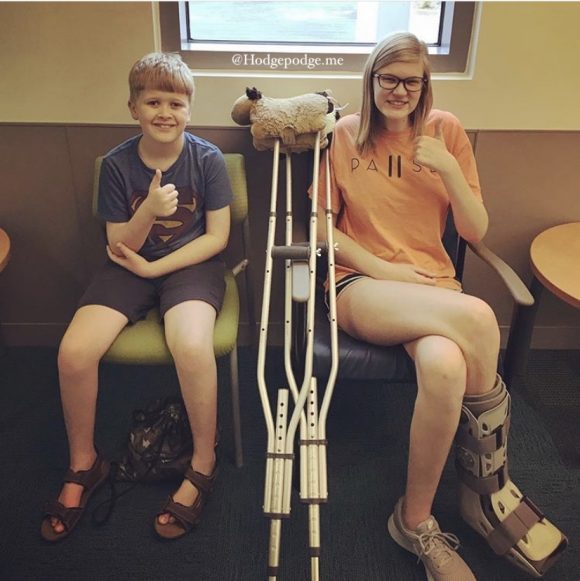 As she reached the very end of her junior year, things changed dramatically. While practicing during production week for the spring play, she was injured. A prop fell on her head and she got a concussion. She rested for about 24 hrs and went back to practice. Not much recovery time and production week hours are lengthy. Last year, we didn't know a whole lot about concussions. Brain injuries take a long time to heal. I wish someone told us that.
My energetic, gotta get it done middle girl was struggling. Headaches. We saw specialists and continued weekly chiropractic visits. As parents, my husband and I struggled with what portion of her summer activities she should participate in. The concussion nurse had educated us on how easily those with concussions can suffer another injury simply because of the imbalance. She ended up hitting her head a few more times for that very reason – the playhouse doorway while taking care of kittens, simply flopping down in her bed and miscalculating how close the wall was, an overhead bin on a charter bus for summer camp.
As her senior year started, she continued to struggle with headaches, which we learned are part of post-concussion syndrome. She could not watch online classes or read at any length of time. Going to any activity with more than a few people was a struggle. The noise overload, the lights. Grocery stores, restaurants, church services and even our busy family had her retreating to a dark and quiet room. She found that if she didn't sleep and wake on her own that her headaches were overwhelming. She could not bend over to get things or reach above a certain height. She had to ride in the front of the family car or she would feel nauseous.
This was not the senior year she had hoped for. She wanted to participate and make memories with friends! She wanted to help lead worship at church, to go to parties, hang out with friends and even to have a sleepover with a best friend. But all of those every day sorts of things were hard. If she did any of these things, she had to recover for a day or two afterward.
Changing Senior Year Schedule
However, God, of course, knew all of this beforehand. He had given her that desire to double up and dig in and do all those required things her junior year. We rearranged her schedule. She slept as long as she needed to. She would work on finishing up economics in the afternoon. Slowly, she was able to participate in things for a short time.
We consistently kept up with her concussion doctor, therapist and chiropractic visits. She started to make bigger improvements by February of this year. In late February, there was talk of 'graduation' from the concussion clinic. She started regular exercise, finished up course requirements and volunteered for some of the church activities she loves. She made plans for prom, graduation and started to look forward to going to church camp.
Post Homeschool Path
Through her injury experiences of the last year, the Lord has given her a desire to work in the medical technology field. Specifically, to become an orthopedic technician. No ACT or SAT test scores required (we had signed up for ACT but had to forfeit because of extreme headaches and trouble concentrating). She can go to a local technical college.
It is sad that after a full year and just when our high school senior was starting to get back to feeling normal, our world changed with Covid-19 and quarantine. All the things she had looked forward to were canceled. But, being homeschoolers, we can rearrange, reschedule and celebrate in creative ways.
Still, there is much to be thankful for. I am so very thankful for the ease of scheduling we have with homeschooling. We can accommodate a time of healing even if it is for a year. We can drive to appointments and move the homeschool time around for younger siblings. I'm thankful for excellent doctors who look at her unique situation. I'm thankful for fellow moms who know what it is like, and listen and help me discern what is best. And even this time of quarantine has allowed for less stress and less 'have tos' that a normal month of May would require. That gives my graduate time to gain strength, exercise and plan out some details.
Celebrating Graduates in Creative Ways
And we are celebrating! Our church is doing some really special things to celebrate our 2020 seniors. Instead of all of the regular celebratory things we have done with our first two graduates, we will have a drive by, neighborhood parade! Both our high school and college graduates will stand in the front yard in their caps and gowns while family, friends and neighbors drive by and honk their horns.
We ordered one of these fun senior 2020 shirts from a small, family business. You can too! As homeschoolers, we can especially tailor a celebration to meet the graduate. Each child is different. I have certainly found that with each of our three so far. We will see what our youngest two will choose for their celebrations.
So, friends, we all know that each child is unique. Each child's needs are so different. Our firstborn chose to go to a private, Christian college. Our second graduate has designed his own studies completely online. Our third will attend a technical school. I'm really not surprised it's a Hodgepodge of different learning experiences. And I couldn't be more proud and excited for each of them.
I have shared wrap ups of each of our children's studies this year on Instagram.
You might also like:
Celebrating Our Homeschool Graduates – a round up post of resources at The Curriculum Choice
Do you have a 2020 graduate? How are you thankful for the freedoms of a homeschool schedule?