We are making some of this today, so I thought I'd post the recipe from our old site…
We did a science project to see what the birds like best. We used this recipe. It is allergy safe with my little sister and brother around. You can also add some Sunbutter.
Danny Lipford's suet cake recipe
1 cup bird seed
1 cup lard
1 chopped apple
1 half cup cornmeal
Here is a photo tutorial:
1.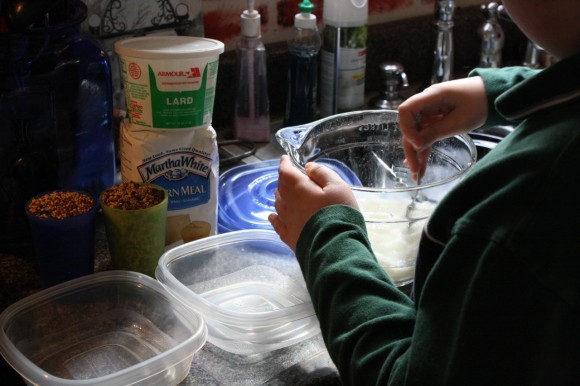 2.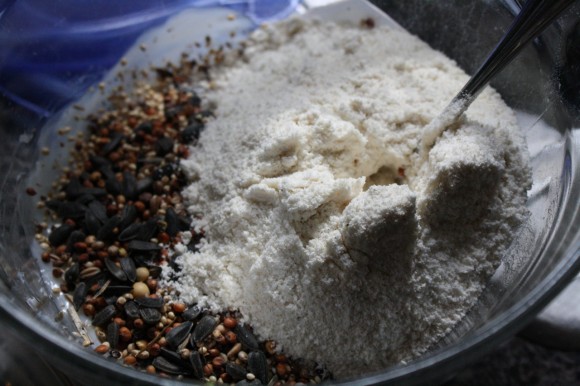 3.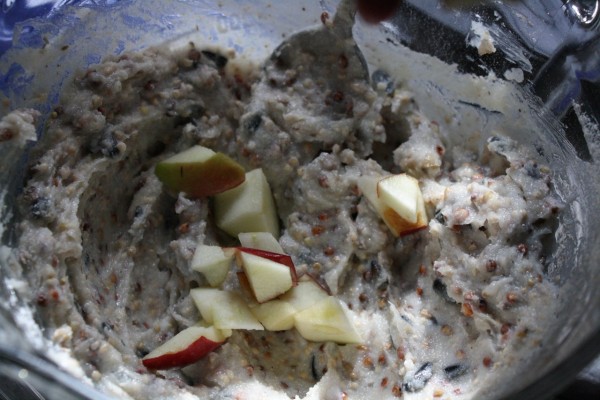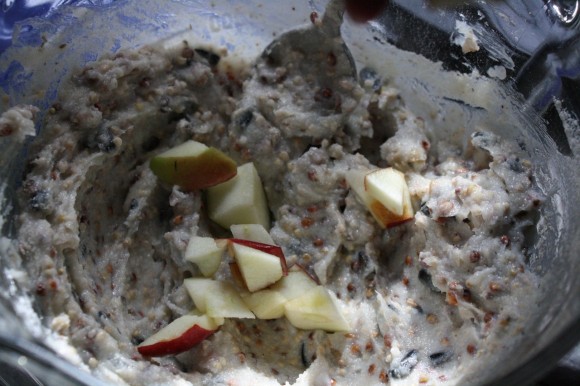 4.

Then put it in the refrigerator for a while. And here are some more ideas for feeding birds.
A backyard bird nibble tray!
~The eldest Hodgepodge boy has an intense curiosity about nature.  He writes about his discoveries in My Backyard.