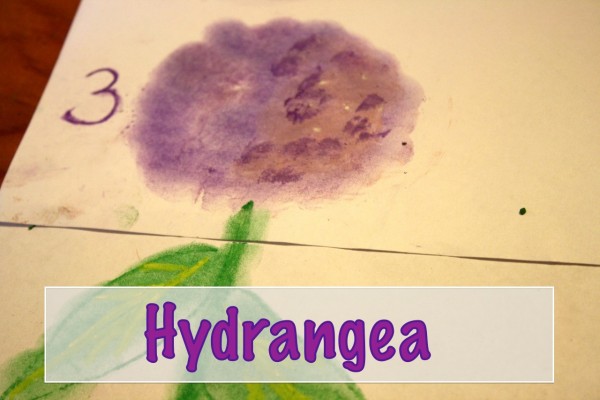 Ever since our heavenly hydrangeas nature study last month we've been thinking about a hydrangea pastel lesson. And every time we admire the hydrangeas by the front door, the deep blues in the side yard.
The range of colors in our yard this year is simply beautiful. So, for a pastel lesson, you too can make your hydrangea any color you'd like.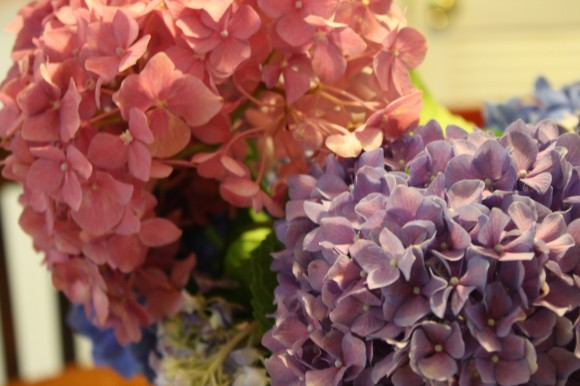 The barely pink of the oakleaf hydrangea, deep pink, purple… (More photos in our hydrangeas study)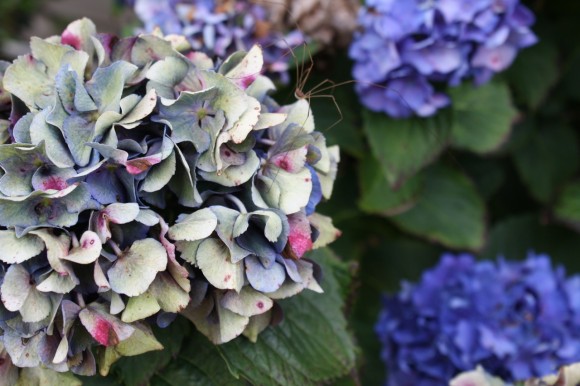 …light blue, deep blue, deep purple. Even a sort of red, white and blue blossom for Independence day! (see the Daddy longlegs above?)
Nana said that drawing a pastel of a hydrangea is similar to the queen anne's lace tutorial. She prefers a soft and simple hydrangea, like so…
Pick your hydrangea color. Then draw a nice circle. This will be the base for your bunch of miniature blossoms. Fill in the circle some with your color.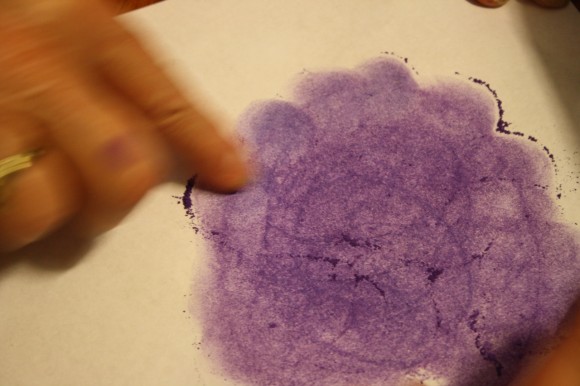 From the circle, use your finger to create the definition of the smaller flowers. A blur. Blend away the circle and make your hydrangea soft. But you have some definition of separate little flowers around the outside.
You can even add a touch of pink.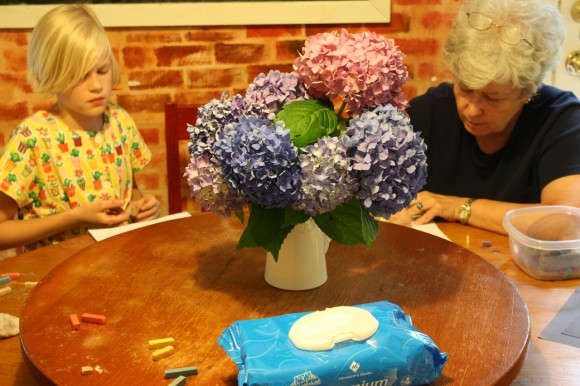 Because each one is different.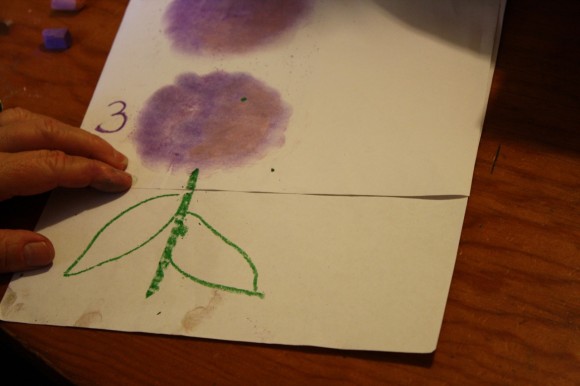 Now you are ready for your leaves. See how they tend to hang down a bit?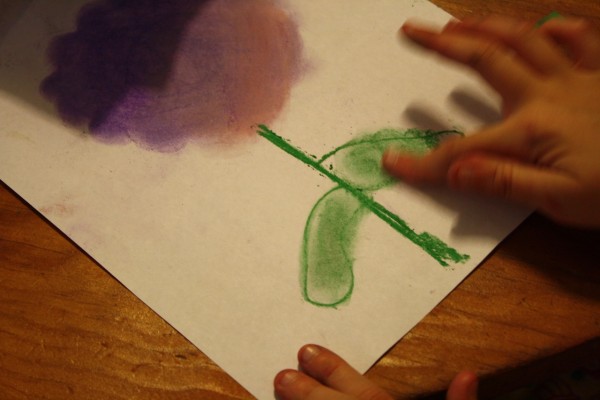 Next, fill in your leaves and then blend.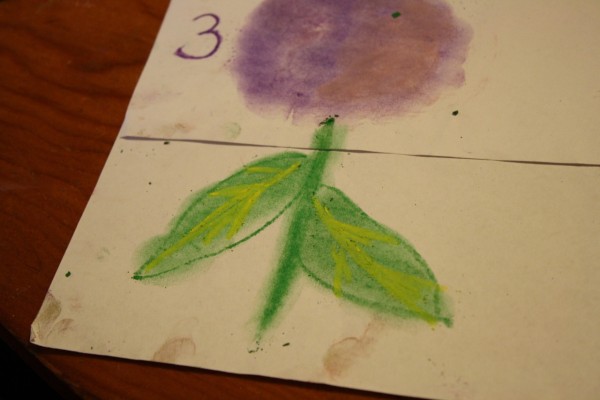 The veins of the leaves you highlight with yellow. Isn't that pretty?
Now, you can add even more definition to your hydrangea…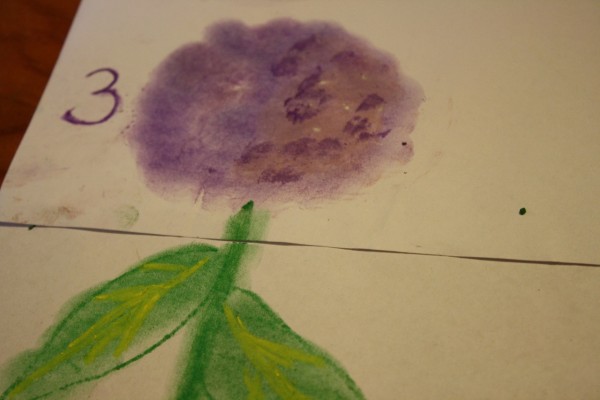 …by putting in some dark spots of shadow.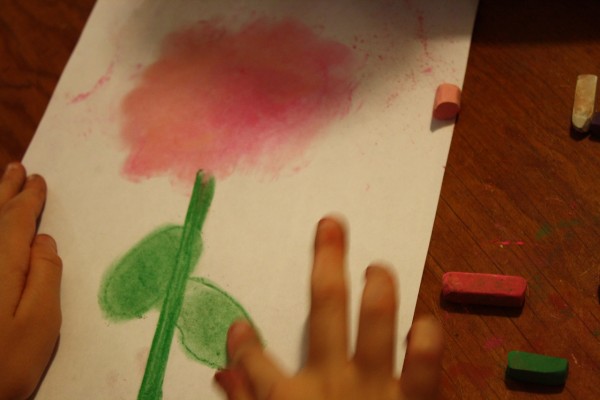 You might even decide to pull out another color and make another hydrangea!
Do you have hydrangeas blooming in your yard?
A note on pastels: Pastels are an easy, forgiving medium. Fun for children and adults alike! Details on the pastels and paper we use, how and where to purchase, and links to all of Nana's other pastel lessons (over 20 now!) are all contained in the post Pastels plus links to tutorials. A simple set is very affordable.
The practical aspects of a mess: Pastels are blessedly messy. We always have baby wipes close by to wipe hands. We wear something we don't mind getting stained or don a smock.

Just add chalk pastels and paper for a whole year of tutorials! Use code CURRICULUM and get $5 off your purchase of A Simple Start in Chalk Pastels through 5/15.