I'm starting to think of end of the year gifts for piano, drama and choir teachers. We may do this again because it is so easy and fun. Plus M&Ms are universally loved. From the archives…
Last year, we gave 18 bags of M&Ms to some very special choir and percussion teachers. Using the instructions from Domestically Speaking, we printed the poem. I emailed Hodgepodgedad and asked him to pick up two big bags of M&Ms from Sam's Club warehouse store.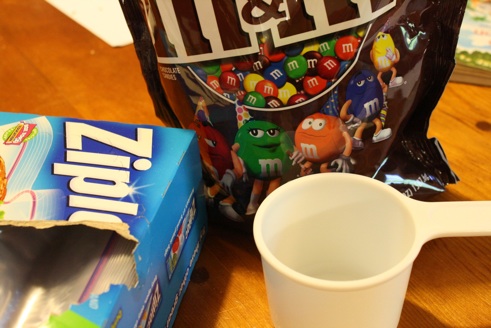 We simplified the directions and used the 1 cup measuring cup. Filled press and seal sandwich bags.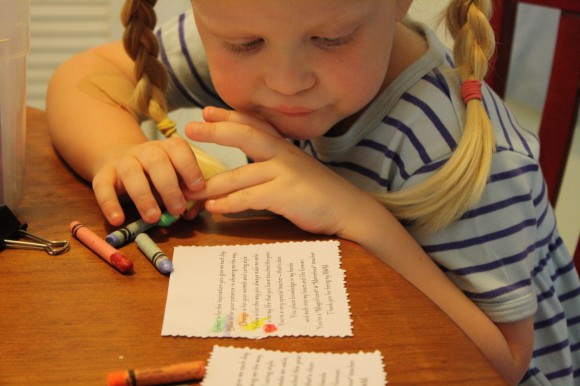 This morning, I put the crayons, bags and tape on the kitchen table. Four-year-old did some beautiful coloring.
Great practice with matching the color with the word.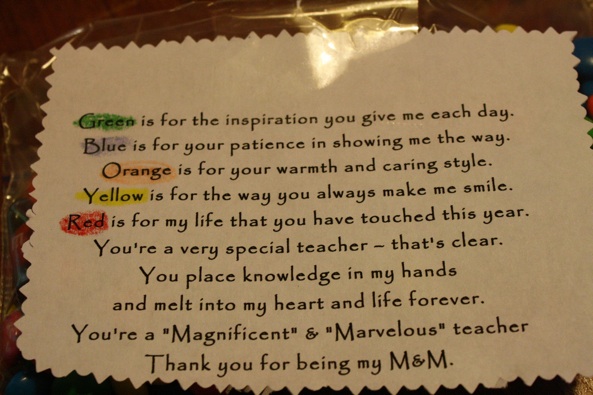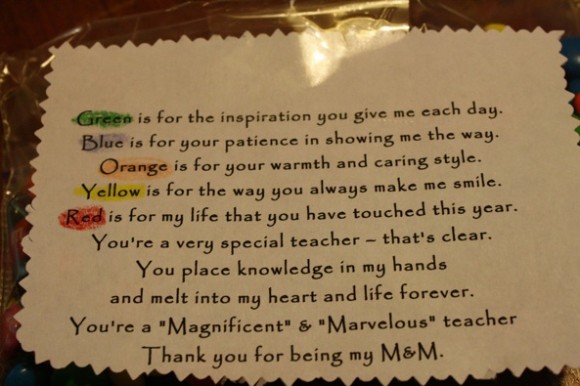 Plus, any project with M&Ms is just plain fun.
The cost of the two big bags of M&Ms from Sam's was $18. So, all together, about one dollar per teacher. Though each of those precious folks are worth far more than rubies 🙂
Click over to Domestically Speaking to cut and paste the poem. (We modified it a bit since we didn't use a jar). Then go bless some teachers!